Tyson Foods Begins Widespread Testing in Meatpacking Plants
August 25, 2020
After months in the spotlight for mass numbers of COVID-19 infections among its workers, Tyson Foods has announced plans to test its employees and hire health professionals to carry out new protocols.
Early in the pandemic, meat processing plants became hot spots for transmission of the virus. Overall, more than 16,000 employees in meat processing plants have contracted COVID-19 or have been exposed to coworkers who tested positive, and 93 workers have died from it.
Tyson Foods runs facilities throughout the United States, processing about 20 percent of the meat handled in the entire country.
What are the Details of the New Testing Plans?
The new testing initiatives will involve thousands of workers every week. Tyson Foods aims to test people exhibiting symptoms, such as fever, shortness of breath, and other complaints associated with COVID-19, as well as employees who may have been exposed to sick coworkers.
In addition, testing will be administered to other employees at random in the hopes it will expose asymptomatic cases that would otherwise go undetected and risk further spread of the disease to others.
In order to meet the demands of the ambitious testing policies, Tyson Foods will be hiring approximately 200 health care administrators to perform testing as well as a chief medical officer to oversee the new protocols.
What Triggered the New Testing Policies?
Early in the pandemic, Tyson Foods responded to the outbreaks by initiating daily health screenings for its workers. The company instituted policies requiring masks and social distancing. Workspace dividers were installed to help with the close proximity required of workers performing shoulder-to-shoulder tasks throughout its facilities.
Several Tyson Foods plants had to be shut down temporarily in the spring in response to uncontrolled growth in the number of cases among employees. At one Tyson Foods plant in Iowa, more than 700 employees tested positive, a number that represents 58 percent of the facility's workforce. A plant in Indiana was closed after 900 workers got sick.
Are Other Meat Processing Plants Experiencing High Cases of COVID-19?
The nature of the work and the shared workspace concerns are not unique to Tyson Foods plants. Meat processing factories throughout the industry have experienced the same high rates of virus transmission among staff. Other meat processors have attempted to address the problem in similar ways.
According to the non-profit news outlet, Food & Environment Reporting Network (FERN), by the end of July, the industry had seen 38,403 positive COVID-19 cases and 171 deaths from the virus. The FERN data indicates that Tyson Foods had reported an alarming rate of infection of nearly 10 percent of its 120,000 employees.
Representatives for Tyson Foods insist that their numbers are not any worse than other factories in the industry. The difference, they explain, is that they are more open to share information on their internal testing and positivity rates.
Representatives also say that Tyson Foods has identified more cases because the company has been very aggressive with testing for asymptomatic cases. In June, one plant had 199 positive cases, but 198 were asymptomatic. Tyson Foods claims to have tested 40,000 workers, making up one-third of its employees.
News reports have accused meat processing companies throughout the industry of ignoring the risks of transmission among workers, failing to provide employees with the necessary personal protective equipment to keep them from infecting one another.
Tyson Foods claims to be the first company in the industry to begin the workday by taking employee temperatures, asserting that it attempts to protect its employees by meeting the guidelines put forth by the Centers for Disease Control and Prevention (CDC) and the Occupational Safety and Health Administration (OSHA). A spokesperson said Tyson Foods puts together a coronavirus task force and has made great efforts to inform employees of ways to protect themselves, including directives to stay home if they are sick.
What More Can Meatpacking Companies Do to Protect Workers?
Union representatives and other workers' rights advocates are urging other meat processing companies to institute similar testing programs in all facilities. Other suggestions for how the industry should address the coronavirus emergency includes creating a plan to isolate symptomatic carriers, and quarantine exposed individuals while providing paychecks to those who are required by these protocols to miss work. These added measures will not only protect the employees, but also their families as well as the entire surrounding community.
What Legal Recourse Do Employees Have After Contracting COVID-19 at Work?
Employees who become sick with COVID-19 after being exposed at work might be eligible to collect Workers' Compensation benefits to cover the costs of any medical appointments, treatments, or hospitalization resulting from the illness.
While many companies are attempting to mitigate the risk of exposure by offering short-term disability and other benefits to encourage employees exhibiting symptoms to stay home until they are better, not all companies are being so proactive. Many employees who caught coronavirus on the job are suing their employers for not taking proper safety precautions to protect workers.
Families of those who have died from COVID-19 after work exposure are filing wrongful death lawsuits. At Tyson Foods and other processing plants, sickened workers are turning to the legal system to assert their rights.
Vineland Workers' Compensation Lawyers at DiTomaso Law Represent Employees Who Contracted COVID-19 at Work
If you were exposed to COVID-19 at work and you are sick, you may be eligible to collect Workers' Compensation benefits to cover the costs of your illness. Our Vineland Workers' Compensation lawyers at DiTomaso Law help clients obtain the benefits that they need and deserve. Contact us online or call us at 856-414-0010 for a free consultation. Located in Cherry Hill, New Jersey, we serve clients throughout South Jersey, including Mt. Holly, Camden County, and Vineland.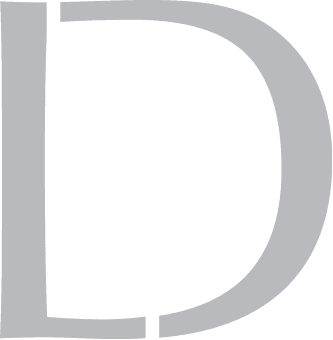 Get A 100% Free Case Evaluation
From A Top-Rated Personal Injury Attorney
$11.7M
Tractor-Trailer Accident
$1.5M
Drunk Driving Accident
$1.3M
Defective Machinery Accident
View All Case Results
"5 stars absolutely deserved here. If the need arises for legal representation again this is the only firm I will use. They handled every detail from insurance companies, doctors, and bills. I highly recommend Richard and his colleges and have to my friends and family."
See All Client Reviews