What Types of Injuries Are Seen in the Tech Industry?
August 22, 2022
While working in front of a computer might be safer than a high-risk job that requires wearing gear like safety helmets, masks, or goggles, those in the tech industry also face hazards that can lead to injury. These problems might not be immediately visible and can take longer to develop, but some injuries can be quite serious and require extensive medical care and rehabilitation. What are the most common injuries in the tech industry, and do they qualify for Workers' Compensation benefits?
Repetitive stress injuries (RSIs) are commonly seen in the tech industry. These occur when there is too much force placed on the joints or muscles, and they often are seen in the hands, arms, and fingers.
One example of a RSI is carpal tunnel syndrome, which is tingling or numbness in the arm or hand due to a pinched wrist nerve. Another is trigger finger, which is caused by inflamed finger tendons that make a thumb or finger lock in place when bent. Other kinds of RSIs include fasciitis, degenerative arthritis, tendonitis, and cubital tunnel syndrome.
Sitting at a desk and working on a computer or laptop for long hours can also lead to headaches, eye strain, muscle pain, and back problems; neck and shoulder pain can also build up over time. Workers who wear ear buds can also experience hearing loss.
These kinds of injuries are not uncommon for tech workers, yet many are unable to get support or compensation for legitimate claims. Some employers minimize these chronic conditions, perceiving them as minor injuries. The injured tech workers might then question the severity of their injuries and delay or avoid treatment. This can cause conditions to worsen over time, leading to higher medical expenses and longer recovery times.
Further complicating matters is the fact that some of the common treatments for these injuries are physiotherapy, massage therapy, and chiropractic care. These less conventional yet effective therapies are often not covered in medical plans or have high out-of-pocket costs. Surgeries and other treatments are not unusual for these types of injuries. These are all reasons why some tech industry workers think about pursuing other careers; they also worry that continuing in the field will lead to more painful conditions in the future.
How Can Tech Industry Workers Prevent Job-Related Injuries?
Poor posture and not enough downtime at work are two main causes of injuries in the tech industry, and a few adjustments can make workers more comfortable and prevent many of these problems.
Poor sitting posture contributes to physical ailments, so request an ergonomic chair, keyboard, mouse, and desk. One example is an adjustable desk that raises up with the touch of a button, allowing the worker to alternate between sitting and standing while doing their job.
When sitting, the feet should be placed firmly on the floor; being hunched over is not good for the body. The computer screen should also be placed at eye level to avoid eye strain and neck pain.
If you work in the tech industry, here are a few safety tips you can follow:
Keep your knees at a 90-degree angle when sitting.
Adjust your desk and chair to the right heights so you are not cramped or have dangling feet.
Use an office chair with lumbar support, or use a rolled-up towel or seat cushion.
Keep the computer screen an arm's length away from your body.
Soften the desk's hard edges with a folded cloth.
Use mouse pads with built-in wrist rests.
It is also important to schedule regular breaks during the workday in order to let tech workers get up and stretch their legs and rest their hands and eyes. Ten minutes per hour can be beneficial.
Remember, if you start experiencing pain on the job, do not wait until it elevates to the point where you cannot work at all. Let your employer know how you are feeling before your injury worsens.
Can I File a Workers' Compensation Claim?
New Jersey Workers' Compensation laws require that most employers carry this insurance. This also applies to businesses that only hire seasonal and part-time employees. Companies who do not provide this insurance can end up paying fines or even face criminal charges. There are exceptions for independent contractors (freelancers), whole proprietors who have no employees, and unpaid volunteers and interns. Keep in mind that when you file a Workers' Compensation claim and receive benefits, you are forfeiting the right to bring a suit against the employer.
If your employer has this coverage, you will need to notify them about the job-related injury immediately. The notification does not have to be in writing, but this is a good idea because it can serve as evidence that the employer was notified. You will also need to seek medical treatment right away. Employees are eligible for benefits when the injuries happened during the scope of employment.
After the employer is informed of the injury, their insurance provider should be notified in a timely manner. The provider should then file a First Report of Injury with the State; this includes all of the events pertaining to the injury. The provider then analyzes the claim to decide whether or not it will accept the liability and approve the benefits. They are supposed to follow-up with the claimant and employer, keeping all parties informed as to the claim's status, the need for further documentation, updates on the claimant's condition, and compensation that may be dispersed.
What if My Claim Is Delayed or Denied?
If you encounter difficulties with your claim or a major dispute arises with you and your company and/or their insurance company, you have the right to file an application for a formal hearing or a formal claim petition with the New Jersey Division of Workers' Compensation. Be aware that you have just two years to file, starting on the date that the injury occurred.  The petition can be informal or formal, and with the latter, a hearing will be scheduled in front of a judge of compensation; this could take up to six months.
The goal of these hearings is to reach an agreement in a pre-trial stage. When this does not happen, a trial may need to be scheduled. At that time, a judge of compensation will make a decision based on the cases presented. A qualified attorney can represent your best interests when your claim has been denied.
Cherry Hill Workers' Compensation Lawyers at DiTomaso Law Represent Tech Industry Workers With Job-Related Injuries
Our experienced Cherry Hill Workers' Compensation lawyers at DiTomaso Law realize their clients do not have to work in warehouses or on construction sites to experience debilitating work-related injuries. We represent injured tech industry workers who need legal assistance with their Workers' Compensation claims. For a free consultation, complete our online form or call us at 856-414-0010. We are located in Cherry Hill, New Jersey, and we proudly represent clients in South Jersey, including Mt. Holly, Camden County, and Vineland.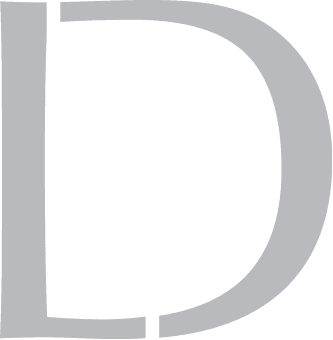 Get A 100% Free Case Evaluation
From A Top-Rated Personal Injury Attorney
$11.7M
Tractor-Trailer Accident
$1.5M
Drunk Driving Accident
$1.3M
Defective Machinery Accident
View All Case Results
"5 stars absolutely deserved here. If the need arises for legal representation again this is the only firm I will use. They handled every detail from insurance companies, doctors, and bills. I highly recommend Richard and his colleges and have to my friends and family."
See All Client Reviews