What Types of Injuries Can Children Suffer From in Car Accidents?
March 21, 2022
There are few things as terrifying to parents than their children suffering injuries in a car accident. Thousands of children are injured every year due to car accidents and suffer both physical and mental injuries.
Car accidents are the leading cause of child deaths. Over 600 child passengers under 13 years old died in motor vehicle accidents and over 91,000 were injured in 2019, according to data records. Out of those who died, 43 percent who were 8 to 12 years old, 41 percent who were 4 to 7 years old, and 27 percent who were under 4 years old were not wearing seat belts or buckled into car seats or booster seats.
Additional data from the National Highway Traffic Safety Administration (NHTSA) also shows the following:
Drunk driving is a significant threat to child passengers. In 2019, over 23 percent of fatalities among children under 15 years old resulted from drunk drivers, and 64 percent of those deaths were caused by the child's own driver. Data also concluded that 58 percent of those children were unrestrained at the time of the crash.
The use of restraints, such as seat belts and car seat straps, is often directly related to the driver's personal use of seat belts. In 2019, over 66 percent of children killed in crashes involving unbelted drivers were also unrestrained in the vehicle.
An estimated 46 percent of car seats and booster seats are used incorrectly, reducing their effectiveness in preventing injuries in smaller children.
Car accidents often result in a myriad of injuries, regardless of age. Children, however, can suffer certain injuries that older passengers are less likely to suffer from, depending on their age and location inside the vehicle at the time of the collision.
Common accident-related injuries among children are listed below.
Head and Neck Injuries
According to the U.S. Department of Transportation, head and neck injuries are the most common type of injury among children. Such injuries include brain injuries, whiplash, skull fractures and lacerations, and contusions. Severe brain injuries can result in temporary or permanent cognitive disabilities, developmental problems, behavioral problems, and personality changes.
Fractures
Children who brace themselves for impact of an oncoming collision often suffer fractures of the hands, wrists, and feet, sustain a broken pelvis from the seat belt and broken limbs if ejected from the car.
Chest Injuries
Seat belts and other restraints become very tight during a collision and can cause injuries in smaller children, particularly in the chest and neck areas. Children who slip out of restraints during a collision can often be thrown into the seat or dashboard in front of them as well, resulting in thoracic injuries, such as rib fractures, lung injuries, and internal bleeding.
Permanent Disabilities
Incapacitating injuries to the spinal cord, limbs, and nerves often result in rollover accidents. Rollovers are a leading cause of death among children.
Psychological Injuries
Children often receive psychological trauma in car accidents, even if they sustained no physical injuries. The emotional and physical effects of the collision can result in phobias, anxiety, depression, and PTSD. Children may suffer worse bouts of psychological trauma because they have no control over riding in cars and may require therapy.
What Causes Accident-Related Injuries in Children?
Some causes of accident-related injuries in children include:
Airbags: Smaller children riding in the front seat risk serious injuries from the airbag during a collision. Airbags are designed to protect the head and chest area, protecting the brain and major internal organs. Young children who sit much lower in the seat and are more susceptible to broken facial bones and necks from the force of the deploying airbag.
Car seats: A car seat is designed to keep a child's head and neck safe and firmly anchored to avoid them being ejected. The leading cause of injuries children sustain from car seats result from a design failure or improper installation. When putting a child in the car seat, double-check that all belts and straps are secure and the seat functions correctly. If unsure, many police and fire departments offer free assistance installing car seats and education on their various functions.
Glass: Shattering windows and windshields sends glass fragments into children's faces and upper torsos and can cause cuts, facial trauma, and dental injuries that result in permanent disfigurement.
Children and Mental Health Following an Accident
Car accidents can be traumatic for anyone, but for children, the trauma often manifests in mental and behavioral health conditions, sometimes years after the accident. According to the National Alliance on Mental Illness (NAMI), children with a history involving motor vehicle accidents demonstrate higher rates of PTSD, major depressive episodes (MDEs), and drug and alcohol use in adolescence.
Childhood PTSD
In some motor vehicle accidents, the stress can be so great for a child that they develop PTSD symptoms. Boston Children's Hospital offers that children suffering from PTSD may show signs of severe anxiety, regression, act out the accident with their toys, and avoid situations they perceive may cause another accident. Symptoms of PTSD include:
Constant reliving of the accident in thoughts or play.
Sleep problems, insomnia, nightmares, and night terrors.
Becoming very upset when something triggers memories of the accident.
No display of positive emotions.
Ongoing and intense fear or sadness.
Irritable and displaying angry outbursts.
Nervousness, easily startled, and heightened attention to possible threats.
Withdrawn and acting hopeless or helpless.
Numbness or denial the accident took place.
Avoiding people or places associated with the accident.
Brain Trauma
Children who suffer brain trauma from a car accident are much more likely to develop mental illness. In fact, the connection between brain trauma and mental health is strong, with direct links of depression, schizophrenia, and bipolar disorder, and trauma. Those suffering severe brain injuries often have difficulty with speech, problem-solving, emotional control, memory, among other functions.
Outbursts of Anger
Anger often stems from other sources, one being mental health, and can increase following an accident. The anxiety children experience following a car crash can manifest in outbursts and rage, resulting from the inability to express the anxiety they are experiencing. According to Science Daily, a child's feeling of being out of control combined with stress-induced cortisol spikes causes them to lash out over seemingly inconsequential things. Cortisol levels need to drop for the child to feel back in control.
Keep in mind that children, particularly younger ones, cannot voice what they are experiencing, and it is important to understand and recognize the symptoms of these conditions. Seek mental health evaluation and treatment for your child, even if they sustained no outward injuries in the accident.
How Can I Improve My Child's Safety?
While the severity of some crashes can cause injuries regardless, many injuries that children suffer can be lessened or even prevented with proper safety measures before traveling, such as:
Make sure all passengers, especially children, are properly restrained before turning on the car. Older children should be properly seat-belted, and younger children should be placed in car or booster seats that have been secured to the vehicle's seats, and all safety straps secured and buckled.
Do not seat small children in front of an air bag, including infants and small children, in rear-facing car seats.
Always buckle children in booster seats with a lap and shoulder seat belt.
Children under 13 years old should ride in the back seat once they have outgrown their booster seats.
Buckle children in the middle of the back seat, provided it has a lap and shoulder seat belt. If not, children should sit in the seats that do. Both front and rear-facing car seats can be safely installed in the middle back seat with only a lap belt.
Set a good example by always wearing your own seat belt, announcing that the car will not be turned on until everyone is buckled. This is a good rule to impose on teenage drivers who may have their friends in the car.
Camden Car Accident Lawyers at DiTomaso Law Assist Families Whose Children Have Been Injured in Car Crashes
Car accidents that result in injuries to children are traumatizing for everyone involved. If your child has been injured in a car crash, our Camden car accident lawyers at DiTomaso Law can help. Call us at 856-414-0010 or contact us online to schedule a free consultation. Located in Cherry Hill, New Jersey and Philadelphia, we serve clients throughout Southeastern Pennsylvania and South Jersey, including Mt. Holly, Camden County, and Vineland.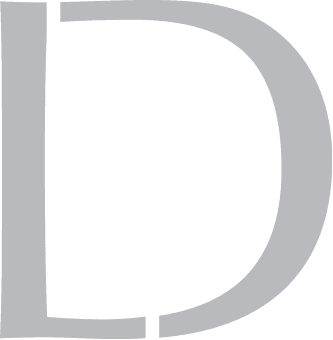 Get A 100% Free Case Evaluation
From A Top-Rated Personal Injury Attorney
$11.7M
Tractor-Trailer Accident
$1.5M
Drunk Driving Accident
$1.3M
Defective Machinery Accident
View All Case Results
"5 stars absolutely deserved here. If the need arises for legal representation again this is the only firm I will use. They handled every detail from insurance companies, doctors, and bills. I highly recommend Richard and his colleges and have to my friends and family."
See All Client Reviews