What Are The Three Main Types of Catastrophic Injuries?
November 23, 2021
A catastrophic injury happens when a person is so severely injured that it causes them chronic, lifelong medical problems. Usually, the person has to undergo years of medical treatment just to get to the point of maximum medical improvement (MMI). In some cases, the person is completely disabled from work for the rest of their life.
Although there are many different types of catastrophic injuries, some are more common. Listed below are the main types of catastrophic injuries.
Spinal Cord Injuries
A spinal cord injury can change someone's life for forever. The spine consists of individual bone structures called vertebrae. With a severe enough blow or violent event, the vertebrae can be fractured and the spinal cord bruised, severed, or damaged.
A damaged spinal cord is considered a catastrophic injury because if the nerve bundle is partially severed or completely severed, it can cause paralysis. If the spinal cord is damaged in the lower region, then someone can become paralyzed from the waist down. This can cause loss of use of the legs, lack of bladder and bowel control, and loss of sexual function. Paralysis can be full or partial. Depending upon the amount of damage to the lumbar spinal cord, paralysis can be temporary or permanent.
If the damage to the spinal cord is in the cervical or upper portion of the spine, it could cause the person to suffer quadriplegia. This is where the person has no use of their arms and legs. It can also cause respiratory issues.
Even if the spinal cord is not severed but it is bruised or damaged, the injury can still be significant. Damage to the upper spinal cord can cause extreme pain down the shoulders and arms, and it can cause numbness and pain in the hands and fingers as well. When the spinal cord injury is to the lumbar spine, it can cause chronic pain running down the legs and into the feet and toes. In some cases, this type of pain can last for years, or the pain can even be permanent.
Brain Injuries
Brain injuries are considered catastrophic because a severe enough blow to the head can cause someone to lose the ability to live a normal, functioning life. A serious brain injury is often referred to as a traumatic brain injury (TBI).
One common TBI is a concussion. A concussion can occur after a blow to the head. Concussions can cause serious symptoms, but they usually go away after a short period of time.
According to the Mayo Clinic, TBIs can result in bruising, torn tissues, and bleeding or swelling of the brain. A TBI may consist of actual damage to the skull and brain tissue. A fractured skull can result from a car accident, truck accident, workplace accident, or even a slip and fall accident. A TBI can occur when there is any trauma to the head. Even a seemingly minor bump to the head can cause a brain injury.
Once the brain is injured, it can lead to the following:
Physical damage: A TBI can cause paralysis, coma, or death.
Psychological damage: A brain injury can cause lifelong cognitive difficulties, which make work and personal tasks difficult.
Emotional damage: Someone's personality may change following a TBI, which can damage the person's relationships with others and their ability to make connections in their personal, school, and work lives.
Severe Burn Injuries
Burn injuries can be deemed catastrophic as well. Third-degree burns can go through the skin and into the muscle. The amount of pain that is associated with a burn injury is some of the most severe pain someone can experience. Severe burns can also cause significant and permanent scarring and disfigurement.
Severe burn injuries can lead to the following:
Infection
Nerve damage.
Muscle damage.
Lung and respiratory issues.
Permanent disability.
Skin grafting might be used to treat a severe burn injury. Skin grafting procedures to replace the burned skin are also painful and require a long recovery period.
What Causes Catastrophic Injuries?
Most catastrophic injuries are caused by violent car and truck accidents. However, there are many other types of accidents and events that can cause a catastrophic injury. Some common causes of catastrophic injuries include:
Car and truck accidents.
Workplace accidents.
Pedestrian accidents.
Bicycle accidents.
Motorcycle crashes.
Construction accidents.
Defective and dangerous products.
Slip and falls.
Sports
What Costs Are Associated With Catastrophic Injuries?
Catastrophic injuries have lifelong costs associated with the medical treatment and living care that might be necessary. A large portion of the monetary compensation that is sought in a personal injury includes damages for the following:
Nursing home care.
Rehabilitation care.
Home nursing care.
Physical and occupational therapy.
Psychological counseling.
Medical equipment.
Medications
House renovations for increased accessibility.
Cosmetic surgery.
Cherry Hill Catastrophic Injury Lawyers at DiTomaso Law Can Help You After a Severe Accident
Suffering from a catastrophic injury can completely change your life, which is why it is important to seek legal help if your injury was caused by a negligent party. Our Cherry Hill catastrophic injury lawyers at DiTomaso Law can evaluate your case and help you find the best course of action. You can contact us online or call us at 856-414-0010 to schedule a free consultation. Located in Cherry Hill, New Jersey and Philadelphia, we serve clients throughout Southeastern Pennsylvania and South Jersey, including Mt. Holly, Camden County, and Vineland.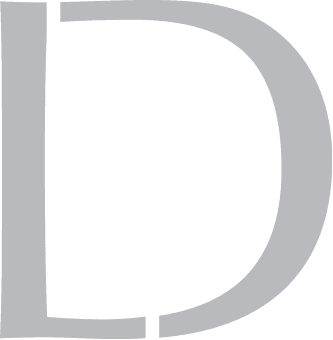 Get A 100% Free Case Evaluation
From A Top-Rated Personal Injury Attorney
$11.7M
Tractor-Trailer Accident
$1.5M
Drunk Driving Accident
$1.3M
Defective Machinery Accident
View All Case Results
"5 stars absolutely deserved here. If the need arises for legal representation again this is the only firm I will use. They handled every detail from insurance companies, doctors, and bills. I highly recommend Richard and his colleges and have to my friends and family."
See All Client Reviews