How Do Trucking Industry Protocols Keep Roads Safe?
June 03, 2021
Truck accidents can be devastating because of the size of commercial trucks. According to data from the Insurance Institute for Highway Safety (IIHS), around 4,000 victims lose their lives in truck crashes each year. The trucking industry has put a huge emphasis on several key trucking accident prevention measures. Some important trucking industry strategies are listed below.
Smart, Connected Trucks
One method to keep trucks from speeding is installed technical speed limiters on trucks. Speed limiters cannot be changed by the trucker. Additionally, corporate trucking fleet personnel can see the speeds of their truckers in real time.
Staying within speed limits has other benefits as well, such as more efficiently using fuel and reducing fines. Also, 74 percent of surveyors from a U.S. Xpress Safe Trucking Report stated that they would like to see all trucks equipped with speed limiters.
Regulations on Hours of Service
Years ago, truckers were not limited to the amount of miles they could drive in any period, which led many truckers to exceed the safe amount of hours they logged behind the wheel. Nowadays, the trucking industry maintains strict Hours of Service (HOS) regulations.
The HOS rules govern how long a trucker can drive daily and weekly or be on duty. However, truckers are not allowed to use the honor system. Instead, their driving time is monitored by electronic logging devices (ELDs). The HOS regulations are quite in-depth and comprehensive. For example, the 14-hour rule says that any truckers who haul property cannot be on duty more than 14 hours in a row. After 14 hours, the driver must be off duty for at least 10 hours. The only exception to this rule is for drivers that carry passengers, who can be on duty up to 15 hours instead of being limited to only 14 hours.
The widespread HOS rules help provide safer parameters and reduce the chance of truck accidents caused by drowsy driving and related problems. Truckers who are caught violating the HOS rules can incur fines. Carriers that flout the HOS rules may find themselves at the receiving end of criminal penalties.
Event Recorders
Like ELDs and smart speed limiters, event recorders are installed on trucks. Event recorders are pre-programmed to videotape specific instances, such as when a trucker brakes suddenly or speeds. The video can then be used for many purposes.
A good example of ways that event recorders can be useful are during trucking accident insurance settlement cases. Since they rely on video cameras, event recorders may wind up capturing other drivers' behaviors. They can be very useful in court or as evidence, especially during truck accident lawsuits.
Hair-Based Drug Testing and Other Screenings
Ideally, no driver would drive after using drugs; however, accidents caused by impaired driving happen frequently. Many truck companies and fleets routinely drug test their drivers, both during pre-hire screenings and after. The problem is that they often use urine tests. Urine tests work, but they are not as exacting as hair-based drug tests.
This is why some carriers have made a move toward using hair instead of urine to determine whether or not truckers have been using drugs. To date, reliance upon hair testing is not widespread, but it is becoming more popular among large truck fleets.
What Trucking Industry Safety Changes are Being Proposed?
The trucking industry is doing its part to systematically close safety gaps that can lead to serious or fatal accidents. Many road safety advocates are encouraging additional measures, including:
Increasing liability insurance minimums. Currently, trucking carriers must maintain at least $750,000 of liability insurance for each vehicle. Yet, many experts feel that this limit is far too low, particularly when it comes to settlements after catastrophic and fatal truck crashes. Public sentiment suggests that many people would be in favor of raising the liability insurance rate into the millions.
Improving truck driver training. According to the Federal Motor Carrier Safety Administration (FMCSA), driver error causes more truck accidents than any other factor. Truck companies may want to improve their training methodologies. As younger drivers choose trucking as an occupation, they should receive top-notch education behind the wheel and in classroom settings.
Staying on top of truck maintenance. Even with strict regulations surrounding truck maintenance expectations, trucking companies do not always get their vehicles checked up or repaired frequently. As a result, the IIHS has noted that 55 percent of all fatal or injury-causing truck crashes can be linked to mechanical breakdowns. From faulty brakes to poorly inflated tires, any defect or maintenance issue could lead to a deadly situation.
Easing up on aggressive deadlines. Consumers and businesses want products to be shipped quickly. Consequently, even with HOS limits, truck drivers may be pushed to the max to meet unrealistic timelines. Therefore, some people feel that HOS limits should be tighter, forcing drivers to get rest breaks.
Even with safety measures in practice, truck accidents can and do happen. Victims of catastrophic trucking accidents should feel free to contact a lawyer to discuss their case.
Cherry Hill Truck Accident Lawyers at DiTomaso Law Fight Against Trucking Companies That Violate Safety Protocols
Settling after a catastrophic truck accident can be difficult and stressful, but a lawyer can help. Contact the Cherry Hill truck accident lawyers at DiTomaso Law if you believe a truck driver or company failed to abide by safety regulations, which caused your collision. For a free consultation, call us at 856-414-0010 or contact us online. Located in Philadelphia and Cherry Hill, New Jersey, we serve clients throughout southeastern Pennsylvania and South Jersey, including Mt. Holly, Camden County, and Vineland.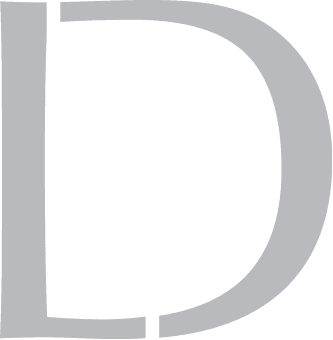 Get A 100% Free Case Evaluation
From A Top-Rated Personal Injury Attorney
$11.7M
Tractor-Trailer Accident
$1.5M
Drunk Driving Accident
$1.3M
Defective Machinery Accident
View All Case Results
"5 stars absolutely deserved here. If the need arises for legal representation again this is the only firm I will use. They handled every detail from insurance companies, doctors, and bills. I highly recommend Richard and his colleges and have to my friends and family."
See All Client Reviews