When is a Trucking Company Liable for an Accident?
April 12, 2021
Any truck accident can be complicated, considering the amount of devastation a large tractor trailer can cause. Following the aftermath, it can be difficult for any injured passenger to receive compensation for their damages because there could be more than one liable party. For instance, traffic accidents involving large trucks can question the liability of either the truck driver, the trucking company, the shipping company, or all three.
Additionally, truck drivers may not be working for a trucking company. Many commercial truck drivers are independent drivers and work under a contract.    They own their own rigs, pay for their own maintenance and fuel, and schedule their own hours and routes. Trucking companies then hire them for their services. If a truck driver is involved in an accident, the victim can seek compensation for their damages from the individual truck driver rather than an entire trucking company.
Often, if the truck driver is found to be liable for an accident, then the hiring company can also be held liable as well. Although a truck driver must be in control of their vehicle and must adhere to all traffic laws, the company they work for can be found negligent as well.
What is the Scope of Employment?
A contracted truck driver must be operating within the scope of their employment. Determining what that scope is may be difficult, but it will most likely include the following:
The employee's intent at the time of the truck accident.
Whether the employee was on the clock.
What the employee was asked to do or what type of work they were asked to perform at the time of hiring.
The employee's job description.
If the driver is covered under any insurance plans offered by the trucking company.
If the driver violates any laws such as speeding, running a red light, driving under the influence of drugs or alcohol, or any other negligent behavior while they are on the clock, then they also leave their company subject to a lawsuit. If a driver's unlawful actions were clearly intentional, the trucking company may not be liable for the accident. For example, a driver assaulting another driver while making a delivery or charged with misconduct during a road rage incident.
Possible Scenarios Where the Trucking Company Might be Liable
There are other times a trucking company can be held liable for an accident, including the following:
A company can be liable if they improperly hire a driver who is then found negligent in a crash, such as a driver who does not have the correct licensing or is not qualified to drive a commercial vehicle.
Another instance would be if a trucking company does not maintain their trucks or trailers correctly and within regulations. This includes violating or forgoing any necessary inspections. Failing to inspect or properly repair a truck can easily lead to a dangerous situation.
Trucking companies should be always supervising their hired drivers. This means performing random drug and alcohol tests and other exams to help the drivers hone their skills and prevent unlawful conduct.
If a company or employer improperly overworks their drivers or violates labor laws regarding the length of time a driver can and cannot be travelling. This may cause the driver to become stressed or fatigued, which is a dangerous combination while operating a truck.
A trucking company is also liable if they fail to check the background of their drivers, and the driver has a history of drug or alcohol abuse or any major traffic violations. This includes a driver who may have lost their trucking license or had broken any other laws.
Are Truck Accidents Common?
Accidents involving commercial trucks may not be as frequent as passenger car accidents, but they do happen and often involve major or fatal injuries. According to the Insurance Institute for Highway Safety (IIHS), 4,119 people died in large truck accidents in 2019. Out of the fatalities, 67 percent were occupants of cars or other vehicles.
Any accident involving a commercial truck may include multiple defendants within one lawsuit. Each defendant may share the same amount of responsibility.  Even a defective tire that blows could indicate that the tire manufacturer is liable. Since truck accident cases are complex, a truck accident victim should speak to a lawyer. A lawyer can comb through the details of the case and find out which parties are liable for the victim's injuries.
Cherry Hill Truck Accident Lawyers at DiTomaso Law Protect Injured Victims Against Negligent Trucking Companies
There are many scenarios in which a trucking company can be held liable for an accident. Truck accident cases are difficult, and legal guidance will be needed to determine fault. If you were injured in a truck accident, a knowledgeable Cherry Hill truck accident lawyer at DiTomaso Law can help you with your complex case. Call us at 856-414-0010 or complete our online form for a free consultation. Located in Philadelphia and Cherry Hill, New Jersey, we serve clients throughout southeastern Pennsylvania and South Jersey, including Mt. Holly, Camden County, and Vineland.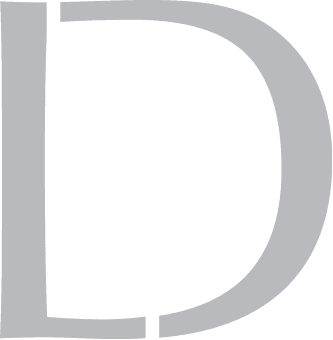 Get A 100% Free Case Evaluation
From A Top-Rated Personal Injury Attorney
$11.7M
Tractor-Trailer Accident
$1.5M
Drunk Driving Accident
$1.3M
Defective Machinery Accident
View All Case Results
"5 stars absolutely deserved here. If the need arises for legal representation again this is the only firm I will use. They handled every detail from insurance companies, doctors, and bills. I highly recommend Richard and his colleges and have to my friends and family."
See All Client Reviews