What Should I Know About Truck Underride Accidents?
July 21, 2020
Trucks and cars must share the roads, but when they get into crashes, trucks have clear advantages. Not only are trucks heavier than other vehicles, they also sit much higher off of the ground, causing them to be more protected in truck accidents.
Sometimes, a truck's high profile can result in a truck underride accident, this is where a car slides under the trailer of the truck during a collision, which can shear off the top of the car. Such incidents often lead to horrific, tragic scenes, severe injuries, and even fatalities.
Are Truck Underride Accidents Common?
According to statistics, around 1,500 people die in truck underride accidents each year. Generally speaking, most truck underride events happen when a car hits the side of a truck or the back of a truck.
In truck underride accidents, the liability can fall on the truck driver or the car driver, depending on the circumstances of the incident. Some truck underride accidents happen because of poor weather or hazardous roadway conditions. During inclement weather, drivers should drive slower than the posted speed limit and keep their focus on the road at all times.
While driving in bad weather, truckers should be mindful about making wide turns. For example, a trucker may make a wide right turn during a heavy rain storm, and if a car driver miscalculates timing or turning, he or she can slip and spin out of control, and even slide under the trailer of the truck.
Similarly, a motorist driving behind a truck that suddenly stops or slows on the highway may end up slamming into the back of the trailer and going under it. For this reason, it is important that car drivers do not closely follow trucks. A car or truck driver should always maintain a safe distance.
Are Truck Underride Accidents Deadly?
The fatality rates remain incredibly high when the top of a car is essentially shaved off after ramming into a big rig trailer. Since car drivers and passengers have nowhere to go when the top of the car hits the bottom of the trailer, they regularly become severely injured or die.
Moreover, these accidents are often fatal because of the size and gear of the big rig. If a loved one is lost in a fatal truck accident, his or her family will be heartbroken. Losing a loved one is emotionally hard, but it can also cause financial losses. Surviving family members may be able to pursue a wrongful death claim if the truck driver's negligent actions led to the underride accident.
How Can Truck Underride Accidents be Prevented?
Safety advocates, associations, and truck manufacturers recognize the dangers of truck underride accidents. To reduce the number of roadway fatalities caused by trucks, trucks are supposed to have rear guards installed. However, the rear guards may not be strong enough to withstand the force of a car slamming into them. This leaves a car motorist at a disadvantage during a truck underride collision.
Trucks are not outfitted with similar guards along their sides. Some legislators have proposed that side guards be made mandatory for another line of defense. Again, the side guards would need to be hefty enough to support the intense pressures of a car ramming into the trailer of the truck.
Car drivers can take some precautions to avoid getting into truck underride accidents by driving cautiously around 18-wheelers. Such measures include creating distance when driving behind a tractor trailer, slowing down during bad weather, anticipating that trucks will turn to the right or left slowly, and staying alert by eliminating common driver distractions, like texting.
Should I Seek Legal Counsel After a Truck Underride Accident?
In some cases, truck drivers are responsible for truck underride accidents. If a truck driver acted negligently, the driver or the truck company may be responsible for the accident, injuries, and damages.
If a car driver was innocently involved in an underride truck accident, it is important to seek immediate medical attention. After seeking medical care, it may be necessary to speak to a lawyer.
A lawyer will help determine the cause of the accident and if the victim is eligible for compensation. Accidents can be costly, so it is important to obtain compensation for any financial losses, including medical costs.
Cherry Hill Truck Accident Lawyers at DiTomaso Law Represent Drivers Injured in Truck Underride Accidents
Although they are uncommon, truck underride accidents should not be dismissed. These accidents can lead to severe injuries and fatalities. If you were injured in a truck underride accident or lost a loved one, it is important to speak to a lawyer. Our Cherry Hill truck accident lawyers at DiTomaso Law help truck accident victims obtain necessary compensation. Complete our online form or call us at 856-414-0010 for a free consultation today. Located in Philadelphia and Cherry Hill, New Jersey, we serve clients throughout southeastern Pennsylvania and South Jersey, including Mt. Holly, Camden County, and Vineland.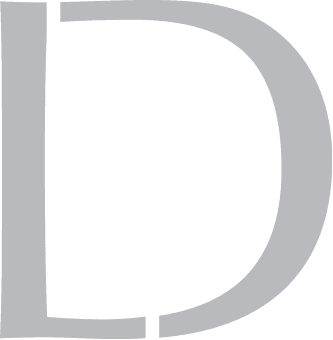 Get A 100% Free Case Evaluation
From A Top-Rated Personal Injury Attorney
$11.7M
Tractor-Trailer Accident
$1.5M
Drunk Driving Accident
$1.3M
Defective Machinery Accident
View All Case Results
"5 stars absolutely deserved here. If the need arises for legal representation again this is the only firm I will use. They handled every detail from insurance companies, doctors, and bills. I highly recommend Richard and his colleges and have to my friends and family."
See All Client Reviews