Why are Truck Accidents on the Rise?
February 02, 2021
The Coronavirus (COVID-19) pandemic has reinforced the need for the trucking industry. Yet, the trucking industry contains dangers that contribute to collisions each year in the United States. Oversized vehicles that are tasked with transporting goods on highways and roads cause a significant amount of truck accidents every year.
The trucking industry is responsible for approximately 500,000 accidents annually. Accidents involving the largest trucks tend to be the deadliest. About 5,000 fatalities occur in truck collisions each year, with more than half taking place on major highways, where speed is a major component.
What Safety Issues are Prevalent in the Trucking Industry?
The trucking industry has been dealing with several problems that contribute to accidents. There are several rules in place that hold trucking companies and drivers to certain standards, such as vehicle maintenance, driver safety training, and adherence to safety procedures for loaders, drivers, and other trucking employees.
Driving safety and accident prevention are ongoing issues throughout the industry. The rules in place throughout the industry are meant to mitigate the risks that contribute to accidents. One of the most common problems is drowsy driving. The rules established by safety experts say that drivers should not operate a vehicle for more than eight hours without rest.
Vehicle maintenance is another area where the industry must meet certain safety standards. Trucks must be inspected periodically to certify that they meet all safety criteria for road use. One area that is of particular concern has to do with the tires used on the trucks. They must be in good condition to pass inspection, but the drivers must also be careful not to exceed the speed limits due to their tires.
What Road Conditions Contribute to Truck Accidents?
Weather and road upkeep are sometimes associated with trucking accidents. Slippery and uneven driving surfaces can cause a driver to lose control of a vehicle, and this becomes much more deadly when the vehicle is a large commercial truck.
Other road conditions that contribute to accidents involve traffic. The more vehicles on the road, the more likely that two vehicles will collide. When large trucks are involved, a collision between two vehicles could easily become a multi-vehicle auto accident.
Crowded roads also cause more stress for drivers. A trucker trying to make good time may be aggravated by a traffic jam. A driver under stress may be susceptible to making an impulsive decision that can cause a serious accident.
What is Recently Causing a Rise in Truck Collisions?
Distracted driving truck accidents are increasing. Truckers have always used radios and other electronic devices for necessary communication. With the rise in the use of handheld devices, such as cellphones and navigational systems, the temptation to use an electronic device has become more problematic.
Speeding is another factor that has been contributing to the increase in truck accident rates. Drivers of all vehicles should abide by the posted speed limits. They should also adjust their speeds according to the state of the current road conditions.
A motorist should be aware of the limitations of their vehicle, including a truck driver. Truck tires come with listings that indicate proper use. Most tires on trucks are only rated for speeds under 75 miles per hour. When truckers exceed the speed that is safe for their tires, they run the risk of a tire blow out and an accident. The American Trucking Associations (ATA) advocate for electronic limiters to prevent a truck from exceeding 65 miles per hour. Most trucking companies use this technology, but many other corporations do not.
The trucking industry is also suffering from staffing issues. As veteran truckers retire, there are more shortages of skilled drivers in companies. A trucking company must properly train new hires.
After an accident with a negligent truck driver, a victim should be able to collect compensation for their injuries. A lawyer can help their client determine who is responsible for their injuries.
Cherry Hill Truck Accident Lawyers at DiTomaso Law Obtain Damages for Clients Injured in Truck Collisions
A truck accident can cause severe injuries. If you have an injury because of a negligent truck driver, speak to a Cherry Hill truck accident lawyer at DiTomaso Law today. Contact us online or call us at 856-414-0010 for a free consultation. We will fight for your rights and help you get compensation. Located in Philadelphia and Cherry Hill, New Jersey, we proudly serve clients throughout southeastern Pennsylvania and South Jersey, including Mt. Holly, Camden County, and Vineland.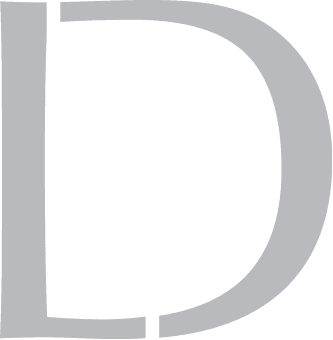 Get A 100% Free Case Evaluation
From A Top-Rated Personal Injury Attorney
$11.7M
Tractor-Trailer Accident
$1.5M
Drunk Driving Accident
$1.3M
Defective Machinery Accident
View All Case Results
"5 stars absolutely deserved here. If the need arises for legal representation again this is the only firm I will use. They handled every detail from insurance companies, doctors, and bills. I highly recommend Richard and his colleges and have to my friends and family."
See All Client Reviews