Can a Slip and Fall Accident Cause a Traumatic Brain Injury?
December 13, 2021
Most slip and fall accidents are minor and only cause bumps and bruises, but some people can suffer catastrophic injuries. Slip and fall accidents are the leading cause of brain injuries. Each year, traumatic brain injuries (TBIs) account for 235,000 hospitalizations, and 80,000 to 90,000 people end up with lifelong disabilities.
When a person slips and falls, they can hit the ground very hard or hit an object on the way down. Even if their head does not directly make contact with a solid surface or object, they can still end up with a severe brain injury. A slip and fall can cause the following injuries:
Hemorrhaging
Concussion
Skull fractures.
Hermatomas
Contusions
Diffuse axonal injuries.
The latter is when the brain moves back and forth quickly inside the skull. This can result in a stretching or shearing to the nerve cells, which can damage the nerve axions.
What Are Common Symptoms of TBIs?
After a slip and fall accident, you may not even be aware that you have a TBI injury. You do not have to lose consciousness to have a TBI, but it could happen. Common TBI symptoms include:
Persistent headaches.
Confusion and dizziness.
Drowsiness and fatigue.
Vomiting and nausea.
A loss of balance.
Insomnia
Ringing in the ears.
Sensitivity to sound and light.
Blurred vision.
A bad taste in the mouth.
Problems with speaking and concentration.
Anxiety, depression, and mood swings.
These symptoms can present themselves immediately after a slip and fall accident, or they can develop over time. Since they are also symptomatic of other injuries and illnesses, they can go undetected and worsen without treatment. This is why it is so important to get checked out by a physician after a slip and fall accident, even a minor one.
An early diagnosis can lead to a more successful prognosis and outcome. Besides that, an insurance provider may claim that the injury is not that serious if the patient does not seek immediate medical help.
Who Is Likely to Slip and Fall?
Besides slippery ramps, there are many hazards that cause people to slip and fall. Children are more likely to slip and fall because they often run and are unaware of their surroundings. The elderly are also more accident-prone since they can have physical challenges and balance issues.
People who work in hotels and restaurants have be careful in kitchens and dining areas, where food and drink spills are common. Cooking oil can be extremely slippery, so it is wise for employees to wear shoes with non-skid soles. Walking slowly is much safer, but customers can be demanding as well, and these workers can feel pressure to move faster.
Construction workers also have to watch out for uneven surfaces and other slip and fall hazards. Warehouse workers need to be on the lookout for spilled liquids, trash, and debris. It is important to have clean and organized work areas.
Some people also do not pay attention to their surroundings while they are walking. Many people will look at their phones. However, this is dangerous.
When you are outside, look out broken or uneven sidewalks, and damaged staircases and handrails.
Also, be careful when there is water, ice, or snow on the ground. Sometimes, home and business owners neglect to clear and/or salt sidewalks, driveways, and parking lots.
How Are TBIs Treated?
The treatment plan will depend on the nature and severity of the TBI. If it is minor, you may have to rest for a day or two and take over-the-counter pain medications. More serious ones may require additional tests, imaging scans, prescription medications, and continuing treatments and therapies.
People with severe TBIs may find that their motor and cognitive skills are adversely impacted. They might have to undergo surgery and a combination of treatments and therapies. Some people cannot return to work in the same way, while others can never work again. Serious TBIs often lead to extensive medical bills, lost wages, and pain and suffering that can be overwhelming.
Some employees pursue Workers' Compensation benefits if the slip and fall happened at work. Others might be able to sue a property owner if the accident resulted from negligence. In order to prove negligence, you would have to show that a defendant was aware of the dangerous condition and did nothing to remove or resolve the matter.
An example of negligence might be a loose handrail on a walkway at your apartment building. Even though you completed a maintenance request form and emailed the landlord, they kept putting your concerns off for months. While walking up the ramp, you slip, fall, and hit your head when the handrail falls off.
Another example is a grocery store that has a leak in the ceiling that the owners were aware of and did not repair. A customer slips on the puddle, falls, and fractures their skull.
South Jersey Catastrophic Injury Lawyers at DiTomaso Law Represent Clients Who Have Severe Injuries Because of Negligence
A serious TBI can change your life forever. Our South Jersey catastrophic injury lawyers at DiTomaso Law can help you if you have a severe injury because of a negligent party. Call us at 856-414-0010 or complete our online form to schedule a free consultation. Located in Philadelphia and Cherry Hill, New Jersey, we serve clients throughout Southeastern Pennsylvania and South Jersey, including Mt. Holly, Camden County, and Vineland.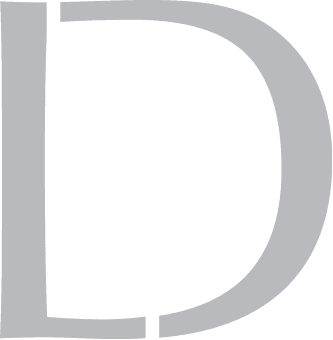 Get A 100% Free Case Evaluation
From A Top-Rated Personal Injury Attorney
$11.7M
Tractor-Trailer Accident
$1.5M
Drunk Driving Accident
$1.3M
Defective Machinery Accident
View All Case Results
"5 stars absolutely deserved here. If the need arises for legal representation again this is the only firm I will use. They handled every detail from insurance companies, doctors, and bills. I highly recommend Richard and his colleges and have to my friends and family."
See All Client Reviews