Timelines for Slip and Fall Cases
February 20, 2019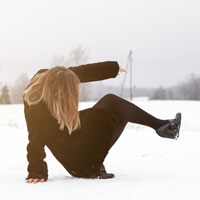 Slipping and falling on your own property is one thing, but when you have a slip and fall accident on someone else's property, that is when things get complicated. If you have sustained an injury, and the injury was caused by negligence on the part of the property owner, you may have grounds for a lawsuit. However, the statute of limitations prohibits claims after a certain amount of time has passed after an injury. In New Jersey, you have two years from the time of your slip and fall to have your lawsuit filed in court. There are more intricate details that pertain to the timeline of a slip and fall claim.
Complaint, Summons, and Answer
The complaint and summons are documents that your lawyer will compose, notifying the defendant of your claim. It clearly states who both parties are, how the fall happened, and who is responsible, according to the victim. They also include what the victim would like the accused party to pay for their alleged negligence. You are responsible for filing this in the court you will file your lawsuit. You will also need to serve the complaint and summons on the defendant. The defendant will be responsible for filing their answer in response to the complaint, usually within 20 days.
The Discovery Phase
The discovery phase is when both parties gather as much information as they can about the case. During this phase, you will be required to answer questions under oath in written form, known as interrogatories. Since the burden of proof falls on the plaintiff in a slip and fall case, you will be required to produce documents related to your claims. The discovery phase may take months to years, depending on how intricate the case is.
Pre-Trial Motions
Pre-trial motions take place before a trial begins. This gives both parties the opportunity to file certain motions with the court to resolve issues. One of the most common pre-trial motions is the motion to dismiss, where the defendant formally requests for a case to be dismissed.
Mediation and Mandatory Settlement Conference
Mediation and settlement conferences are options when parties attempt to resolve a lawsuit without taking it to trial. Although similar, mediation and settlement conferences have a key difference. Parties initiate mediation on their own with a mediator present, while a court usually orders a settlement conference with a judge present to conduct it.
If Your Lawsuit Goes to Trial
If your lawsuit goes to trial, your case will be set on a trial docket, which is a list of cases that take place each day before the court. In a slip and fall case, you can expect your trial to span somewhere between two to five days. If a judge rules in your favor, the defendant has between 30 to 60 days to pay a judgement. Failure to do so will result in forced collections on behalf of your lawyer.
Camden Slip and Fall Lawyers at DiTomaso Law Represent Victims Injured in Slip and Fall Accidents
Sustaining injuries due to negligence on the part of a property owner is unfair, but the Camden slip and fall lawyers at DiTomaso Law are here to help you obtain the compensation you deserve. Our experienced lawyers represent victims of all types of personal injury accidents and can help you every step of the way. Contact us online or by phone at 856-414-0010 for a free consultation. Our offices are in Philadelphia and Cherry Hill, New Jersey, and we represent clients throughout southeastern Pennsylvania and South Jersey, including Camden County, and Mt. Holly.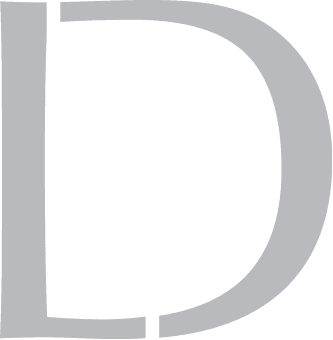 Get A 100% Free Case Evaluation
From A Top-Rated Personal Injury Attorney
$11.7M
Tractor-Trailer Accident
$1.5M
Drunk Driving Accident
$1.3M
Defective Machinery Accident
View All Case Results
"5 stars absolutely deserved here. If the need arises for legal representation again this is the only firm I will use. They handled every detail from insurance companies, doctors, and bills. I highly recommend Richard and his colleges and have to my friends and family."
See All Client Reviews