Can I Sue for Whiplash After a Car Accident?
January 28, 2023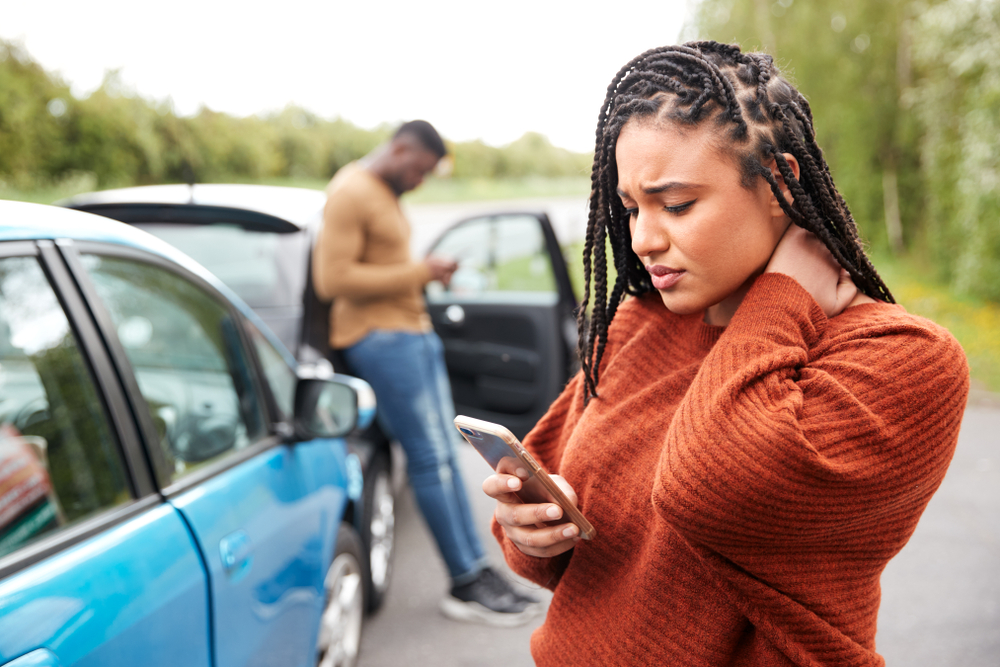 Although soft tissue injuries such as whiplash are generally considered mild, they could still be debilitating enough to cause chronic neck and back pain, reduced mobility, dizziness, and other health complications. These adverse health conditions can be severe enough to seriously impact your personal life, as well as causing you to lose time from work and school.
Because injuries like whiplash can cause you to lose time from work for recovery and treatment, it is reasonable to wonder if you are able to sue a negligent party for compensation. Unfortunately, many insurance companies do not consider whiplash serious because soft tissue injuries are tough to diagnose and can take more time to reveal themselves after a car accident. However, with the legal guidance of an experienced car accident lawyer, you could be able to sue the negligent party for your severe injury.
What You Need to File a Claim for Whiplash
There are several things to keep in mind if you choose to file a lawsuit for whiplash:
Medical records: Because whiplash is a soft tissue injury, keeping records of doctors' notes and records are essential in a lawsuit. Furthermore, you do not want to wait to get a diagnosis following an accident; that is why it is imperative to go get checked out by a doctor immediately following an accident, even if you do not feel any pain at the time. Having a doctor record your injuries and provide a diagnosis proves your injury, as well as maintaining records of tests that are performed or treatments you undergo. If you choose to move forward with the lawsuit, be sure to keep all medical records.
Costs: When you are injured and you miss time from work, you are bound to accrue several costs, like medical bills, lost wages, as well as travel costs. For a whiplash lawsuit, you want to keep accurate records of all costs you accumulate, which could determine how much the court may award you.
Evidence: Be sure to keep all the records you have of the accident that caused your whiplash, such as photographs of the location and the damage to the vehicle, as well as any injuries you have sustained. Other documents like a police report, witness contact information, as well as insurance information are also helpful.
Quality of life: Document the symptoms you are feeling and how whiplash has negatively impacted your daily life, such as the inability to participate in recreational activities, attend family functions, or how you are unable to care for your family.
It is up to you and your lawyer to prove that the other party was negligent in causing your injury. You can help your lawyer by keeping all the records mentioned previously, as well as presenting any other documents or items related to your injury.
What Are the Symptoms of Whiplash?
Whiplash is a soft tissue injury that is complex and normally needs a doctor to diagnose it correctly. It occurs when the head experiences trauma so severe it causes it to move back and forth in a whip-like fashion violently. It is common to experience whiplash in a rear-end collision or a T-bone accident, but it can also occur while playing sports or bicycling as well.
Whiplash causes damage to the surrounding tissue and muscles around the neck and can lead to a myriad of symptoms, such as:
Chronic headaches.
Neck stiffness.
Chronic pain in neck, shoulders, and back.
Limited mobility in upper body, neck, and shoulders.
Ringing in the ears.
Blurred vision.
Sleep disturbances.
Numbness in hands or arms.
Irritability and cognitive problems.
Inability to focus.
Fatigue.
Whiplash is often diagnosed through X-rays or CT scans and can take hours, days, or sometimes weeks to manifest. It is important to seek medical help as soon as an accident happens so the injury can be caught in time. Healing correctly largely depends on your overall health and the severity of the injury and should be treated right away.
Whiplash is generally treated with ice around the neck initially, followed by rest, muscle relaxers, anti-inflammatory medication, and/or physical therapy. It is common to quickly recover from whiplash, but you may end up with serious long-term complications and chronic issues if not treated properly.
What Is the Average Settlement for Whiplash?
It is difficult to estimate an average settlement for a whiplash case, as each injury differs from person to person, and each detail is specific to each individual case. However, they are similar to other personal injury claims. Average settlements can range from $10,000 to $100,000 but can be more depending on the severity of the injury. A lawyer can calculate the value of your settlement for your, which factors in:
Cost of medical bills.
The number of missed days at work.
Lost future earnings.
Whether surgery is needed.
Whether bones were broken or fractured.
Whether the injury has caused life-altering issues and disability.
Pain and suffering and diminished quality of life.
Car Accident Laws in New Jersey
Note that New Jersey is considered a no-fault insurance state, meaning that following a car accident, you would file a claim under your own insurance coverage for medical bills and other losses, regardless of who is at fault for the accident. Your injury case would have to meet certain prerequisites in order to bring a lawsuit against the at-fault driver.
If you have been involved in a car accident in New Jersey, there are laws you should understand before filing a claim or pursuing a lawsuit:
Statute of limitations: The statute of limitations is the time limit you have to file a lawsuit, starting from the date of the accident. In New Jersey, the statute of limitations is two years to file a personal injury claim. If you file your claim past the deadline, then the courts will most likely dismiss your case.
Modified comparative fault: In some cases, the at-fault driver is found to be entirely to blame for the accident and must be responsible for covering the other driver's losses. However, in other cases, it is entirely possible for both drivers to be held responsible at least for some portion of the accident. This is called comparative fault, and New Jersey follows a modified version of it. In New Jersey, your percentage of fault is subtracted from the damages you are awarded. If you are found to be more than 50 percent at fault, then you receive no compensation at all. For instance, if the jury awards a total of $100,000 in your injury claim, but you are found to be responsible for 25 percent of the accident, then you are awarded $75,000 instead of the whole amount.
Reporting the car accident: In New Jersey, if your car accident resulted in either injury or death or property damage exceeding $500, then it must be reported to the local police department, or county police, or state police, and it must be done so immediately. The driver then must file a written accident report, called the Self-Reporting Crash form, with the New Jersey Department of Transportation. This must be done within 10 days of the date of the accident.
Camden Car Accident Lawyers at DiTomaso Law Help Injured Drivers Suffering From Severe Whiplash
Whiplash may be considered a mild injury to some, but the injury can be so debilitating it can cause long-term disability and chronic pain. If you have been injured or suffered whiplash because of a negligent driver, then contact one of our experienced Camden car accident lawyers at DiTomaso Law right away. Call us at 856-414-0010 or fill out our online contact form for a free consultation and to learn more. We have offices located in Philadelphia and Cherry Hill, New Jersey, and we proudly serve clients throughout Southeastern Pennsylvania and South Jersey, including Mt. Holly, Camden County, and Vineland.
The articles on this blog are for informative purposes only and are no substitute for legal advice or an attorney-client relationship. If you are seeking legal advice, please contact our law firm directly.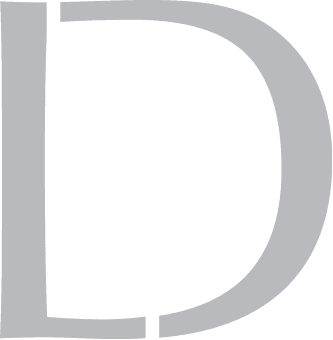 Get A 100% Free Case Evaluation
From A Top-Rated Personal Injury Attorney
$11.7M
Tractor-Trailer Accident
$1.5M
Drunk Driving Accident
$1.3M
Defective Machinery Accident
View All Case Results
"5 stars absolutely deserved here. If the need arises for legal representation again this is the only firm I will use. They handled every detail from insurance companies, doctors, and bills. I highly recommend Richard and his colleges and have to my friends and family."
See All Client Reviews