Study on the Elements of Distracted Driving
September 14, 2017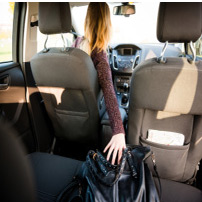 According to the National Highway Traffic Safety Administration (NHTSA), 3,477 people lost their lives and 391,000 were injured in accidents caused by distracted drivers in 2015. Although most states have passed laws prohibiting text messaging while driving, many drivers continue this unsafe practice every day.
In August 2017, a study conducted by the University of Houston and the Texas A&M Transportation Institute provided a dataset about how drivers react to different distractions. This study went beyond drivers taking their hands off their steering wheels; it measured their physiological responses to driving distractions, such as their heart rates and perspiration levels. Sixty-eight people volunteered for the study. The drivers' responses to different distractions were measured using standoff and wearable sensors.
The Three Types of Driving Distractions
The researchers examined the causes and effects of the three types of distractions that drivers face:
Sensorimotor, which involves motor skills and sensory functions. Text messaging is a sensorimotor distraction
Emotional, which includes any distractions caused by a driver's attention to another party
Cognitive, which are preoccupations that divert a driver's thoughts from the roadway.
Through the study, the researchers found that drivers have a "sixth sense" that makes it possible for them to continue driving safely despite emotional and cognitive distractions, like arguments with passengers. Text messaging inhibited this sixth sense and caused participants to drift out of their travel lanes.
Measuring Driver Distraction
The study measured drivers' physical responses to distractions in a controlled environment. Instead of having the drivers operate actual vehicles, they operated a driving simulator. Each driver was connected to a palm sensor, an eye tracking system, and sensors to measure their heart and breathing rates. The drivers were divided into two groups: one with no distractions and one facing emotional, cognitive, and physical distractions.
During the experiment, all of the drivers' feedback was recorded. This included their heart rates, their breathing rates, their perspiration levels, and even their facial expressions and gazes. The study found that measuring drivers' gazes and breathing rates is a useful way to measure how texting and driving impacts a driver's ability to focus on driving, but that these do not provide accurate information about emotional and cognitive distractions. The perspiration and heart rate sensors did provide information about these types of distraction, making it possible for the effects of all types of distraction to be measured in some way. These findings could potentially be used in the future to develop inventions to keep drivers safe. This could be achieved through syncing with smart watches, which can measure multiple responses from a driver's sympathetic nervous system.
Camden Car Accident Lawyers at DiTomaso Law Help Victims of Distracted Driving Seek the Compensation They Deserve for their Damages
Distracted drivers are a hazard to themselves and others on the roadway. If you have been injured in a collision with a distracted driver, you can seek compensation for your damages by working with an experienced Camden car accident lawyer. Fill out our online form or call 856-414-0010 to schedule your initial consultation with a member of DiTomaso Law. We are located in Cherry Hill, New Jersey, and serve clients from South Jersey and Philadelphia.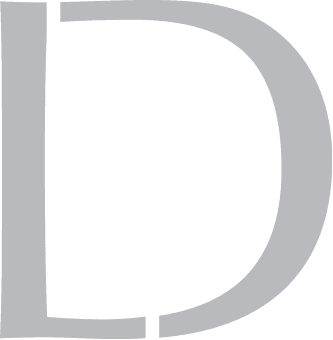 Get A 100% Free Case Evaluation
From A Top-Rated Personal Injury Attorney
$11.7M
Tractor-Trailer Accident
$1.5M
Drunk Driving Accident
$1.3M
Defective Machinery Accident
View All Case Results
"5 stars absolutely deserved here. If the need arises for legal representation again this is the only firm I will use. They handled every detail from insurance companies, doctors, and bills. I highly recommend Richard and his colleges and have to my friends and family."
See All Client Reviews