Are Student Interns Eligible for Workers' Compensation Benefits?
September 28, 2020
Student internships are valuable to students and companies. From an intern's perspective, they get real-world experience. A student intern may also have an opportunity to make industry connections that enables them to get a lucrative position after graduation. Hiring interns is also beneficial to many businesses.
Some internships are advertised and handled privately between the interns and the companies. However, many other internships are related to federal work-study programs. Work-study programs help student interns pay for their tuition, room, and board costs.
Since most internships are meant to be part-time positions, interns are usually not afforded any of the full-time perks and benefits that full-time employees receive. Some of those benefits include paid sick leave and health insurance coverage. However, most interns in New Jersey are eligible for Workers' Compensation coverage if they become injured while doing at-work duties.
The one exception to Workers' Compensation eligibility is if interns are officially labeled as volunteers. Interns should therefore know their statuses at the organizations where they will work in case they need Workers' Compensation.
What Should Interns Know About Workers' Compensation?
Student interns rarely think about Workers' Compensation because the majority of internships happen in low-risk workplaces, such as traditional office spaces. However, workplace injuries can happen in all industries. An object could fall from a high spot in a supply closet, hitting an intern on the head and leading to a mild concussion. In that situation, the intern could apply for Workers' Compensation benefits to cover the cost of treatment and recovery for the concussion.
Since not all interns are paid, they may not all be able to recover lost wages if they file for Workers' Compensation and get it approved by the insurer or company. Nevertheless, just having medical coverage for on-the-job injuries is a fair benefit for any intern.
New Jersey Laws Regarding Intern-Related Workers' Compensation Claims
Every state has its own laws when it comes to Workers' Compensation rules and regulations. In New Jersey, the majority of interns are typically eligible for Workers' Compensation coverage. However, an insurance provider might try to say that an intern who works only sporadically may be ineligible to receive Workers' Compensation benefits.
Since the interpretation of state Workers' Compensation laws can be unclear, student interns may want to ask their companies upfront if they are able to claim Workers' Compensation benefits after work accidents. They can then use the answer to determine if they want to continue working at the company or choose another place for their interning experiences.
Will My School Cover My Internship Workers' Compensation Claim?
What happens if an intern is injured at work and files for Workers' Compensation, but they are denied benefits? In that case, the intern may want to talk to a knowledgeable lawyer. The intern's school insurance provider will likely not cover any kind of intern-related Workers' Compensation, as the school is not responsible for the intern's well-being, health, or safety at work.
Most student interns do not work in high-risk industries, such as construction or in busy manufacturing plants; however work injuries can still happen, so it is important for a student intern to know their rights.
What are Potential Workplace Injuries Interns Can Incur?
An intern could face any type of workplace injury. Some of the more common workplace injuries that lead to Workers' Compensation claims typically include the following:
What Should I Do if I Get Hurt While Working at My Internship?
If an intern is hurt while working at an internship, they should take a few actions immediately. The intern should seek out immediate medical treatment, even if the injury seems minor. A minor cut can become seriously infected, and many injuries can worsen later. Within a few hours, or a day or two after the accident, the intern should also tell a direct supervisor or a Human Resources (HR) personnel representative about the accident. The company will probably have the intern fill out an accident report so the company can start an investigation.
After getting emergency medical treatment, the intern will then want to file paperwork for Workers' Compensation benefits. In New Jersey, companies and insurers can ask interns to see specific doctors. Therefore, the intern may have to schedule an appointment with an approved physician for any care.
The intern should continue receiving care and treatment as appropriate until the doctor says otherwise. An approval of Workers' Compensation would outline what the intern could expect in terms of medical treatment costs and wage assistance. A denial letter should give an indication as to why the claim was denied.
When Should I Seek Legal Counsel for My Internship-Related Workers' Compensation Claim?
In the event of a Workers' Compensation claim denial, or an unsatisfactory offer of Workers' Compensation assistance, an intern may want to schedule a consultation with a lawyer in the state where they were injured. A lawyer will be able to give solid advice on whether or not an appeal is warranted, or whether an approved Workers' Compensation amount is fair.
Retaining an attorney can be a good choice for an intern who wants to fight a denial but would rather not deal with the challenges by themselves. A reputable lawyer will be able to handle the Workers' Compensation claim and protect the rights of the intern.
Vineland Workers' Compensation Lawyers at DiTomaso Law Help Student Interns Recover Compensation for Work Injuries
Although student interns are usually not in dangerous industries, they can still incur serious work injuries. If you are an intern and you were hurt at work, speak to our Vineland Workers' Compensation lawyers at DiTomaso Law. We can help you get the benefits that you need. Complete our online form or call us at 856-414-0010 for a free consultation. Located in Cherry Hill, New Jersey, we serve clients throughout South Jersey, including Mt. Holly, Camden County, and Vineland.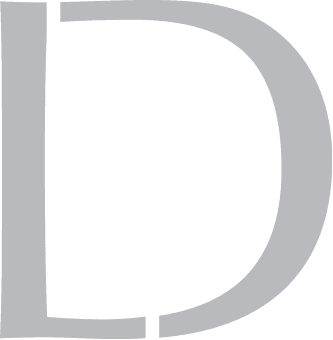 Get A 100% Free Case Evaluation
From A Top-Rated Personal Injury Attorney
$11.7M
Tractor-Trailer Accident
$1.5M
Drunk Driving Accident
$1.3M
Defective Machinery Accident
View All Case Results
"5 stars absolutely deserved here. If the need arises for legal representation again this is the only firm I will use. They handled every detail from insurance companies, doctors, and bills. I highly recommend Richard and his colleges and have to my friends and family."
See All Client Reviews