How Do I Stay Safe on the Road This Easter?
April 06, 2022
Visiting family or friends over the long Easter weekend can be fun and refreshing. You get to spend time with people you may not have seen for a long time, and you may even get an extra day off work.
But you may also have to travel longer than usual to see your loved ones. Whether you are driving across town or across the state, there are steps you can take to stay safe while on your trip.
Check Your Car Before You Go
Any time you head off on the road, you should at least do a quick check of your car. Especially if you have not driven in a few days, checking your fluids and tire pressure will help ensure safe travel.
Making sure that your car is ready for travel may help you avoid a car accident and costly repairs. Before leaving, make sure you check:
Oil level.
Coolant level.
Windshield washer fluid.
Headlights.
Turn signals.
Brake lights.
Wiper blades.
Tire pressure.
Carrying small bottles of replacement oil, coolant, and windshield washer fluid is a good idea if you are going on a longer trip. It may be to find an open store in an emergency over the holiday weekend.
Get a Full Inspection
You can also outsource the checklist items above by taking your car to a mechanic. While you should still check important items, know how to check tire pressure, and know how to check your oil level, taking your car to a mechanic can alert you to other, potentially more serious issues that you would not have discovered on your own.
Your mechanic will top off your fluids in your car, check your battery, check your brakes, and inspect other key components of your car that you cannot get to without professional training. Having a mechanic go over your vehicle with a fine-toothed comb before you hit the road will give you peace of mind that everything is in proper working order and your car will get you to and from your Easter celebration safely.
Pack Safety Items
Besides packing a tire pressure gauge and some extra fluids, there are other key items you need to make sure you bring with you. These include:
Warm clothes.
Blankets.
Flashlight.
Extra batteries.
Spare tire.
Tire jack.
Sharp knife.
External battery for your phone.
Do not bring candles or matches as sources of light. Candles can melt if you leave them in a hot car, and while they are a source of heat, candles are also a fire hazard. If you get stuck in your car, your blankets will keep you warm without creating a fire hazard.
You should carry a paper map. You may come across areas where you have no cell coverage and you need to find an alternate route. If you do not have a paper map to look over, you may not be able to find your way to your destination safely.
Have an Alternate Plan
It is always important to have an alternate plan. If you get stuck in a traffic jam, road closure, or other traffic delay, you will need to find another route. Doing so at the last minute on the road can present dangers. If you know ahead of time that you have an alternate route you can simply and take your "plan B" detour.
If you are traveling with others, they may be able to offer suggestions and look up alternative routes quickly, but if you plan your alternate route in advance, you will already know the detour you plan to take, saving time and possible arguments with your passengers.
You also need to be flexible. It is possible that you hit bad weather and cannot make it to your destination. Do not try to force it and put yourself, and others, in an even more dangerous situation. Find a hotel room and stay for the night or simply turn around and go home. While that may be an unsatisfactory answer, it might be the best and safest choice.
Prepare Yourself Physically for a Road Trip
Any drive longer than just going across town will require additional stamina and energy. You need to make sure you are well rested and ready for the travel ahead.
Getting less than five hours of sleep the night before a road trip can cause your body to function in similar ways to being legally drunk with slowed reaction times. You would not get behind the wheel if you have had too much to drink, so you should not drive if you have not slept well.
That is why you need to make sure you are well rested before you embark on your journey. You also need to make sure you stay healthy while driving. This means drinking enough water during your trip, which will help keep you alert and necessitate frequent stops.
Stopping to rest and get out of the car is good for your health. Your body does not like to sit for extended periods, stretching your legs and getting some fresh air at a gas station or rest stop is necessary during a long car trip. Though taking these breaks mean it might take you a bit longer to reach your destination, you will reach it safely and in better health than if you "powered through" a long drive without breaks.
Avoid Distractions and Bad Drivers
Put your cell phone away. If you need it for directions, buy a mount to make it clearly visible to you but out of arm's reach. You should not be using your phone while driving, except for glancing at directions. If you are traveling with other people, let them handle the electronics.
Speaking of passengers, make sure your passengers know that you need to focus, especially in unknown or congested areas. While it is good to keep conversation going and will help you pass the time, it takes your focus off driving, which can be dangerous. It is easier to converse while driving on an interstate in a rural area than when you are trying to navigate through downtown Philadelphia at rush hour. If you enter a situation requiring your full attention, make sure your passengers know to cease conversation and help you keep an eye on the road and potential hazards.
Do Not Drink and Drive
Easter is a time for celebrating with family and friends. That often means you will open a bottle of wine or two, or have a few mixed drinks. It is great to enjoy yourself, but if you are going to drive home after celebrating, reconsider how much you drink.
Not only is drunk driving illegal, it also puts you, your passengers, and other people on the road at risk of serious injury or death. If you are traveling even just a couple of hours from home, it can be tempting to want to get back into your own bed after celebrating. You should consider staying with family for the night or getting a hotel room so you do not have to drive after drinking. If you insist on going home, simply do not drink alcohol.
Cherry Hill Car Accident Lawyers at DiTomaso Law Can Help if You Have Accident-Related Injuries
Avoiding an accident is the best way to have an enjoyable Easter holiday. By taking certain steps, you can help yourself and your passengers stay safe on the road. To explore your legal options if you have been injured in an accident, speak with our Cherry Hill car accident lawyers at DiTomaso Law. Contact us online or call us 856-414-0010 to schedule a free consultation. Located in Philadelphia and Cherry Hill, New Jersey, we serve clients throughout Southeastern Pennsylvania and South Jersey, including Mt. Holly, Camden County, and Vineland.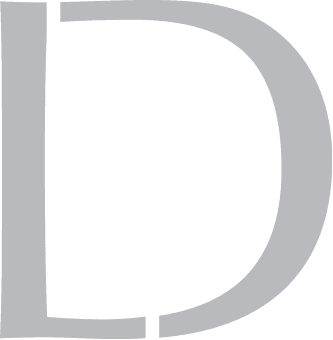 Get A 100% Free Case Evaluation
From A Top-Rated Personal Injury Attorney
$11.7M
Tractor-Trailer Accident
$1.5M
Drunk Driving Accident
$1.3M
Defective Machinery Accident
View All Case Results
"5 stars absolutely deserved here. If the need arises for legal representation again this is the only firm I will use. They handled every detail from insurance companies, doctors, and bills. I highly recommend Richard and his colleges and have to my friends and family."
See All Client Reviews