What is the Statute of Limitations to File a Claim for a Catastrophic Injury?
September 23, 2021
The average person may not understand that civil lawsuits must be filed within a certain timeframe. If that deadline is missed, then the plaintiff might be prevented from filing the lawsuit and seeking damages. This time limit is called the statute of limitations, and it applies to every type of civil lawsuit. This time limit is codified in state law. Even personal injury lawsuits are subject to a time limit.
If you have a catastrophic injury and you are looking to pursue a legal case against the negligent party, you must consider the statute of limitations. In New Jersey, the statute of limitations for filing a personal injury lawsuit is two years from the date of the accident that caused your injury. For this reason, it is important to speak to a lawyer right away if you are considering pursuing legal action after an accident.
Why is There a Statute of Limitations?
There are a few basic, important reasons why there is a statute of limitations to file a lawsuit. Here are some of the main reasons for statute of limitations:
Evidence: The passage of time has a tendency to make relevant evidence in a case either disappear or fade. For example, over time, people's memories of an incident will fade and not be as reliable. Also, documentation and evidence may be thrown away over time because people may not realize it is important for a case. This goes for evidence that might help the plaintiff prove their case, but also exculpatory evidence that might help the defendant prove that they were not negligent or did not cause the injury.
Fairness to defendants: This concept of "fairness to defendants" is rooted in the idea that people and companies should not have the threat of a potential lawsuit hanging over their heads indefinitely. There should be some form of finality where the plaintiff has to either file or not file a lawsuit. The time limit is also helpful to the courts.
Various New Jersey Statute of Limitations
There are different time limits for the different types of cases that can be filed in New Jersey:
General personal injury lawsuits for adults: Two years from the date of the accident that caused the injury.
General personal injury lawsuits for minors under 18 years old: Two years from the date of the minor's 18th birthday.
Wrongful death claims: Two years from the date of the death. However, claims for pain and suffering damages that the person suffered prior to the death must be brought within two years of the date of the injury.
Defective products: Two years from the date of the injury.
The statute of limitations for medical malpractice lawsuits are treated differently than other personal injury claims.
What Catastrophic Injuries are Subject to the Statute of Limitations?
There are certain catastrophic injuries that people suffer from that are caused by someone else's negligence. Whether the negligence caused a car accident or truck accident, slip and fall accident, you can have a catastrophic injury. These are the types of injuries that are considered catastrophic:
Cerebral palsy and other neurological injuries.
Traumatic brain injuries (TBIs), such as serious concussions, closed head injuries, fractured skull, bleeding of the brain, and swelling of the brain.
Paraplegia and quadriplegia.
Loss of sight due to injuries to the face and/or eyes.
Multiple broken bones or crushed bone injuries.
Severe third-degree burns all over the body.
Severe scarring and disfigurement.
It can be devastating for an individual to suffer from one of these injuries, especially if it was caused by another' person's careless, reckless, and negligent conduct. It can also seriously affect the person's family. In many instances, family members must become caregivers.
Also, the costs of ongoing medical care and treatment for someone with a catastrophic injury can be staggering, ranging in the millions of dollars. The best course of action is to have an experienced lawyer fight on your behalf if you have a catastrophic injury because of someone else's negligent actions. However, you must keep in mind that there is a time limit to file a lawsuit.
Cherry Hill Catastrophic Injury Lawyers at DiTomaso Law Help Personal Injury Clients File Lawsuits on Time
Having a catastrophic injury can be a traumatic experience. However, you do not have to go through it alone. Our Cherry Hill catastrophic injury lawyers at DiTomaso Law are here to help. We will make sure everything is in order so that you do not have to worry about deadlines. Contact us online or call us at 856-414-0010 to schedule a free consultation today. We are located in Cherry Hill, New Jersey and Philadelphia, and we serve clients throughout Southeastern Pennsylvania and South Jersey, including Mt. Holly, Camden County, and Vineland.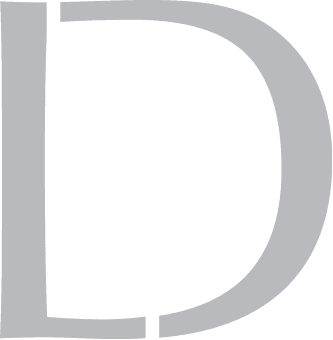 Get A 100% Free Case Evaluation
From A Top-Rated Personal Injury Attorney
$11.7M
Tractor-Trailer Accident
$1.5M
Drunk Driving Accident
$1.3M
Defective Machinery Accident
View All Case Results
"5 stars absolutely deserved here. If the need arises for legal representation again this is the only firm I will use. They handled every detail from insurance companies, doctors, and bills. I highly recommend Richard and his colleges and have to my friends and family."
See All Client Reviews