Failure to Wear a Seat Belt Named as Top Cause of Spinal Injuries in Teenagers
July 23, 2021
In 2019, the Centers for Disease Control and Prevention (CDC) reported that 2,400 teenagers between 13 to 19 years old were killed in car accidents from not wearing a seat belt. There were 258,000 teenagers and young adults treated in emergency for various injuries related to car accidents. Spinal cord injuries were among the most common injuries among the victims. It is recommended that parents sit down and talk to their teenagers about the dangers of driving without a seat belt. When it comes to wearing a seat belt, it is not a matter of choice, it is a matter of safety and security.
According to CDC data, male drivers between 16 to 19 years old were the most at risk for suffering from spinal cord injuries. The death rate of males drivers was two times higher than the female drivers. This could be due to male drivers being known to drive faster and more recklessly. Additionally, a greater number of passengers contributed to the severity of the crashes. Passengers increase the risk of a crash because they can be distracting. It is also vital to note that the car accident risk increases per passenger.
What Should Teenage Drivers Know?
Teenagers should know that when a seat belt is not worn, they are at greater risk for severe injuries and even death. All teenagers must understand that a seat belt can be the difference between a driver having catastrophic injuries as opposed to minor ones when it comes to a car crash. All new motorists must realize that they do not have a lot of driving experience. When a teenager first receives their driver's license, they feel as if they know what they are doing and can handle the open road. Being a safe and experienced driver takes time and practice, but some accidents cannot be avoided, so it is vital to be alert and focused. Some safety tips for teenage drivers include:
Avoid nighttime and weekend driving. Nighttime and weekend driving can be dangerous for new motorists.
Avoid distractions. Always avoid distracted driving. Passengers, the radio, and a cellphone can be distracting. It is important to keep one's focus on the road.
Do not speed. Drivers should follow the speed limit. Motorists should also adjust their speed to weather conditions and road work.
Never drive while impaired. Do not consume alcohol and then drive.
Wear a seat belt. It is important to always wear a seat belt. In 2019, 43.1 percent of high school students did not wear seat belts when someone else was driving. In that same year, almost half of teenagers between 16 to 19 died in car accidents because they were not wearing seat belts.
What Causes Teen-Related Car Accidents?
Some factors that cause severe teen-related car accidents include:
Driver inexperience
Driving with teenage passengers
Nighttime driving
Distracted driving
What can Parents Do to Support Young Drivers?
It can be beneficial for both parents and their teenagers if they sit down and talk about boundaries and rules when it comes to driving. For new and young motorists, parents should instill ground rules when it comes to their teenagers driving alone. For example, parents should enforce the no electronic rule when their teenagers are driving. By avoiding all electronics, there is less of a risk for distractions or collisions. Parents should also recommend that the music in the car is not loud or even on at all. When it comes to passengers, parents should limit the amount of people allowed in the car at any given time.
How can Failure to Wear a Seat Belt Affect a Car Accident Case?
If a car accident case makes it way to the courtroom, the defendant and insurance companies will always want to pay as little as possible. In New Jersey, failure to wear a seat belt can cause the driver to be responsible for their own injuries. Under New Jersey's comparative negligence law, the driver's percentage of fault will be deducted from the total damage award. It is important to note that if a motorist is over 50 percent responsible for the accident, they are barred from recovery.
In most cases, the defense will state that the victim's injuries would not have occurred if they were wearing a seat belt at the time of the collision. However, one can argue that if the driver was wearing a seat belt, then some of the injuries would still have occurred. A composed list or medical report must demonstrate that a seat belt would not have prevented the injuries. This can be a difficult task, but an experienced lawyer can help.
It is important to note that not all states permit the seat belt defense because there are many flaws. There are two parts to this defense: comparative negligence and failure to mitigate damages. Under comparative negligence, a plaintiff's damage will be reduced by their percentage of fault. However, it must be proven that the failure to wear a seat belt did not contribute to the injuries. Failure to mitigate damages states that a plaintiff has a duty to mitigate their damages after an accident has occurred, which would not apply in this case.
Cherry Hill Catastrophic Injury Lawyers at DiTomaso Law Help Clients With Severe Spinal Cord Injuries
If you have a spinal cord injury that was caused by a car accident, it is imperative to speak to a lawyer about your legal options. The Cherry Hill catastrophic injury lawyers at DiTomaso Law can guide you in the right direction. Contact us online or call us at 856-414-0010 for a free consultation. Located in Philadelphia and Cherry Hill, New Jersey, we serve clients throughout southeastern Pennsylvania and South Jersey, including Mt. Holly, Camden County, and Vineland.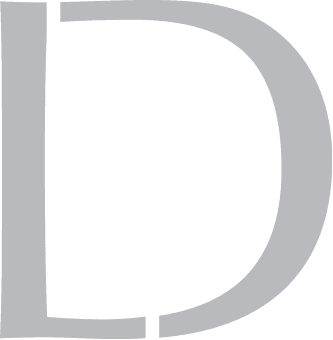 Get A 100% Free Case Evaluation
From A Top-Rated Personal Injury Attorney
$11.7M
Tractor-Trailer Accident
$1.5M
Drunk Driving Accident
$1.3M
Defective Machinery Accident
View All Case Results
"5 stars absolutely deserved here. If the need arises for legal representation again this is the only firm I will use. They handled every detail from insurance companies, doctors, and bills. I highly recommend Richard and his colleges and have to my friends and family."
See All Client Reviews