What Should I Do if I See a Snowplow While Driving?
January 25, 2022
You may see snowplows throughout the winter. They make the roads safer for countless drivers and passengers. However, you may feel intimidated if you are driving near a snowplow. When you are behind the wheel and sharing the road with a snowplow, it is important to take a few safety precautions. Your extra care will lower your risk of getting into a car accident with a snowplow or other nearby vehicles. Below are a few essential tips to follow when driving near a snowplow.
Give the Snowplow Plenty of Room to Operate
Take a look at the snowplow that is in front of you. You will notice right away that it has a lot of weight and bulk. Often, snowplows may be wider than a single lane of traffic. Their weight can range anywhere from 2,000 to 4,000 pounds.
This means that the snowplow in front of you is going to need a lot of room to maneuver and turn. You should stay about 10 car lengths or about 175 feet back from the snowplow. If you are uncertain how far that is, try to estimate the distance of a little more than the length of a football field.
Slow Down
You might be late for work or a scheduled appointment. Regardless, never let your impatience force you to rush, especially when driving behind a snowplow. The snowplow will maintain a low speed, and you should slow down as well, especially if conditions are poor.
One of the biggest mistakes that some drivers make is trying to force a snowplow to pull over. Tailgating a snowplow puts you and other motorists in danger. Even if you avoid a crash, your car might be damaged by flying salt, rocks, or ice that the snowplow stirs up on the road. It is never wise to speed, especially around a snowplow.
Never Try to Pass a Snowplow on a Tight Road or Curve
Although you can pass a snowplow safely under some conditions, you should never attempt to pass one when you cannot see oncoming traffic in the other lane. For instance, trying to pass a snowplow on a narrow curve would be an unsafe decision. Passing a snowplow on the right side is always a poor idea.
It is important to exercise caution and patience when you are sharing the road with a snowplow. You never know what the road looks like ahead of the snowplow. It might be icy, which could cause you to lose control of your vehicle.
Only Pass a Snowplow When it Is Clear
As long as you are sure that you will not put your vehicle, the snowplow operator, or other motorists in danger and that your maneuver is legal, you can safely pass a snowplow. Before you pass a snowplow, you will want to double-check to ensure the coast is clear before making a wide arc around the snowplow. It is wise to never pass a snowplow until the operator waves at you to signal that it is okay to do so.
Wait Until the Snowplow Finishes Your Street
It can be frustrating to shovel your driveway, get in your car, back up into the street, and then realize that a snowplow is headed in your direction. Before leaving your driveway, always check for signs that a snowplow is coming your way. That way, you can wait inside for the snowplow to safely clear the road.
It is important to wait until the snowplow clears at least one lane in your neighborhood. This way, you will be able to drive safely on a freshly plowed driving surface.
Do Not Assume That a Snowplow Operator Can See Your Car
Sometimes, you may encounter a snowplow operator who does not let you pass their vehicle. This may seem strange at first, but this is likely because they cannot see you. Like any vehicle, snowplows have blind zones. The operator cannot easily see your car, especially if you have not stayed at least 10 car lengths back. Give the operator a chance to see you, but you should never honk or act aggressively toward the driver.
Never Try to Pass a Snowplow at a Railroad Crossing
If a snowplow stops at a railroad crossing, you may wonder if it is a good time for you to pass by the vehicle. You should know that snowplows are required to make a full stop at all railroad crossings. You should stay behind the snowplow until it safely crosses.
Allow Snowplows to Have the Right-of-Way
During a storm, snowplows have the right-of-way. You should remember that sometimes snowplow operators work in teams. Always allow all the snowplows that are together to pass as a group. Do not try to cut off or pass between snowplows.
Teach New Motorists How to Safely Drive Behind Snowplows
If you have a new driver in your family, you should take time to teach them about how to safely drive near snowplows. New motorists likely do not know how to safely drive around snowplows due to their lack of experience. You should make sure to go over safety tips with them before they head out in winter conditions.
What Should I Do After an Accident With a Snowplow?
Even if you follow all of the rules of the road, you may end up in an accident with a snowplow. If you get into a collision with a snowplow, you should go through the same process that you would for any type of accident. You should follow these steps:
Call 911 to report the accident.
Make sure you and your passengers are unhurt. Only get out of your car if it is necessary and you feel that it is safe to do so.
Try to pull your car to a safe place unless it is so damaged that it cannot be moved.
Exchange vital information with the snowplow operator. Remember that the operator is likely an employee of a company or municipality, so you will want to gather all the insurance information of that entity.
You should get immediate medical care at the scene or go to an urgent care facility or your physician after the accident. You should always make sure you are uninjured, even if you believe that you are okay.
Consider talking with a car accident lawyer, especially if you have been injured. Getting compensation can be challenging in this situation, but a lawyer can protect your rights.
When you live in a state that gets sleet, freezing rain, and snow in the winter, you should know how to safely drive around snowplows. Driving safely in the winter will help you avoid a car accident and injuries.
Camden Car Accident Lawyers at DiTomaso Law Can Offer You Legal Assistance After a Collision With a Snowplow
If you have been injured in a collision with a snowplow due to their negligent actions, you may have legal options. Our Camden car accident lawyers at DiTomaso Law can help you after a winter-related collision. Call us at 856-414-0010 or contact us online to schedule a free consultation today. Located in Philadelphia and Cherry Hill, New Jersey, we serve clients throughout Southeastern Pennsylvania and South Jersey, including Mt. Holly, Camden County, and Vineland.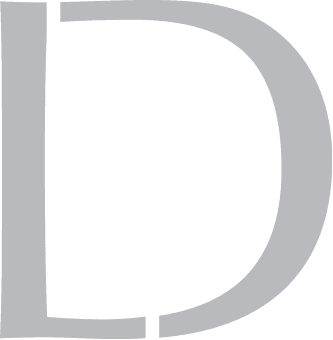 Get A 100% Free Case Evaluation
From A Top-Rated Personal Injury Attorney
$11.7M
Tractor-Trailer Accident
$1.5M
Drunk Driving Accident
$1.3M
Defective Machinery Accident
View All Case Results
"5 stars absolutely deserved here. If the need arises for legal representation again this is the only firm I will use. They handled every detail from insurance companies, doctors, and bills. I highly recommend Richard and his colleges and have to my friends and family."
See All Client Reviews