What Should I Do After I Slip and Fall on Snow or Ice?
January 07, 2021
Winter weather can cause a variety of hazards. Slick or icy conditions can lead to property damage, personal injury, trauma, and more. It is important to be aware of the risks, to take steps to prevent injury, and to be prepared with the knowledge of what to do after a snow and ice slip and fall accident. When thinking about the dangers of icy conditions and winter weather, most people think about car accidents and dangerous driving conditions. However, a vehicle does not need to be involved for a serious injury to occur. Walking can be a dangerous activity when the ground is covered in ice or snow.
Slick roads cause car accidents, and slippery walkways lead to falls. Slip and fall accidents cause many injuries during the winter months. Falls can lead to broken bones, cuts and scrapes, internal injuries, and even lifelong complications. Considering the seriousness of the risks involved, it is important to know the best steps to take to avoid injuries and what to do after a slip and fall accident.
Safety Tips for Ice and Snow
Being prepared is crucial when it comes to navigating winter weather. While slip and fall accidents can happen anywhere, following a few simple steps can help make the season a little safer. Some important safety tips include the following:
Wear appropriate footwear. Good traction is extremely important when traveling on slippery surfaces. High heels might not be the best bet, and slick bottom shoes could increase the likelihood of a fall.
Dress for the weather. In addition to shoes, it is always a good idea to think about all clothing in the winter. Dressing warm can make a big difference for comfort and safety, especially while outdoors.
Avoid unmaintained road and walkways. In general, city streets, public walkways, and businesses open to the public will have a certain amount of maintenance, like snow removal and ice melt. Walking on untreated areas can increase risks.
Exercise caution when carrying items. During the holiday season, people find themselves carrying large shopping bags and boxes as they come out of stores. Loading up too much while walking on slick or icy surfaces can be extremely hazardous.
Avoid distractions. Paying attention is one of the most important steps. Becoming distracted by phone calls, texts, or anything else can make risks even greater.
Stay connected. While it is important to avoid distraction, it is not a good idea to leave the phone at home. After a fall, it may be necessary to call for help, and a cellphone could be lifesaving.
What are Common Slip and Fall Injuries?
Slip and fall accidents primarily cause impact-related injuries, which occur when the victim hits the ground or another object. Depending on the situation, the person could encounter other hazards, such as falling onto sharp or otherwise dangerous objects. Regardless of the specifics of the slip and fall incident, it is extremely important to keep in mind that it is very easy to get hurt in slippery conditions, and falls can happen in an instant. Prevention is the most important safety tip, but understanding the possibilities is just as important. Common injuries include:
Broken bones
Cuts and scrapes
Muscle strain
Soft tissue injuries
Loss of consciousness
Slip and fall accidents can be frightening and can cause immediate pain and injuries. After a fall, some people may suffer lifelong effects. Long-term effects can include:
Chronic pain
Disability
Memory loss
Post-traumatic stress disorder (PTSD)
Inability to work and loss of income
New and increased medical bills
Steps to Take After a Snow and Ice Slip and Fall Accident
Falls of any kind can be very dangerous. When falling on ice or snow, it is important to do the following:
Assess injuries and additional hazards before getting up.
Contact emergency medical services if it is needed.
Considerer medical evaluation after the fall.
Review legal options for compensation.
After a fall, a victim will often try to quickly discard the accident and move on. The victim may feel embarrassed or that the accident was minor. This leads many victims to not seek medical attention, but it is important to always seek care after an accident. Medical review after a fall can help treat an injury and will provide documentation of the incident for possible legal action in a personal injury case.
Why Should I Hire a Lawyer After a Slip and Fall?
Legal counsel can be very helpful if a victim wants to gain compensation for injuries. This can help with the costs of medical bills and possibly even mental and emotional stress and pain and suffering. The decision to hire a lawyer is not to be taken lightly, but it is one of the most important decisions after a fall.
Many people ask about liability in a slip and fall case. There are several factors that influence liability, such as location, property ownership, and circumstances surrounding the fall itself. A qualified lawyer can help.
Camden Slip and Fall Accident Lawyers at DiTomaso Law Assist Clients After Snow and Ice Slip and Fall Accidents
If you have a winter-related slip and fall injury, contact one of our Camden slip and fall accident lawyers at DiTomaso Law. We understand that slip and fall accidents can cause serious injuries. For a free consultation, complete our online form or call us at 856-414-0010. Located in Philadelphia and Cherry Hill, New Jersey, we serve clients throughout southeastern Pennsylvania and South Jersey, including Mt. Holly, Camden County, and Vineland.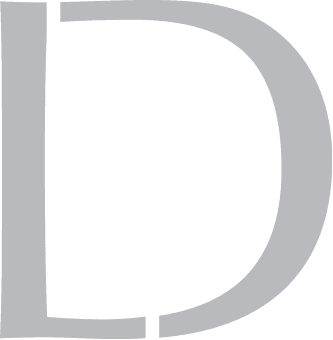 Get A 100% Free Case Evaluation
From A Top-Rated Personal Injury Attorney
$11.7M
Tractor-Trailer Accident
$1.5M
Drunk Driving Accident
$1.3M
Defective Machinery Accident
View All Case Results
"5 stars absolutely deserved here. If the need arises for legal representation again this is the only firm I will use. They handled every detail from insurance companies, doctors, and bills. I highly recommend Richard and his colleges and have to my friends and family."
See All Client Reviews