Who is Liable if I Slip and Fall on a Poorly Maintained Sidewalk?
August 05, 2020
Anyone can slip and fall on a sidewalk. Most of the time, these accidents are minor; however, some slip and fall accidents can lead to moderate or severe injuries. In serious situations, victims will want to find out their legal rights and options.
How Common is it to Slip and Fall on a Sidewalk?
Slip and fall accidents are common personal injury cases. Most travelers traverse sidewalks routinely, which increases their chances of taking tumbles.
Falling on a sidewalk may not be the property owner's fault, a pedestrian could be partially or fully negligent. However, in most situations, liability often falls on the owner of the sidewalk, who can be a private citizen or a business entity.
Who is at Risk of Slipping on a Sidewalk?
Anyone can fall on an uneven, cracked, or otherwise unsafe sidewalk. All types of pedestrians are at risk of hurting themselves, including walkers, runners, and bicyclists.
The older someone is, the more likely they will be in an accident due to mobility issues. Likewise, individuals who have trouble walking or use assisted mobility devices, like canes, have an increased likelihood of falling if a sidewalk has not been repaired or properly maintained.
What are Frequently Seen Types of Slip and Fall Injuries?
Slip and fall injuries can impact all parts of the body. The most serious types of slip and fall injuries are brain and head injuries. If a victim's head hits the sidewalk or another object during a fall, the victim could suffer a traumatic brain injury (TBI). A concussion is a common form of a TBI, and it can take months or even years to recover. Back injuries and neck damage can often be traced back to sidewalk slips.
Broken bones, such as broken ankles, hips, wrists, and arms, are also frequently reported after sidewalk falls. A broken bone can heal, but may leave a victim unable to work or pursue recreational activities for weeks or months. Broken bones can also necessitate further surgeries and physical therapy sessions.
Not surprisingly, bruises, nerve damage, strains and sprains, and cuts often accompany falling. These injuries can run the gamut from surface scratches to deep wounds that require stitches. Though usually not life-threatening, they can cause the need for expensive medical treatment.
Although rare, falling on a sidewalk could lead to death, depending upon how far the victim falls and how intensely the victim's head and body hits the pavement.
What Should a Victim Do After Falling on a Sidewalk?
After falling on a sidewalk, a victim should seek medical treatment as soon as possible. Sometimes, medical treatment at the scene is necessary, especially if emergency medical personnel are called.
In other situations, the victim can be transported to the nearest emergency room for evaluation. It is critical for anyone who slips and falls on an improperly maintained sidewalk to get this type of care immediately. Otherwise, it may be difficult to prove that injuries were sustained during the event.
Taking pictures and getting witness information after slipping on a sidewalk is vital. Having documentation after a slip and fall helps prove that the sidewalk was the cause of the accident. For instance, if a slippery, uneven sidewalk led to someone falling, the victim will need to gather evidence immediately. Otherwise, it may be impossible to prove that the sidewalk was poorly maintained.
Finally, a victim should inquire about filing an insurance claim against the person or company in charge of keeping the sidewalk free from hazards or obstacles.
How Soon Should Someone See an Attorney After Falling on a Sidewalk?
Visiting a personal injury attorney after a serious slip and fall on a sidewalk makes sense. In New Jersey, the statute of limitations to file a lawsuit after a slip and fall is two years from the time of the fall. Though two years can seem like a long time, it can pass by very quickly. Many people wait too long after slip and falls to speak with lawyers, which leaves them unable to potentially collect damages.
It should be noted that if the damage that happened during the sidewalk fall includes personal property, the statute of limitation extends to six years.
How Does a Lawyer Determine Fault in Slip and Fall Accident?
When someone visits an attorney to talk about opening a slip and fall case, the attorney will want to hear about everything that happened. The lawyer will need all evidence, such as photographs, police reports, and medical reports.
After looking over the documentation, the attorney will decide if moving forward with a personal injury case makes sense. If the case takes shape, the lawyer will figure out who to sue. Suing people and businesses is much easier than trying to sue government entities, although it may be possible to sue governments in some very specific circumstances.
What Kind of Damages are Recoverable After Slip and Fall Accidents?
Damages for anything related to the accident, such as the cost of medical bills, lost wages, and pain and suffering, can be recovered. Since New Jersey follows the rule of comparative negligence, any final award from the courts will be reduced by the percentage that the victim is at fault. For example, if a victim is found 10 percent at fault for the accident and $100,000 in damages are recovered, the recovery will be reduced by 10 percent.
Do All Personal Injury Slip and Fall Cases Head to Court?
Although the media often makes it appear as if practically all lawsuits end up in court, most lawyers would prefer to push for settlements. A settlement is an agreement between the parties that allows everyone to avoid going to court in return for an acceptable settlement sum. Of course, this does not mean that all parties that are sued will be willing to settle. A lawyer will determine the best option after a slip and fall accident happens.
Camden Slip and Fall Lawyers at DiTomaso Law Help Injured Clients Recover Damages After Slip and Falls
Poorly maintained sidewalks can lead to serious slip and fall accidents. After a slip and fall, it is important to speak to a knowledgeable lawyer about your legal options. Our Camden slip and fall lawyers at DiTomaso Law represent clients injured after falling on dangerous sidewalks. Complete our online form or call us at 856-414-0010 for a free consultation. Located in Philadelphia and Cherry Hill, New Jersey, we serve clients throughout southeastern Pennsylvania and South Jersey, including Mt. Holly, Camden County, and Vineland.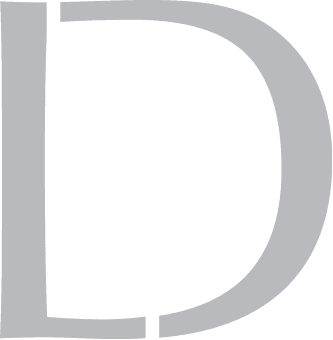 Get A 100% Free Case Evaluation
From A Top-Rated Personal Injury Attorney
$11.7M
Tractor-Trailer Accident
$1.5M
Drunk Driving Accident
$1.3M
Defective Machinery Accident
View All Case Results
"5 stars absolutely deserved here. If the need arises for legal representation again this is the only firm I will use. They handled every detail from insurance companies, doctors, and bills. I highly recommend Richard and his colleges and have to my friends and family."
See All Client Reviews