Who is Liable if I Slip and Fall Around a Swimming Pool?
July 13, 2020
On a hot, sunny day, people often flock to pools. Many people expect a pool day to be fun and relaxing, however, this can quickly change if a slip and fall accident occurs. Whether an elderly adult slips and breaks his or her bone or a child experiences a severe injury from falling, it is important for families to prepare for the worst.
Swimming pools are great places for families to enjoy the summer sun, however, pools can often be dangerous. This is due to many hazards, including slippery floors, diving boards, or uneven surfaces that could lead to tripping. These hazards could lead to severe injuries or even fatalities, which can place a financial and emotional burden on a family.
There are ways to prevent injuries, but not all injuries are unavoidable. This is why families should be prepared to take legal action when necessary. When an injury occurs at a swimming pool, the victim may be entitled to damages. These damages could help cover the expenses related to the injury, including medical bills and lost wages.
Why are Swimming Pools Hazardous?
Although pools are fun places to gather, they have their own share of hazards. These hazards include slippery floors, which could lead to a slip and fall injury. Slip and falls cause a variety of injuries, including broken bones, lacerations, and even head trauma. This is why it is important for pool owners to set mats down on slippery surfaces. Pool guests should also practice caution around a swimming pool by walking slowly around the pool.
Another hazard is the water itself. If a child who is unable to swim slips and falls into the pool it could lead to drowning. In fact, the Centers for Disease Control and Prevention found that 10 people drown each day in the United States; two of the 10 victims are children under the age of 14 years old. This is why it is crucial for an adult to monitor a child while at a swimming pool.
It is important to note that drowning can occur after the victim leaves the scene of the accident. When a person drowns within an hour of the accident, it is called dry drowning. Similarly, when a person drowns within 48 hours of the accident, it is called secondary drowning. Either can happen to an individual who has inhaled a lot of water. Ultimately, this could lead to further health issues, like brain damage, which is almost always permanent.
What Factors Determine Liability?
When a pool-related slip and fall leads to injury, the victim and his or her family may wonder who is liable. The answer to this question is dependent on a number of factors, like where the injury occurred, the nature of the injury, and if someone was negligent. For the best results, a victim should contact a lawyer to determine the value of his or her case.
Those who sustain an injury at a public pool can file a lawsuit against the pool's owner. This is because of premises liability, which places liability on the owner of a property for any damages that takes place. The owner is liable because he or she has a duty to ensure the safety of guests by repairing and maintaining the pool when necessary.
Victims who sustain injuries from a private pool can file a lawsuit against the pool's owner when the owner fails to notify them of any safety hazards. However, if a safety hazard is obvious, the owner is not responsible for notifying guests.
Pool owners must also make an effort to prevent children from entering pools because a pool may be considered an attractive nuisance, which places responsibility on pool owners to warn children of any hazards. If a property owner fails to do so, he or she could be held liable.
Victims need to prove that the pool owner breached his or her duty to keep the pool safe. Therefore, a victim must tie the injury to the pool owner's negligence. Similarly, the victim also must prove that the injury was directly caused by this negligence. After this, the victim should calculate his or her losses to determine the value of the case.
How Can I Prevent Pool-Related Injuries?
Injuries sustained from a swimming pool are often severe, so it is crucial that both owners and guests try to actively prevent injuries. One way to do this is to supervise all children. Children are more likely to run around a slippery pool, which could lead to a slip and fall. Supervision and warning children is the best way to prevent slip and fall injuries.
Similarly, owners should put physical barriers in place to prevent children from going in the pool without supervision. In the event that a child falls in a pool, learning CPR is an important skill. This could prevent a child from drowning and other negative health effects.
Slip and fall injuries are very frequent occurrences near swimming pools. Pool owners should place mats on slippery surfaces. This can help prevent individuals from slipping on wet surfaces. A sign indicating that a floor is wet may also help avoid people from slipping.
Finally, pool owners should keep safety equipment nearby the pool in case of an emergency. Safety equipment includes a flotation device, a pole, a rope, and a first aid kit. This equipment could help an individual who is drowning or experiencing a severe injury. If an accident does happen, it is advisable for the victim to seek immediate legal representation.
Camden Slip and Fall Lawyers at DiTomaso Law Advocate For Victims Injured in Pool-Related Slip and Falls
If you have an injury from a slip and fall accident that happened at a swimming pool, you need to contact one of our Camden slip and fall lawyers at DiTomaso Law. Our lawyers work diligently to obtain entitled damages for our injured clients. Contact us online or call us at 856-414-0010 for a free consultation. Located in Philadelphia and Cherry Hill, New Jersey, we proudly serve clients throughout southeastern Pennsylvania and South Jersey, including Mt. Holly, Camden County, and Vineland.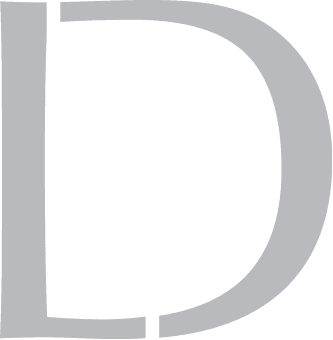 Get A 100% Free Case Evaluation
From A Top-Rated Personal Injury Attorney
$11.7M
Tractor-Trailer Accident
$1.5M
Drunk Driving Accident
$1.3M
Defective Machinery Accident
View All Case Results
"5 stars absolutely deserved here. If the need arises for legal representation again this is the only firm I will use. They handled every detail from insurance companies, doctors, and bills. I highly recommend Richard and his colleges and have to my friends and family."
See All Client Reviews