What are My Options After I Slip and Fall at a Casino?
September 24, 2020
A night at a casino is supposed to be a fun event; however, what if a casino trip is cut short by a slip and fall accident? Instead of enjoying the night, a victim might be worried about medical bills, lost wages, and a long recovery. If a person slips and falls at a casino, there are legal options available, depending on the accident.
What Leads to Slip and Falls at Casinos?
Slip and falls happen frequently and for many different reasons. Common causes of slip and fall accidents at casinos include:
Wet and slippery floors: Spilled drinks and food, ice, snow, and rain can cause slip and fall accidents.
Uneven flooring: New casinos could have tile that was installed improperly, whereas older casinos may have flooring that is chipped and uneven.
Inadequate lighting: Poor lighting on stairs can cause patrons to miss steps and fall.
Frayed or loose rugs: A rug that moves easily can cause a slip and fall.
Lack of proper signage: Signs should be posted to alert patrons of floors that have been cleaned and may still be wet. All hazards should be reported to management.
Missing handrails: Many patrons depend on handrails for support. Missing handrails can cause someone to fall.
Parking lot conditions: Inadequate lighting, potholes, and snow and ice can all lead to slip and fall accidents.
What are Common Slip and Fall Accident Injuries?
Injuries from slip and falls can range from mild to quite serious, depending on the circumstances of the accident. Mild injuries include cuts and bruises, strains and sprains, and soft tissue injuries. More serious injuries are broken bones, neck injuries, and brain and head injuries.
Slip and fall injuries can be devastating and severely affect a person's quality of life and ability to earn a living. Even strains and sprains can lead to life altering medical problems, like chronic pain. Seemingly minor injuries should always be checked out by a medical professional.
Is the Casino Liable for My Injuries?
Casinos have building codes and regulations that they must follow to be allowed to operate. It takes time, money, and resources to operate a well-run casino. While many casino owners keep up their properties, there are always some that try to cut corners on maintenance to save money and maximize profits. Under premises liability law, a victim may be eligible for compensation for injuries if they can prove the owner of the building is negligent.
One complication may be if the area where the person fell is within the general premises but operated by another business entity, such as a retail store or restaurant. In that case, the responsible party may not be the casino itself. If the casino is on Native American territory, then a claim cannot be made through an outside court, it must be filed according to the local Tribal Council rules where the casino is located.
The owner of the premises must have known about the safety hazards that caused the slip and fall accident and failed to remove them within a reasonable amount of time. The premises should be inspected regularly for conditions that could cause harm to patrons, and any hazards should be removed. If known safety hazards cannot be removed, they must be clearly marked so that patrons can take care to avoid them. To prove negligence in a slip and fall case, a victim must show that the owner knew about the hazard and did nothing to remedy the situation.
What Should I Do After I Slip and Fall?
The actions one takes after a slip and fall can greatly help a case. If it is possible, a victim should document as much evidence as possible. Some important evidence that should be recorded includes:
Photographs and videos: Take photographs and videos of the accident scene, including the conditions of the site where the accident occurred.
Witness accounts: Ask witnesses about their perspectives, record what they saw, their names, and contact information.
Personal account: A victim should make their own notes about what happened, and document anything that was said by casino employees.
Medical reports: A victim should see a medical professional as soon as possible after the accident to evaluate any injuries, even if they feel fine. Many injuries, including concussions, do not present immediate symptoms. A victim must tell the doctor that they are there because of a slip and fall accident at a casino. It is also important to keep all medical records.
Can I Pursue a Legal Case After a Slip and Fall?
Many casino slip and fall accidents are preventable. If negligence caused the slip and fall accident, there are many ways to prove it. Maintenance records can be obtained and examined. Video surveillance tapes can show if regular inspections were performed at the premises.
An experienced lawyer can evaluate the circumstances of the accident and build a strong case for compensation. In order for a victim to pursue a suit, they should contact a lawyer right away.
Camden Slip and Fall Lawyers at DiTomaso Law Fight for Victims Injured in Casino Slip and Fall Accidents
Casinos are full of slip and fall hazards. If you were injured in a slip and fall accident at a casino, you may be eligible for compensation. Our experienced Camden slip and fall lawyers at DiTomaso Law will review your case and determine the best course of action. Call us at 856-414-0010 or complete our online form for a free consultation today. Located in Philadelphia and Cherry Hill, New Jersey, we serve clients throughout southeastern Pennsylvania and South Jersey, including Mt. Holly, Camden County, and Vineland.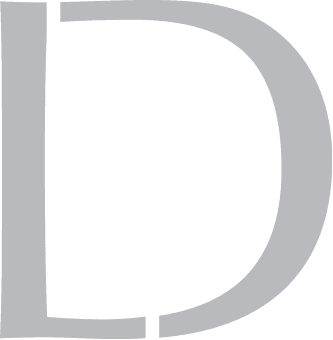 Get A 100% Free Case Evaluation
From A Top-Rated Personal Injury Attorney
$11.7M
Tractor-Trailer Accident
$1.5M
Drunk Driving Accident
$1.3M
Defective Machinery Accident
View All Case Results
"5 stars absolutely deserved here. If the need arises for legal representation again this is the only firm I will use. They handled every detail from insurance companies, doctors, and bills. I highly recommend Richard and his colleges and have to my friends and family."
See All Client Reviews