How Can Slip and Fall Accidents at Schools be Prevented?
October 12, 2020
Slip and fall accidents can happen anywhere, including schools. Many schools have large campuses with myriad hallways, classrooms, sports facilities, and auditoriums. Slip and fall accidents can cause many different types of injuries, and some of them can have serious long-term effects. Preventing slip and fall accidents is paramount to keeping students, teachers, and visitors safe.
A good school safety program starts with establishing safety protocols to minimize the risk of slip and fall accidents. All school staff should be educated about potential hazards and how to eliminate or minimize them. With everyone on board, unnecessary accidents at schools can be reduced or prevented.
What are Common Causes of Slip and Fall Accidents in Schools?
Slip and fall accidents have many causes and can happen both indoors and outdoors. The main problems indoors include moisture, spills, torn carpets, broken stairs or railings, objects in pathways, extension cord bundles, and incorrect use of stepladders. To remedy these issues, it is important to do the following:
Keep entryways clear of moisture and dirt.
Use carpets that are at least six feet long during inclement weather to ensure that shoes and boots are drier in the hallways.
Fix torn carpets immediately or tape them down.
Establish communication procedures so that janitorial staff are aware of and take care of spills directly after they happen. Ensure that staff are equipped with enough cleaning supplies and barricades to keep students and teachers away from hazardous areas.
Repair steps, treads, and railings, or mark them clearly as hazards if they cannot be fixed immediately.
Establish classroom protocols for storage of supplies, coats, and backpacks so that pathways remain clear of obstacles.
Electrical cords should be bundled out of traffic areas.
Regular inspections of indoor premises should be made to identify hazards, and they should be eliminated.
Educate teachers about the correct way to retrieve items stored at heights. Never use a chair as a stepladder, and always check that a ladder is in locked position before mounting it.
How Can Outdoor Hazards be Mitigated?
Outdoor slip and fall hazards range from rough or uneven sidewalks and cracks in pavement, snow and ice, potholes in parking lots, to inadequate lighting. Preventive measures against outdoor slip and falls include:
Regular maintenance of sidewalks and walkways to prevent cracks from starting and spreading.
Marking any uneven surfaces or cracks waiting for repair with bright spray paint to ensure visibility.
Timely removal of snow and ice by custodial staff along with a regular schedule for spreading of sand or salt on icy surfaces.
Marking potholes with cones until they can be repaired.
Regular inspection of outdoor lighting for broken or missing bulbs.
What if I am Injured in a Slip and Fall Accident at School?
Injuries from a slip and fall in a school may be compensable if the school was negligent in preventing the accident. In legal terms, to prove negligence, one must show that there was a hazard on the premises and that the school was responsible for removing the hazard but failed to do so in a timely manner. In a negligence case, the court will consider whether the property owner took reasonable care to maintain the property where the accident occurred and if they were aware of the hazards.
Another factor to consider in a slip and fall accident is the location. It makes a difference if the school is a public or private entity. Different standards apply for commercial, private, and government property. The first step in any premises liability claim is determining who is the owner of the property.
If a slip and fall accident occurs at a school that is privately run, the school is liable for injuries resulting from the accident. However, at a public school that is run by the local government, the claim will be against the government. Government claims have more restrictions, and the statute of limitations for filing a claim is limited to 90 days from the accident as opposed to two years for a private property. In either case, once the statute of limitations has run out, it is not possible to file a lawsuit to recover damages for any injuries.
What Must I Prove in a Premises Liability Case?
To win a premises liability case against a school, it must be shown that the school district is the owner or occupant of the property and did not maintain the premises. It must be proven that the plaintiff was injured on the property and that the school's negligent actions caused the plaintiff harm.
What Kind of Damages are Available for Slip and Fall Accidents?
Anyone seriously injured in a slip and fall accident that resulted from negligence can pursue a premises liability lawsuit that may result in some or all of the following damages being awarded:
Medical expenses, present and future
Wages and benefits, present and future
Pain and suffering
Emotional distress
A successful claim depends upon collected evidence. Photographs of the accident scene, videos, eyewitness accounts, contact information, and police and medical records will all be needed to support a case.
An experienced lawyer can evaluate the details of the accident, determine who is liable, and ensure that a claim is filed within the statute of limitations. A dedicated lawyer will examine all the legal options available and build a strong case for recovering damages.
Camden Slip and Fall Lawyers at DiTomaso Law Advocate for Students Injured in Slip and Fall Accidents
If you or someone you love was injured in a slip and fall accident at a school, contact our skilled Camden slip and fall lawyers at DiTomaso Law right away. Our respected legal team will investigate your accident and fight to recover compensation for your injuries. For a free consultation, complete our online form or call us at 856-414-0010. Located in Philadelphia and Cherry Hill, New Jersey, we serve clients throughout southeastern Pennsylvania and South Jersey, including Mt. Holly, Camden County, and Vineland.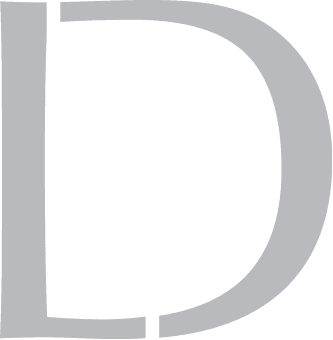 Get A 100% Free Case Evaluation
From A Top-Rated Personal Injury Attorney
$11.7M
Tractor-Trailer Accident
$1.5M
Drunk Driving Accident
$1.3M
Defective Machinery Accident
View All Case Results
"5 stars absolutely deserved here. If the need arises for legal representation again this is the only firm I will use. They handled every detail from insurance companies, doctors, and bills. I highly recommend Richard and his colleges and have to my friends and family."
See All Client Reviews