Slip and Fall Accidents During Holiday Shopping
December 22, 2020
The holiday season is often a hectic time in a mall or store because of the many shoppers. Store owners may have a difficult time maintaining their stores due to the increase in traffic. Congested stores and parking lots lead to various hazards, which could cause slip and fall accidents. If a victim has a slip and fall injury, they often face emotional and financial losses as a result of the injury. An injury may lead to high medical bills and lost wages from missing work. Ultimately, the victim should contact a lawyer to help them secure and maximize their entitled compensation after a serious slip and fall accident.
What is the Responsibility of a Property Owner?
After a victim is in a slip and fall accident, they can file a personal injury claim. Under premises liability law, a property owner must maintain their premises. If someone is injured on another person's property, the property owner may be held responsible.
There are many dangerous hazards, including torn carpeting, changes in flooring, poor lighting, narrow stairs, or wet floors, that can cause slip and fall accidents. In addition, a slip and fall case might arise when someone slips or falls outdoors because of rain, ice, snow, or a hidden hazard, such as a pothole in the ground.
Can a Store Owner be Liable for a Slip and Fall Injury?
A store owner has a legal responsibility to have a hazard-free premises to avoid harming their visitors. In fact, if a victim is injured, the store owner can be held legally responsible for the unsafe conditions. The store owner may be liable if they created a hazard, such as using an exceptionally slippery wax to clean the floors, leading to a visitor's injury.
The owner could also be held liable if they knew of the hazard and failed to take steps to remedy the unsafe situation, even if they did not create the hazard. For instance, if one customer spills a drink in an aisle and someone injures their back after slipping, the store may be liable for the injury. In this case, the injured person will have to show some evidence that the store knew or should have reasonably known of the dangerous condition. There must be evidence of negligence as well. The store owner must have failed to clean up the spill in a timely manner. The injured party may also demonstrate that the store knew that spilled products were common but failed to have a system in place for monitoring and cleaning up such spills.
In addition, the injured customer will likely have to show that they were not responsible for the accident. For instance, a customer may not recover damages if they tripped over a clear, large display. A customer is required to exercise reasonable caution to protect themselves. The key question to ask is whether a reasonably careful customer would have noticed and avoided an unsafe condition.
Proving Fault in a Slip and Fall Case
There is no precise way to determine whether someone else is legally responsible for a slip and fall injury. Each case depends on whether the property owner acted carefully so that slipping or tripping was not likely to happen and whether the victim was careless in avoiding the condition.
In most cases, a person injured in a slip and fall on someone else's property must prove that the cause of the accident was caused by a dangerous condition and that the owner knew of the hazard. A dangerous condition must present an unreasonable risk to a person on the property, and it must have been a condition that the injured party could not have anticipated. The latter requirement implies that people must be aware of and avoid obvious dangers.
In order to establish that a property owner or possessor knew of a dangerous condition, the following must be proven:
The property owner created the condition.
The property owner knew the condition existed and negligently failed to correct it.
The condition existed for an unreasonable amount of time. The property owner should have discovered and corrected it prior to the slip and fall incident.
What Should I Do After a Slip and Fall Accident?
Even though most slip and fall accidents are minor, it is still important to seek medical attention. A slip and fall injury can be serious, and symptoms might not appear right away. If it is possible, a victim should collect evidence at the scene to prove negligence. For example, photographs of a spilled drink or camera footage could be helpful.
After one seeks medical care, they should speak to a lawyer about the slip and fall incident. A lawyer will evaluate the case and determine the best course of action. If a store owner or worker failed to clean up a hazard during the holiday season, a victim should contact a lawyer as soon as possible.
Camden County Slip and Fall Lawyers at DiTomaso Law Help Clients After Holiday Slip and Fall Accidents
If you have a severe slip and fall injury, one of our qualified Camden County slip and fall lawyers at DiTomaso Law can help you obtain compensation. Contact us online or call us at 856-414-0010 for a free consultation today. Located in Philadelphia and Cherry Hill, New Jersey, we serve clients throughout southeastern Pennsylvania and South Jersey, including Mt. Holly, Camden County, and Vineland.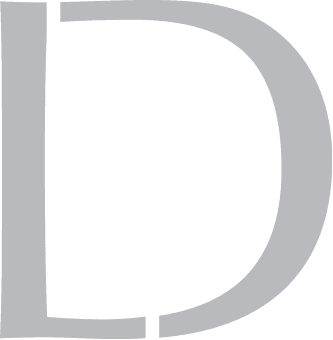 Get A 100% Free Case Evaluation
From A Top-Rated Personal Injury Attorney
$11.7M
Tractor-Trailer Accident
$1.5M
Drunk Driving Accident
$1.3M
Defective Machinery Accident
View All Case Results
"5 stars absolutely deserved here. If the need arises for legal representation again this is the only firm I will use. They handled every detail from insurance companies, doctors, and bills. I highly recommend Richard and his colleges and have to my friends and family."
See All Client Reviews