What are My Options After a Slip and Fall Accident at a Vacation Rental?
February 23, 2021
Vacation rentals are popular amongst travelers looking for cheaper and more convenient places to stay. Although a vacation rental is a great option, a traveler may become concerned if they are injured while staying at the rental, such as injuries resulting from a slip and fall accident. Slip and fall injuries are often expensive and require medical treatment.
When it comes to premises liability, a slip and fall victim may feel confused about their options. However, a victim does have legal options after a slip and fall at a vacation rental. A victim should contact a lawyer to understand their available legal choices.
What Causes Slip and Fall Accidents?
When a person slips and falls, it can lead to minor or catastrophic injuries. A person with a slip and fall injury should contact a doctor immediately following the fall.
Common causes of slip and fall accidents include:
Wet or uneven floors
Cords that lie across a walkway
Floors that transition from one material to another
Items blocking a walkway
Stairs without handrails
Inadequate lighting
These hazards can ultimately lead to a victim's injuries. Common slip and fall injuries include:
Broken bones
Hip fractures
Soft tissue injuries
Brain injuries
Cuts
Sprained muscles
Back and spinal cord injuries
Shoulder and neck injuries
A victim facing injuries from a slip and fall is encouraged to contact a lawyer to explore their legal options.
Is the Property Owner of the Vacation Rental Liable for Slip and Fall Injuries?
Victims should note that all property owners have a duty of care to their guests and need to either fix or notify guests of potential safety hazards. Due to high turnover rates, many property owners rent out their homes and fail to keep up with maintenance. This means that guests are more at risk for injuries. Property owners who fail to fulfill their duty of care to their guests are liable for any injuries that occur while on the property.
Victims should note that certain factors are considered in a premises liability case against an individual renting out their home. One factor that courts consider is the nature of the incident. For instance, the vacation homeowner is not considered liable if the guest caused the safety hazard. They may also avoid liability if the owner could not have reasonably been aware of the safety hazard that led to the accident. However, if the homeowner should have reasonably been aware of the hazard, they can be held liable for the victim's injuries.
Although premises liability laws protect victims in the United States, this might not be the case in other countries or locations. Vacation home rentals are available in many different locations. Due to the wide variety of locations, the laws may differ from case to case. Therefore, it is important that a victim consults a lawyer.
What Should I Do After a Slip and Fall Accident at a Vacation Rental?
After the slip and fall accident, the victim should seek medical attention to ensure that they are not facing any serious injuries. The victim should also record the incident as much as possible in order to help them prevail in their premises liability case. To do this, the victim should notify the property owner of the incident, take photographs of the scene, write down important details related to the accident, and get contact information from any witnesses.
Also, a victim should contact a qualified lawyer to handle their slip and fall case. A lawyer can help advocate for a victim to obtain their entitled compensation for the expenses related to a slip and fall injury that was caused by the negligence of the property owner. A lawyer can help collect evidence, determine the total amount of related expenses, and can help fight for a fair settlement offer. They can also hold guilty parties accountable for their actions or inactions.
The total settlement offer a victim can expect is dependent on a few factors. These factors include the nature of the fall, the severity of the injury, and the total expenses that resulted from the accident. A victim who suffers from a more serious injury will likely get a higher total payout than someone who has a mild injury. Victims who pay more in expenses will also receive a higher settlement offer in order to cover these costs. A qualified lawyer can help a victim determine their total expenses and advocate for a fair settlement offer.
Camden Slip and Fall Accident Lawyers at DiTomaso Law Help Victims Understand Their Rights After Falls
If you are suffering from a slip and fall injury that resulted from the negligence of a property owner, contact a Camden slip and fall accident lawyer at DiTomaso Law. Slip and fall cases can be completed, especially when vacation rentals are involved. Contact us online or call us at 856-414-0010 for a free consultation today. We have offices in Philadelphia and Cherry Hill, New Jersey, and we proudly assist clients throughout southeastern Pennsylvania and South Jersey, including Mt. Holly, Camden County, and Vineland.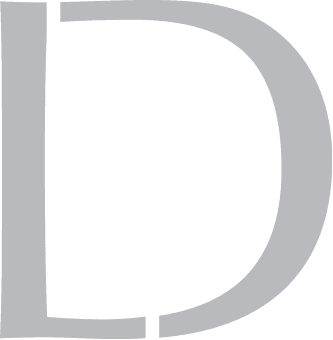 Get A 100% Free Case Evaluation
From A Top-Rated Personal Injury Attorney
$11.7M
Tractor-Trailer Accident
$1.5M
Drunk Driving Accident
$1.3M
Defective Machinery Accident
View All Case Results
"5 stars absolutely deserved here. If the need arises for legal representation again this is the only firm I will use. They handled every detail from insurance companies, doctors, and bills. I highly recommend Richard and his colleges and have to my friends and family."
See All Client Reviews