Experiencing Slip and Falls While Shopping
September 19, 2018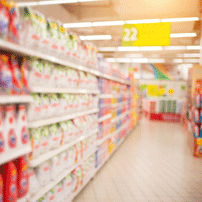 Nothing ruins a shopping outing quite like a slip and fall on the store's premises. Such accidents can cause not only serious injury, but time off from work, medical bills, and considerable inconvenience. Whether or not you can sue a store owner or tenant depends on whether these entities were negligent and allowed an unsafe condition to exist.
Slip and fall accidents may result from cracked or uneven flooring, wet floors, torn carpeting, and other factors, making walking treacherous. However, sometimes people just trip on their own, and if that happens, it is not the fault of the store owner or tenant.
What to Do After a Slip and Fall Accident
If you are on the floor and in pain, the last thing you are probably thinking about is the floor's condition. However, it is important to record the condition of the floor, if possible. If a companion is with you, ask them to record the scene. If you are alone and can manage to do so, use your phone to take a video. If the floor is wet, greasy, newly waxed, or has any sort of debris on it, that may prove negligence on the part of the store.
Floor Warnings
Slippery floor conditions are not always avoidable for the store owner. Floors do get wet and they are waxed to maintain shine, but store owners should either put up warning signs about the floor's current state or rope off the area so that customers cannot step where it is slippery while shopping. The store owner may still be held liable, but negligence is harder to prove when warnings have been put up. On the other hand, if there is no warning and work was recently done on the floor, that is often negligence on the part of the store owner or tenant.
Comparative Negligence
The store owner may claim that the person who fell bears a certain amount of responsibility for their fall, a concept known as comparative negligence. For example, if the slippery area had warning signs or was cordoned off, a reasonable person might know not to step in that area. If the person slipped and fell because they were distracted by their phone, they may bear some responsibility because they were not paying attention to where they were walking. However, if the person was not considered responsible for more than 50 percent of the situation leading to the fall, they may still receive damages, reduced by the percentage to which they are liable. Under New Jersey's statute of limitations, such cases must be filed within two years of the incident.
Property Damage in a Slip and Fall
Sometimes, a person may get up from a fall and they are just fine, but the impact has broken something they were wearing or carrying, such as an expensive watch or a laptop. In New Jersey, the statute of limitations for filing a property damage lawsuit resulting from a slip and fall is six years.
Cherry Hill Slip and Fall Lawyers at DiTomaso Law Help Victims Receive the Compensation They Deserve
If you or a loved one has been injured from a slip and fall while shopping, you need the services of the experienced Cherry Hill slip and fall lawyers at DiTomaso Law. To schedule your free confidential consultation, call us today at 856-414-0010 or contact us online. With locations in Cherry Hill, New Jersey and Philadelphia, we proudly serve clients from the surrounding areas.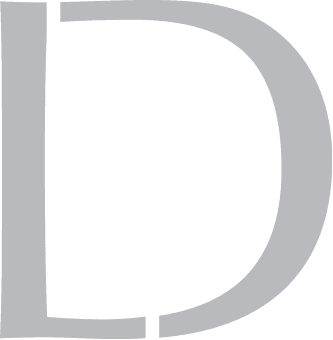 Get A 100% Free Case Evaluation
From A Top-Rated Personal Injury Attorney
$11.7M
Tractor-Trailer Accident
$1.5M
Drunk Driving Accident
$1.3M
Defective Machinery Accident
View All Case Results
"5 stars absolutely deserved here. If the need arises for legal representation again this is the only firm I will use. They handled every detail from insurance companies, doctors, and bills. I highly recommend Richard and his colleges and have to my friends and family."
See All Client Reviews