What Happens if I Slip and Fall in a Store?
August 04, 2021
Stores that are open to the public have a responsibility to present safe, secure places for people to shop. This includes removing any slip and fall accident hazards, as well as maintaining an uncluttered, well-sanitized environment where problems are addressed promptly. However, many stores fall short of their duty, including large retail companies and smaller mom-and-pop local shops. As a result, shoppers may trip or fall. In many cases, these incidents can lead to catastrophic injuries. Even accidents that seem minimal may end up being costly for victims.
What are Common Causes of Slip and Fall Accidents?
Every store-related slip or fall accident will be unique, however, many cases share common factors. Listed below are common causes of shop-related slip and fall accidents.
Wet floors: Any type of wet floor surface can become slick and dangerous. A floor can become damp when shoppers track in water, snow, and slush on their shoes. Leaking roofs and dripping air conditioning units can also cause wet floors.
Obstructed paths: Shoppers should not have to navigate cords, wires, or other obstacles while walking around a store. Any type of obstruction, from a small pile of boxes to an abandoned shopping cart, can be a tripping risk.
Poor lighting: When customers cannot see clearly, they may end up losing their footing or falling over objects. This is especially true on stairways.
Damaged or older flooring: A ripped up carpet or loose tile can end up being hazardous for shoppers. All flooring needs to be maintained.
Uneven walking surfaces: Not all trips and falls happen inside stores. Some happen outside due to uneven or ignored walking surfaces. Stores have a responsibility to keep their sidewalks, parking lots, and related surfaces free from tripping and slipping hazards.
What are Typical Slip and Fall Injuries?
Every slip and fall incident is different, which means that victims will experience varying injuries. However, some of the most reported slip and fall injuries include:
Broken bones: It is only natural for victims who are falling to try to brace themselves. This can lead to broken bones, such as broken wrists and elbows. Some slip and fall victims may break a hip or ankle.
Head injuries: Losing footing can cause someone to fall backwards. In some cases, this can lead to a head injury.
Sprains: Ankle, wrist, shoulder, and other sprains and strains are common occurrences in slip and fall accidents. Normally, these injuries will need mild medical attention. In extreme cases, victims may require extensive physical therapy sessions.
Bruises and cuts: When a fall happens, a victim may end up with multiple bruises anywhere on the body.
After a slip and fall accident, a victim may feel ashamed, embarrassed, or shocked. Some victims avoid getting any kind of medical treatment because they just want to put the experience behind them. However, not getting medical treatment can be problematic.
Ignoring early signs of a concussion can lead to serious long-term problems, like memory issues or migraines. Additionally, not getting seen by a medical professional can make getting compensation from a store's insurance carrier more difficult. The insurance provider may argue that because the victim did not seek immediate care, they were not hurt during the slip and fall accident. Anyone shopping in a store who gets injured should at least make an appointment with a primary care provider to be examined.
Who is Responsible for a Shop-Related Slip and Fall Accident?
Stores are required to carry insurance to help cover accidents, like slip and fall incidents. However, not all stores are responsible for slips and falls. Victims must prove that the slip or fall happened because of the store's negligence. Otherwise, the insurance carrier will not agree to pay damages. For example, suppose a store shopper slips on a slick surface because an employee forgot to put out a wet floor sign. This would be the store's fault because the store failed to notify the shopper of an impending obstacle. In other words, the store's employee had knowledge that there was a wet floor and someone could slip on it.
On the other hand, if a shopper is concentrating on sending a text and hits a store display, the shopper will probably have difficulty blaming the fall on the store because the store could not foresee the shopper's behavior. Not all slipping, tripping, and falling accidents are clear, but working with a lawyer can be helpful.
Why Should I Call a Lawyer After a Store-Related Slip and Fall Accident?
It can be difficult to know whether or not to call a lawyer, however, waiting too long to seek legal advice can put a victim in a bad position because they may miss important deadlines. It is a good idea to get a lawyer's opinion before accepting a settlement offer as well. Insurance carriers frequently offer settlements that may sound generous but will not cover the extensive costs related to the slip and fall incidence.
Camden Slip and Fall Lawyer at DiTomaso Law Provide Legal Guidance to Shoppers Injured in Slip and Falls
There are many hazards in stores, and every property owner owes a duty of care to customers. If you were injured in a slip and fall accident while at a store, speak to a Camden slip and fall lawyer at DiTomaso Law. Call us at 856-414-0010 or contact us online for a free consultation. Located in Philadelphia and Cherry Hill, New Jersey, we serve clients throughout southeastern Pennsylvania and South Jersey, including Mt. Holly, Camden County, and Vineland.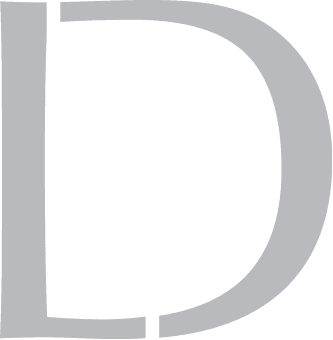 Get A 100% Free Case Evaluation
From A Top-Rated Personal Injury Attorney
$11.7M
Tractor-Trailer Accident
$1.5M
Drunk Driving Accident
$1.3M
Defective Machinery Accident
View All Case Results
"5 stars absolutely deserved here. If the need arises for legal representation again this is the only firm I will use. They handled every detail from insurance companies, doctors, and bills. I highly recommend Richard and his colleges and have to my friends and family."
See All Client Reviews