What Are Common Slip and Fall Hazards in Hospitals?
February 16, 2022
People go to hospitals when they have an illness or injury that they cannot heal on their own. Although they are places of healing, hospitals can also be dangerous, with significant opportunities for slip and fall accidents. In the United States, slip and fall accidents account for 15 percent of all accidental deaths, second only to car accidents, according to the Centers for Disease Control and Prevention (CDC).
Hospitals busy, bustling environments, with people and equipment on the move throughout the facilities at any given time. Slip and fall accidents are common in hospital settings for a myriad of reasons.
Slippery Floors
In hospitals, floors can become wet, slippery, and dangerous for various reasons, most commonly because of water, grease, or spilled food. Floors in restrooms can become wet from overflowing fixtures, dripping soap, and splashes. Continually wet floors and other surfaces can also produce bacteria, mold, and fungi that can lead to infection and allergic reactions.
Lack of Signage
No signage of slippery floors, areas under construction, trip hazards, or of restricted areas can also lead to accidents. Signs may include placards, safety cones, and barrier devices, such as rope, chain, or caution tape.
Floor Coverings
Mats and runners that are poorly placed, bunched up, not secured to the floor, or loose can create significant trip hazards. Wet floor coverings, such as mats near doors that collect rain or snow as people travel in and out of the building, can also be extremely slippery.
Stairs
Falling on stairs, especially stairs that are steep or shallow, can result in catastrophic injuries. Stair railings are designed to prevent falls and minimize how far one falls if they are holding onto the railing, however, they can cause serious injuries to the upper body and head. Legs and arms can suffer significant breaks and dislocations if they become entangled in the railing during the fall.
Obstructions and Clutter
Portable equipment in hospitals, passageways, aisles, rooms, and in other public areas can become cluttered, presenting numerous obstacles to navigate around. All of this clutter can lead to a slip and fall accident.
Uneven Walking Surfaces
Walking surfaces that are broken, cracked, buckled, warped, or damaged in any way create significant trip hazards. This can include sidewalks, parking lots, indoor passageways, stairs, and other walking areas in the hospital. Unexpected floor level changes can also cause falls.
Poor and Inadequate Lighting
The risk of a slip and fall accident greatly increases in areas with low or no lighting. Dim lighting makes it difficult for people to see obstacles in their path or even the path itself.
Electrical Cords, Wires, and Tubing
Hospitals contain cords, wires, and tubing for the medical equipment, computer systems, lab systems, life-support equipment, and more. Unsecured wires, tubes, or cords can easily become slip and fall hazards, especially if they cross pathways.
Restrooms and Food Service Areas
Restrooms and areas where food is prepared and served are high-risk areas of the hospital for slip and fall accidents. Any area where food, beverages, water, or soap can spill or drip onto the floor are prone to accidents. The areas include kitchens, buffet lines, cafeterias, and restrooms, and equipment areas, such as freezers, ice machines, drinking fountains, dishwashers, sinks, and toilets.
Sidewalks, Pathways, and Parking Lots
A significant number of people travel in and out of hospitals each day. Poorly maintained parking lots, sidewalks, pathways, and handicapped ramps are dangerous. Uneven, cracked, and broken surfaces cause trip hazards, and dangerous slip accidents occur when these areas are wet or have not been cleared of snow and ice.
What Types of Injuries Are Caused in Slip and Fall Accidents?
Depending on where and how the accident happened, slip and fall accidents cause injuries that range from minor to severe. Some of the more common injuries include:
Broken, cracked, or fractured bones.
Lacerations, punctures, crushing, or pinching of hands and fingers.
Internal bleeding
Soft tissue injuries.
What Should I Do if I Have a Slip and Fall Accident at the Hospital?
Some slip and fall accidents result in long-term medical care, financial strain, and lost income. Regardless of the extent of your injuries, if you have a slip and fall accident in a hospital or medical facility, it is important to do as much of the following as possible:
Report the slip and fall accident as soon as possible. Ask any nearby hospital staff to contact the director or shift manager to report the incident. You should not move if you believe you are injured. The accident will need to be documented in a report and submitted to the hospital's legal team and insurance carriers. Typically, reports are required to be submitted within 24 hours of the accident. Be specific and detailed about how the accident occurred, what caused it, and the extent of your injuries. Review the report and request a copy once it has been written up and filed.
Seek medical care right away. Regardless of the severity of the injury, seek evaluation from a medical professional within the first two days. Some severe injuries do not present immediately, such as head trauma and organ damage, which can be life-threatening if left untreated. A medical evaluation is also crucial information should you decide to file a personal injury claim against the hospital. Injury claims with no accompanying medical documentation are often denied.
Document everything you can. Take photographs or videos of the scene, your injuries, what caused the accident and the injuries, and any contributing factors, such as an unsecured cord or a wet floor. Gather contact information from the hospital staff and administration on scene and from witnesses. Include witness statements if they are willing, and ask them to share any photographs or videos they may have taken of the incident. Document any security cameras in the vicinity so you or your lawyer can request the footage later.
Maintain records. Compile any and all reports and records pertaining to the accident, including incident reports, medical evaluations, treatment, bills, lost income, financial hardship, home health care, disability, and any other documentation related to the accident. Records such as these will be essential to your injury claim.
Consult a slip and fall lawyer. Accidents that take place in hospitals can be especially complex and often involve multiple responsible parties. If you sustained injuries in the accident, you are likely entitled to damages, including current and future medical treatment and bills, lost income, and more.
Camden Slip and Fall Lawyers at DiTomaso Law Represent Clients Injured in Slip and Fall Accidents at Hospitals
Slip and fall accidents can be traumatic and leave you with life-long medical conditions and financial hardship. Our experienced Camden slip and fall lawyers at DiTomaso Law will advocate on your behalf. Call us at 856-414-0010 or contact us online to schedule a free consultation. Located in Cherry Hill, New Jersey and Philadelphia, we serve clients throughout Southeastern Pennsylvania and South Jersey, including Mt. Holly, Camden County, and Vineland.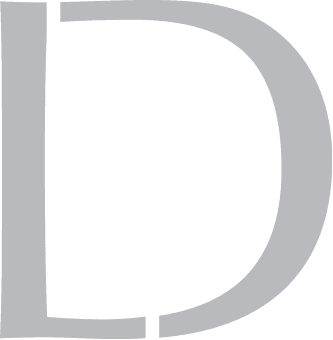 Get A 100% Free Case Evaluation
From A Top-Rated Personal Injury Attorney
$11.7M
Tractor-Trailer Accident
$1.5M
Drunk Driving Accident
$1.3M
Defective Machinery Accident
View All Case Results
"5 stars absolutely deserved here. If the need arises for legal representation again this is the only firm I will use. They handled every detail from insurance companies, doctors, and bills. I highly recommend Richard and his colleges and have to my friends and family."
See All Client Reviews