What Should I Do After a Slip and Fall Accident?
July 14, 2021
Most people think that slip and fall accidents are uncommon and minor, but approximately 800,000 slip and fall victims are hospitalized each year, according to the Centers for Disease Control and Prevention (CDC). Additionally, the National Safety Council (NSC) reports that slip and fall accidents are the second leading cause of unintentional death in the United States.
Many people may not know what to do after slipping and falling on a private or public property. Slip and fall victims frequently make errors in judgment that can lead to future problems when trying to recover compensation from the at-fault party. Consequently, it is critical that slip and fall accident victims follow the right procedures.
Seek Immediate Medical Attention
Slipping and falling, especially in a public area, can be an embarrassing experience. For that reason, too many victims avoid going to an emergency room or urgent care facility right away. Instead, they try to act as if the fall was minor.
When denying medical care, victims make it difficult to prove that they were really injured by the fall. For instance, someone who falls on their knees should go to a physician or specialist as soon as possible. Waiting a few days or weeks gives the insurance company or the at-fault party a chance to say that the injury was not directly related to the slip and fall.
Having a medical record that corresponds closely with the slip and fall accident date is always preferred. If the victim has waited, they should still seek out medical attention to get necessary treatment.
Report the Slip and Fall Accident to the Property Owner
Sometimes, it can be easy to determine who owns the property where a slip and fall accident took place; however, that is not always true. For instance, if the fall happened on slippery stairs outside of a rental property unit, the liability for the fall could end up on the property owner, property manager, renter, or a combination of the involved parties.
Regardless, all slip and fall accident victims should do their best to report the incident to any party that might be liable. Ideally, the report should be in writing. A letter is usually preferred.
If a slip and fall accident victim cannot determine who owns the property, retaining the services of a lawyer could be helpful. A lawyer can help their client determine property ownership as well as liability.
Document the Site of the Slip and Fall Accident
Depending upon the severity of the slip and fall accident, victims may not be able to take pictures or videos immediately after the incident. Nevertheless, they should try to document the scene as quickly as they can. After all, the site may change rapidly, especially if the slip and fall was caused by poor weather. Icy, snowy, and rainy sidewalks and stairwells may look less daunting immediately after a slip and fall incident.
A victim and their lawyer may want to determine if any videos exist of the slip and fall accident. Videos could come from the property itself or from a nearby property, such as a corporate security camera. Having the slip and fall captured on video will preserve the moment, making it much more challenging to refute that it happened.
Avoid Talking About the Incident on Social Media
Many social media users post about major life events, but victims of slip and fall accidents should avoid discussing their case online. Many insurance companies and lawyers look on social media accounts for evidence to prove that a slip and fall victim is at fault or lying about what happened.
In addition to not talking about the slip and fall accident, victims may want to avoid talking about their injuries as well. Discussing an injury online could also lead to problems. The same holds true for posting pictures of a victim engaged in activities that might suggest that the injury is minor. For example, a victim who claims to have been seriously hurt should not post a video of them skiing weeks later.
Continue Getting Treatment for Injuries
Health care treatment can be expensive, and it can be challenging to watch bills get higher and higher. Yet, slip and fall victims should continue to get the medical care that they need. Stopping treatment, such as physical therapy or visits to specialists, gives the at-fault party an opportunity to say that the injury is not severe. By going to medical appointments and continuing treatment, a victim can prove that their injuries are serious.
What if the Slip and Fall Accident Happened at Work?
Some slip and fall accidents happen at work. In those situations, the report should be made to a supervisor right away to start a Workers' Compensation claim. Workers' Compensation is a no-fault insurance system that offers benefits to cover work injuries. Consequently, the victim will want to file a Workers' Compensation claim if the slip and fall accident happened at work.
The insurance company or employer may deny the Workers' Compensation claim initially. If that happens, the injured worker can appeal the denial. A lawyer can help with a denied Workers' Compensation claim.
Is it Necessary to Speak to a Lawyer After a Slip and Fall Accident?
Any legal case can be stressful for a victim, which is why it is crucial to speak to a lawyer. Personal injury victims frequently retain legal counsel to reduce stress and anxiety. Having a lawyer can help the victim focus on recovery. A lawyer can make sure that the case is in order and that the victim's rights are protected.
Camden Slip and Fall Lawyers at DiTomaso Law Advise on What Legal Steps to Take After Slip and Fall Accidents
Being hurt in a slip and fall accident can be confusing and traumatic. If you slipped and fell on any type of property, one of our Camden slip and fall lawyers at DiTomaso Law can advise you on the next steps to take. Call us at 856-414-0010 or contact us online for a free consultation. Located in Philadelphia and Cherry Hill, New Jersey, we serve clients throughout southeastern Pennsylvania and South Jersey, including Mt. Holly, Camden County, and Vineland.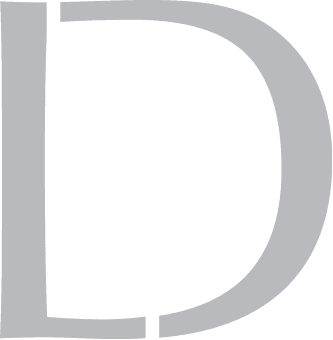 Get A 100% Free Case Evaluation
From A Top-Rated Personal Injury Attorney
$11.7M
Tractor-Trailer Accident
$1.5M
Drunk Driving Accident
$1.3M
Defective Machinery Accident
View All Case Results
"5 stars absolutely deserved here. If the need arises for legal representation again this is the only firm I will use. They handled every detail from insurance companies, doctors, and bills. I highly recommend Richard and his colleges and have to my friends and family."
See All Client Reviews