How Long After a Slip and Fall Accident Should I Be Sore?
September 12, 2022
Slip and fall accidents are common, and a leading cause of nonfatal injuries. According to the Mayo Clinic, over 10 million people are injured in slip and fall accidents each year. One in four adults aged 65 and older suffer slip and fall accidents annually, with over 3 million senior citizens visiting emergency rooms every year for treatment of slip and fall injuries.
The National Floor Safety Institute reports that:
Women have more slip and fall accidents than men, but men are more likely to die from fall injuries than women.
Roughly five percent of people receive fractures or broken bones during a fall, the most common injury associated with slip and fall accidents.
Slip and fall accidents account for the most reported Workers' Compensation claims and missed workdays, especially in workers aged 50 and older.
Over 90 percent of fractures in those over age 65 are due to slip and fall accidents
Slip and fall accidents are one of the leading causes of traumatic brain injuries (TBIs) and spinal cord injuries.
Out of the approximately 8 million emergency room visits each year, 12 percent are due to slip and fall accidents.
Approximately 30 percent of slip and fall accidents produce severe injuries.
In the United States, slip and fall accidents account for over $34 billion in medical bills every year.
As with any accident resulting in injuries, you should seek medical evaluation, regardless of the severity of the injuries at the time of the accident. Injuries resulting from a fall range from mild to severe, but they are all usually painful. Each individual's pain and soreness vary, but how long should you expect the soreness to persist?
Minor pain and soreness are typically short-lived, usually subsiding in one week or less with rest and proper over-the-counter pain and anti-inflammatory medications, and heat, ice, massage, and stretching, if necessary.
Muscle soreness should subside in five days or less, though minor injuries can have lingering consequences. If the soreness persists longer than one week, however, it could indicate the presence of more serious injuries, and you should see a doctor for evaluation as soon as possible.
What Are Common Slip and Fall Injuries and Expected Recovery Times?
Slip and fall accidents can potentially cause injury to any part of the body and on a wide range of severity levels. Recovery times vary as well, depending on the age of the injured and pre-existing medical conditions. Common injuries and approximate recovery times include:
Cuts and bruises: Two of the most common injuries are cuts and bruises, both externally and internally. Though most are minor injuries, cuts and bruises can hide more serious injuries under the skin. While it is recommended to seek a medical evaluation as soon as possible after the accident, if cuts and bruises persist longer than normal, they may be a symptom of an underlying condition that may require more treatment.
Tendon, ligament, and muscle injuries: As the body falls, muscles tense in anticipation of contact, though the opposite generally occurs, resulting in torn ligaments, stretched tendons, and pulled muscles. Other efforts to protect yourself as you fall, such as raising your hands to brace for the impact, often result in injuries as well. Though these types of injuries may appear minor, they are also debilitating due to their long recovery periods, generally many weeks following the accident.
Broken or sprained ankles and wrists: Putting your arms out to break a fall, making unusual or uneven steps, or twisting to prevent falling frequently results in damage to wrists or ankles. These types of injuries can have significant impact on your daily life and activities, such as typing, cooking, and grooming.
Broken bones: Falls frequently result in broken bones, including arms, legs, collarbones, wrists, ankles, hips, knees, and more. Age is a factor, as broken bones occur more easily in older people. In addition to bone, the tissue surrounding the break can be damaged as well, potentially requiring surgery and long-term physical therapy for neuromuscular dysfunctions and chronic pain.
Dislocated shoulder: Falling on one's shoulder is common and often results in a dislocated shoulder if no surrounding bones are broken. Though dislocation is easily treatable, the pain can be extreme and can require weeks of rehabilitation and rest.
Knee damage: Knees are often damaged during a slip and fall accident, especially if you fall forward and the knees hit ground first, taking the brunt of the impact. Depending on type of surface, knee damage can include torn ligaments or dislocation or fracture of the patella, requiring reconstructive surgery and weeks or months of physical therapy.
Tailbone damage: The tailbone sits at the very bottom of the spine and is typically struck first when falling backward. Bruised or fractured tailbones can be especially painful, making it difficult to sit, stand, walk, sleep, or use the restroom, which can impact your ability to drive or work as well. Tailbone injuries can take many weeks to fully heal.
Hip fractures: Nearly all hip fractures are caused by slip and fall accidents and are the most common type of injury for those aged 65 and older. Most require hospitalization and often results in lengthy stays in nursing homes for the elderly to provide constant care and rehabilitation.
Spinal cord injuries: One of the most severe injuries caused by slip and fall accidents are those to the spinal cord. These injuries typically occur by the force of falling onto the back and can cause slipped discs, nerve damage, chipped or broken vertebrae, and even permanent damage resulting in paralysis. The higher up the injury is on the spine, the more damage it causes. If treatment and recovery are possible, spinal cord injuries require extensive medical care and lengthy recovery times that will likely include rehabilitation and physical therapy. An injury resulting in paralysis is permanent.
Head injuries: Slip and fall accidents often result in some form of TBI, from a mild headache or concussion to life-threatening conditions. Brain trauma is also not immediately known in many cases. Symptoms can be delayed by hours or days and medical evaluation is necessary as soon as possible. The effects of head trauma can be painful and last anywhere from days to months, and even years, depending on the severity of the injury.
Soft tissue damage: This type of injury can be some of the most painful and difficult to diagnose because they cannot be seen. The soreness from soft tissue damage often leads to further pain, as many compensate for the pain by overusing another part of the body. Because of this, pain and soreness from soft tissue damage may linger for several weeks or months.
Camden Slip and Fall Lawyers at DiTomaso Law Aid Clients Injured in Slip and Fall Accidents
Slip and fall accidents often result in injuries, both minor and severe, that can have lasting pain and soreness. Slip and fall injuries also frequently involve mounting medical bills, lengthy treatment, and partial or permanent disability. If you have been injured in a slip and fall, you may be entitled to compensation. One of our Camden slip and fall lawyers at DiTomaso Law is available for help. Call us at 856-414-0010 or contact us online for a free consultation. Located in Philadelphia and Cherry Hill, New Jersey, we serve clients throughout South Jersey, including Mt. Holly, Camden County, and Vineland.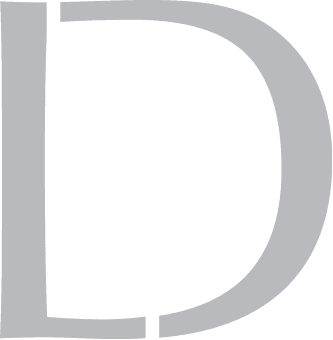 Get A 100% Free Case Evaluation
From A Top-Rated Personal Injury Attorney
$11.7M
Tractor-Trailer Accident
$1.5M
Drunk Driving Accident
$1.3M
Defective Machinery Accident
View All Case Results
"5 stars absolutely deserved here. If the need arises for legal representation again this is the only firm I will use. They handled every detail from insurance companies, doctors, and bills. I highly recommend Richard and his colleges and have to my friends and family."
See All Client Reviews