How Does Scarring and Disfigurement Factor into a Personal Injury Claim?
July 26, 2021
Any type of tragic accident can leave a victim with a catastrophic injury. If an accident is intense, such as in the case of a car accident, the victim may end up with broken bones, whiplash, or other severe injuries. Despite the advancements in medicine, a victim may never completely recover. For example, a victim who requires facial reconstruction may have to live with the scars for the rest of their life. Those scars are a permanent reminder of the accident. The same is true for any type of disfigurement, including an amputation of a limb.
Any type of severe scarring and disfigurement can factor into a personal injury claim. Even if the scars are not visible to the public, they may alter the victim's ability to fully enjoy life. Insurance companies and opposing lawyers frequently attempt to diminish the impact of scarring and disfigurement. However, a dedicated lawyer can advocate for their client.
How can Scarring and Disfigurement Impact a Victim's Daily Life?
Accident victims who suffer from scarring and disfigurement usually report a variety of symptoms and experiences afterward. Some of their common physical, social, and emotional responses include:
Mental health conditions: Declining mental health is a natural reaction to being disfigured. Victims who previously never required counseling or psychiatric treatment before may find themselves in need of long-term help.
Chronic pain: Many personal injury victims must adjust to daily life filled with chronic pain. Long after the accident, a victim may still need to take pain medications or undergo physical therapy.
Job joss: A victim of a catastrophic accident who suffers from scarring and disfigurement may not be able to go back to work. Being unable to return to a career can be financially devastating.
Loss of relationships: Occasionally, the people closest to accident victims cannot handle the emotional experience.
Self-care problems: It may be difficult for an accident victim to practice self-care. Routine behaviors, such as brushing the teeth, shaving, preparing a meal, or taking a shower, may not be possible without assistance.
Social withdrawal: Accident victims with scarring and disfigurement often find it challenging to integrate back into society. Their discomfort can lead them to stay at home, stop socializing with family and friends, and completely withdraw from the rest of the world. This can occur even among victims with robust, supportive networks.
Surgical procedures: One or two surgeries may not address a victim's scarring and disfigurement after an accident. Many victims learn that they will require regular surgeries and other medical interventions to stabilize their condition.
Every victim and situation presents its own unique aspects. This is why a lawyer needs to spend time evaluating their client's case to determine appropriate levels of damages.
Possible Damages for Scarring and Disfigurement
Determining damages in a case involving scarring and disfigurement takes great care and consideration. Some of the factors that a lawyer thinks about when asking for damages include:
Current medical costs: These include expenses already incurred and likely to happen in the near future.
Future medical costs: While these expenses are harder to predict, future medical costs should be wrapped into any personal injury lawsuit involving scarring and disfigurement. The victim would not have incurred those costs if not for the accident. Many car accident victims want cosmetic surgeries to minimize their scars.
Job loss or career change: Even if a victim can work after suffering a catastrophic injury, they may not be able to work in the same line of business.
Other non-economic losses: Non-economic losses are harder to quantity because they are subjective. Loss of romantic relationships with a partner falls under the category of non-economic losses, as well as being unable to feel comfortable in social situations. The amount of non-economic losses depends upon the victim's age, gender, occupation, lifestyle, and many other factors.
In some personal injury cases, a lawyer may factor in compensation for punitive damages. Punitive damages are meant to punish the at-fault party and prevent future occurrences from happening.
What Should a Victim Do if They Have a Catastrophic Injury?
After a severe accident, an injured party should consider speaking with a lawyer who deals with complex personal injury cases. It is important to speak to a lawyer as soon as possible due to time constraints. Getting a lawyer's perspective on the catastrophic injury case is a wise decision. Speaking with a lawyer also provides victims with information they can use to move forward and heal.
Many times, the at-fault party's insurance carrier or lawyer may try to settle a catastrophic injury case with an offer that sounds like a lot of money. Before accepting any binding offer, a victim should gather and asses all of the facts. Dealing with scarring and disfigurement can be expensive. A victim should not lock themselves into a settlement without first receiving legal advice.
Camden County Catastrophic Injury Lawyers at DiTomaso Law Help Those Suffering From Scarring and Disfigurement After Severe Accidents
If you are left with scarring and disfigurement because another party acted negligently, it is important that you seek legal assistance. A Camden County catastrophic injury lawyer at DiTomaso Law can help you pursue justice. Call us at 856-414-0010 or contact us online for a free case evaluation today. Located in Cherry Hill, New Jersey, we serve clients throughout southeastern Pennsylvania and South Jersey, including Mt. Holly, Camden County, and Vineland.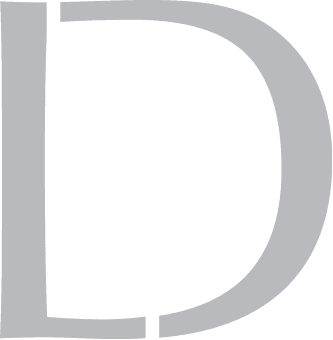 Get A 100% Free Case Evaluation
From A Top-Rated Personal Injury Attorney
$11.7M
Tractor-Trailer Accident
$1.5M
Drunk Driving Accident
$1.3M
Defective Machinery Accident
View All Case Results
"5 stars absolutely deserved here. If the need arises for legal representation again this is the only firm I will use. They handled every detail from insurance companies, doctors, and bills. I highly recommend Richard and his colleges and have to my friends and family."
See All Client Reviews