How Can Companies Promote Safety for Teenage Workers?
July 05, 2021
Workplace safety is an important issue that affects large numbers of people every year. Workplace injuries can be life-altering or even deadly. Injuries can range from minor cuts and scrapes that require no additional medical care, to catastrophic injuries that leave a victim permanently disabled.
Teenage workers may face special circumstances at work that could increase their risk of harm. It is important for all employees and employers to understand both the risks and the steps to take to keep employees safe. Employers have a responsibility for the safety of their young workers and must take precautions to promote their well-being while at work.
In July of 2020, 46.7 percent of young Americans between the ages of 16 and 24 years old were employed. Many of these employees worked in retail, restaurant, agricultural, and construction settings, which pose their own specific risks. The best way to improve safety is through education. Most employers now have required safety training. This is typically a part of the initial hiring process and is often repeated monthly, quarterly, or annually.
Additionally, the Occupational Safety and Health Administration (OSHA) offers educational resources on their website for young workers. It is best for employers to take advantage of any and all educational resources to make the workplace safer for teenage and all other workers.
What Risks Do Teenagers Encounter at Work?
Teenage workers face many of the same risks and challenges as older employees. However, they may be at higher risk in certain areas. Risk factors for teenage workers include:
Inexperience: Young workers lack the experience to find the best solutions to work issues. They may not make the best decisions when it comes to workplace safety and reporting injuries.
Risk-Taking Behaviors: Teenagers often tend to take more risks. A younger worker may decide to engage in horseplay or other risky behaviors at work that can lead to injuries.
Overexertion: Teenage workers may have youthful energy and strength, however, this can lead to lifting too much weight or working too long without a break.
What are Common Workplace Injuries?
There are many different types of injuries that can occur during the course of work. Since there is so much variety in the type of work different employees engage in, injuries can vary greatly. However, there are certain types of injuries that are extremely common, including:
Head Injuries: Brain and head injuries can happen at any time. They may occur when an employee falls or is struck by an object. That is why many work areas require hardhats.
Muscle Strain: One of the most common types of injury on a worksite is muscle injury due to heavy lifting, reaching, or twisting in the process of work activity.
Eye Injuries: In work environments where dust and chemicals are present, small particles can easily get into the eye and cause pain and injury. This is especially common in construction and why workers are often required to wear protective eyewear.
Slip and Fall Injuries: Falls can happen anywhere, but they are more likely during a long work day when an employee is fatigued. Slippery floors as part of the work environment can increase this risk.
Heat-Related Injuries: Many people have to work outside, regardless of the weather conditions. This subjects these employees to risk of frostbite in the winter and heat stroke in the summer. This can be especially common with general labor jobs, like those that teenagers would likely have.
Chemical Exposure: Industrial workplaces expose employees to a range of chemical compounds, including solvents for cleaning, asbestos, and more. These can cause chemical burns to the skin or long-term damage to the lungs.
What Should I Do After a Work Accident?
It is important to follow procedures after a workplace accident and to report it through the proper channels. Workers' Compensation is a right most employees have, and they should make sure to utilize their right when needed. Navigating Workers' Compensation claims can be difficult, especially for inexperienced and young workers. Teenagers may be less likely to report workplace injuries out of fear or lack of knowledge.
Working for a company is like a contractual agreement. The employee agrees to carry out their job duties, and the employer agrees to compensate them for their work. However, there is more to the agreement than that. All employees have a right to work in a safe environment that is free of unreasonable dangers.
Is it Necessary to Hire a Lawyer for a Workplace Injury?
Depending on the specifics of the injury, it may be necessary for an injured worker to hire a lawyer if they have a serious injury. It is important to note that Workers' Compensation is a no-fault system. In the majority of cases, an employer cannot be sued for a workplace injury. However, a third-party claim may be an option after a work accident if another party's negligent contributed to the injury, such as a manufacturer of a faulty product. A lawyer can help with a denial of a Workers' Compensation claim or if the employee wants to pursue a third-party claim.
Vineland Workers' Compensation Lawyers at DiTomaso Law Help Teenage Workers Dealing With Workplace Injuries
The Vineland Workers' Compensation lawyers at DiTomaso Law fight for the rights of teenage employees who have workplace injuries. We understand the importance of addressing workplace injuries and getting compensation for expensive medical bills. Call us at 856-414-0010 or contact us online for a free consultation. Located in Cherry Hill, New Jersey, we serve clients throughout South Jersey, including Mt. Holly, Camden County, and Vineland.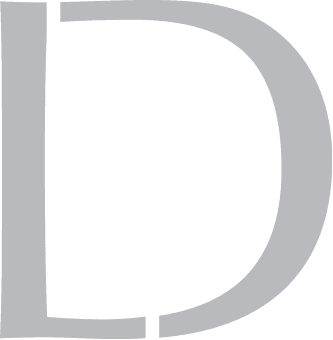 Get A 100% Free Case Evaluation
From A Top-Rated Personal Injury Attorney
$11.7M
Tractor-Trailer Accident
$1.5M
Drunk Driving Accident
$1.3M
Defective Machinery Accident
View All Case Results
"5 stars absolutely deserved here. If the need arises for legal representation again this is the only firm I will use. They handled every detail from insurance companies, doctors, and bills. I highly recommend Richard and his colleges and have to my friends and family."
See All Client Reviews