Combining Safety and Production Prevents Workplace Accidents
October 25, 2018
Worker safety and meeting production goals are not mutually exclusive, although many organizations treat them as such. While companies may emphasize worker safety, there is often a mindset within such organizations that meeting or exceeding production goals comes at the expense of everything else. The fact is that safety and production is not an either/or situation. Combining safety and production, so that safe production ensues, is a win for both the company and the worker.
Attention to Safety Reduces Inefficiencies
When a company shuts down production, even for a short time, it does not necessarily mean they will lose money in the long run. Instead, they may actually make more money if the shutdown is for preventive maintenance and other corrective procedures. When the system runs smoothly and safely, everyone benefits. It is then clear that safety is not the enemy of production, but a valuable asset.
Obtaining the Right Information
For industry leaders to get on board with the success of combining safety and production, they must have the right information and correct data. That is often a problem because occasional trips to the work floor by senior executives is insufficient for them to realize the extent of any safety issues. When the bosses are around, it is the rare worker who will tell them exactly what needs doing for safety purposes. Those companies that have good communication between workers and management are usually the ones with the fewest safety concerns, so establishing open, honest lines of communication are paramount.
When leaders have accurate information, they can make the right decisions for their workforce and the production elements. Surveying workers can provide some direction, but it is important to not only ask the right question, but phrase them correctly. If the information is flawed, workers are put in additional danger and production may suffer. Up to date, accurate metrics are an absolute necessity for leadership to make decisions regarding worker safety and production.
Safety as a Mindset
True change cannot occur in the workplace unless safety becomes part of the company mindset. When worker safety is considered part of the production process, everyone succeeds. When safety is an integral part of the company mindset, it is reflected in the ways workers are trained and production is maintained. Accidents are always a possibility in any workplace, but they should prove the rare exception, not the rule, and should not take place because basic safety protocols were not followed, or equipment failed due to lack of maintenance. When safety and work are part of the same concept, accidents happen infrequently.
Cherry Hill Workers' Compensation Lawyers at DiTomaso Law Advocate for Worker Safety
If you or a loved one suffered a serious accident while on the job, you need the services of the experienced Cherry Hill Workers' Compensation lawyers at DiTomaso Law. Contact us online or call us today at 856-414-0010 to schedule your free consultation. With an office located in Cherry Hill, New Jersey, we proudly help injured workers throughout the state.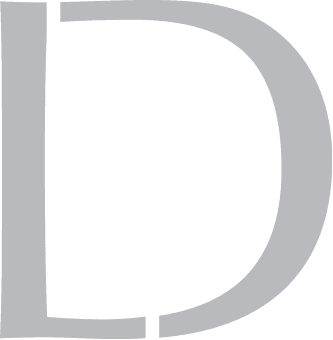 Get A 100% Free Case Evaluation
From A Top-Rated Personal Injury Attorney
$11.7M
Tractor-Trailer Accident
$1.5M
Drunk Driving Accident
$1.3M
Defective Machinery Accident
View All Case Results
"5 stars absolutely deserved here. If the need arises for legal representation again this is the only firm I will use. They handled every detail from insurance companies, doctors, and bills. I highly recommend Richard and his colleges and have to my friends and family."
See All Client Reviews