Safety Hazards of Lithium-Powered Batteries
March 15, 2019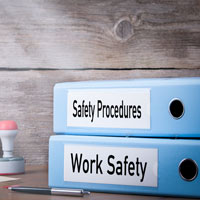 Lithium batteries are so widely used in our electronic devices, we rarely give them a second thought until they need to be replaced. However, consumers have become more aware of the risks from news reports of lithium battery fires on airplanes or explosions when improperly discarded in the trash. For workers, knowing if your electronic work devices contain lithium batteries is critical to prevent workplace accidents.
In early 2019, the Occupational Safety and Health Administration (OSHA) recognized the growing hazard of lithium-powered devices with a new workplace safety bulletin for businesses and employees. Over a five-year stretch, more than 25,000 fire or overheating incidents were documented, making this a workplace safety risk that needs attention. OSHA is a federal agency that ensures safe employment conditions and sets safety standards.
Understanding Lithium Batteries
Lithium batteries operate by producing power from conversion of chemical potential energy into electrical energy, providing a power source to numerous devices we use. Examples of lithium-powered workplace tools include cell phones, body cameras, remote locking devices, power tools, and laptops, among others. Certain types of lithium batteries are rechargeable while some are not. In either case, the chemicals and heat produced can malfunction and cause overheating that results in combustion or explosions.
OSHA Recommendations
Every employer should address chemical and electrical safety standards. These standards must be updated to address lithium battery risks, according to the latest safety recommendation by OSHA. Employers are responsible for having a strong safety management plan in place for all types of work hazards to protect employees while on the job. Lithium battery risks have already caused a range of burns and eye injuries. Any worker exposed to these devices has the right to be trained on safe workplace usage.
OSHA recommends using only lithium batteries that are tested and certified under nationally recognized standards, storing and shipping securely to prevent damage that can increase fire risks, and stringently adhering to manufacturers' charging, use, maintenance, and disposal recommendations. It is also critical for employers to ensure they inspect batteries prior to usage and to ensure that employees receive the appropriate training on the listed safety measures.
Employers are Responsible for Safety
Every responsible employer has the duty to provide regular safety training to employees. Communication in all aspects of safety management in the workplace is a requirement and OSHA can review and impose measures, including issuing fines on those that are not in compliance. OSHA also provides a variety of technical resources and training materials so that employers can be proactive in ensuring that safety works for everyone. When this fails and a worker is injured due to using lithium battery-powered equipment on the job, consult a skilled Workers' Compensation lawyer for the next steps.
Cherry Hill Workers' Compensation Lawyers at DiTomaso Law Represent Injured Workers
If you were injured due to workplace accident, the Cherry Hill Workers' Compensation lawyers at DiTomaso Law represent injured workers and obtain the compensation and medical treatment for those in need. Contact us for a free consultation by using our online form or call us at 856-414-0010. Located in Cherry Hill, New Jersey, we represent clients throughout South Jersey, including the areas of Mt. Holly and Camden County.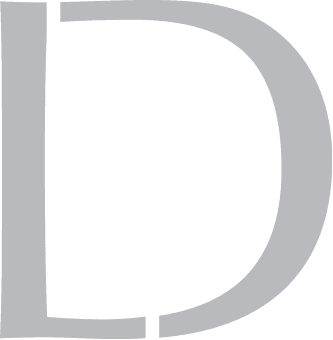 Get A 100% Free Case Evaluation
From A Top-Rated Personal Injury Attorney
$11.7M
Tractor-Trailer Accident
$1.5M
Drunk Driving Accident
$1.3M
Defective Machinery Accident
View All Case Results
"5 stars absolutely deserved here. If the need arises for legal representation again this is the only firm I will use. They handled every detail from insurance companies, doctors, and bills. I highly recommend Richard and his colleges and have to my friends and family."
See All Client Reviews