How to Stay Safe While Traveling for Thanksgiving
November 23, 2020
The week of Thanksgiving is one of the busiest travel times of the year since many families are driving long distances to reach their destinations. In 2019, 55 million travelers were on the roadways during the Thanksgiving holiday season. Since many families will be spending a large amount of time on the roadways, it is important to be safe. This year, safety is even more important due to the ongoing Coronavirus (COVID-19) pandemic.
Perform Routine Car Maintenance
Preparing for a long trip depends on the operation of the vehicle. It is extremely important to perform a necessary car check before getting on the road. This consists of checking the fluids and filling them if it is necessary, such as the oil, transmission fluids, and windshield washer fluids.
Tires, brakes, and the suspension should also be inspected; these components will take the brunt of the miles. Additionally, the battery should be checked and replaced if it is necessary, particularly because colder weather can quickly drain the battery of the car.
Plan Ahead of Time
Make sure that the vehicle is equipped with an emergency road kit and a first aid kit, flashlight, blanket, and other necessary supplies. Have movies or games ready for children to minimize distractions. It is also important to be aware of gas stations and restaurants on the planned route.
When packing, be mindful about the size of the car and the space that is available.  Overloading a car or carrying unsecured items can lead to distracted driving. Bags and other items can sway or fall, causing a driver to become distracted.
In addition, it is recommended to travel during off-times of the day and avoid rush hour if it is possible; this will lessen the chances of a car accident. Before traveling, tell a neighbor or a family member about the plans, as well as any contact information. This will help keep a loved one informed in case an emergency occurs while traveling.
Practice Good Hygiene
Health officials from the Centers for Disease Control and Prevention (CDC) and other organizations recommend minimal travel this holiday season. If travel is unavoidable, it is best to consider travelling in a car instead of going to an airport or using public transportation.
Social distancing and other health practices must always be in effect, even though some areas in the country are not as strict as others. These practices include wearing a mask correctly in public, wearing the right type of mask, practicing social distancing, and washing hands thoroughly. In terms of planning, it is important to research about COVID-19 cases in the area one is traveling to. If it is a hot spot, one should avoid traveling there.
Make Sure to Rest Before Traveling
A long travel can be exhausting for a driver. A driver must maintain complete focus while driving. A good way to avoid drowsy driving is to pack the car ahead of time to avoid any delays or rushing. Also, one should make sure to get enough rest so that they are prepared for the long day of travel.
Always Follow Traffic Rules
The rules of the road should always be followed, especially when travelling long distances. Make sure every passenger fastens their seat belts. Seat belt safety should always be practiced in case a car accident does occur.
Additionally, motorists should not drive over the speed limits and should maintain safe following distances.
Avoid Distractions
Travelling with children can be distracting. Children should know that they cannot distract the driver. It is also helpful to give children an activity, such as putting on a movie.
Also, the driver should minimize the use of any cellphone activity. Letting the front passenger take control of the navigational device, text messages, or phone calls can be helpful.
Do Not Drink and Drive
Alcohol is usually involved at a party or dinner event, particularly on Thanksgiving Eve. People are normally off work, and students may be at home, so bars and restaurants are usually busy, which can lead to drunk driving. If possible, avoid driving on Thanksgiving Eve. If one plans to go out, they should never drink and drive.
Check the Weather Before Traveling
Always check the weather conditions, especially when travelling long distances.  Being caught in a snowstorm on an unfamiliar road can be daunting, so it is best to be aware of the weather conditions and to plan accordingly. Also, keep in mind that wet leaves on the road are just as slippery as ice.
With the number of cars on the road that is expected during Thanksgiving week, it is important to be prepared for what is ahead. If a car accident does occur, it is extremely important to contact a knowledgeable lawyer.
Camden Car Accident Lawyers at DiTomaso Law Protect Clients Injured by Negligent Drivers During the Holidays
During holiday travel, it is crucial to always be safe; however, an accident can still happen. If you need legal help after a car accident, one of our Camden car accident lawyers at DiTomaso Law can assist you. Call us at 856-414-0010 or complete our online form for a free consultation today. Located in Philadelphia and Cherry Hill, New Jersey, we proudly serve clients throughout southeastern Pennsylvania and South Jersey, including Mt. Holly, Camden County, and Vineland.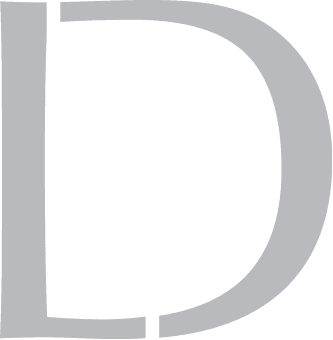 Get A 100% Free Case Evaluation
From A Top-Rated Personal Injury Attorney
$11.7M
Tractor-Trailer Accident
$1.5M
Drunk Driving Accident
$1.3M
Defective Machinery Accident
View All Case Results
"5 stars absolutely deserved here. If the need arises for legal representation again this is the only firm I will use. They handled every detail from insurance companies, doctors, and bills. I highly recommend Richard and his colleges and have to my friends and family."
See All Client Reviews