Are Roundabouts Safer Than Traditional Intersections?
April 24, 2022
Roundabouts have begun to replace many congested traditional intersections in the United States and are gaining in popularity across the country. A roundabout is a circular intersection the forces traffic to travel counterclockwise around a center point with two or more entry and exit points.
Heavily congested intersections create lengthy lines of vehicles and facilitate many car accidents. Often, daily in larger areas and heavily traveled roads. Due to their circular design, roundabouts allow for a continuous flow of traffic, reduce the need for one direction of traffic to cross over another, reduce speeds, and virtually eliminate certain types of crashes.
According to the Federal Highway Administration, roundabouts are capable of increasing traffic capacity nearly 50 percent over traditional intersection designs. Smaller roundabouts, called calming circles, are even becoming a staple in certain neighborhoods. Calming circles slow traffic speeds, reduce the chances of accidents involving pedestrians and cyclists, and prevent the passing of large vehicles, such as tractor-trailers.
The modern roundabout's circular design decreases traffic congestion, allows for a continuous flow of vehicles, and increases the safety of the intersection. Roundabouts can accommodate vehicles of all sizes, including tractor-trailers and emergency vehicles.
The circular shape allows drivers to enter the intersection in a gentle curve with traffic all going in the same direction. This reduces the need to navigate traffic from all directions and cross over oncoming traffic as required in four-way intersections. At the entry points of a roundabout, all incoming traffic yields to vehicles already inside the roundabout versus keeping track of which vehicle has the right-of-way in four-way intersections.
The roundabout's center island, often seen decorated with statues or monuments and landscaping, is actually a key component of the design. The center island typically includes a truck apron, a raised section of concrete or brick skirting the base of the island. Aprons are installed to act as another lane for large vehicles, allowing the back wheels to ride across the apron so the vehicle can easily complete the turn. The apron's raised design is also a deterrent for smaller vehicles, preventing cars from traveling through the roundabout on the apron.
Additionally, the majority of roundabouts also feature splitter islands: triangular islands at each entry point. Splitter islands are situated between the entry and exit points in a roundabout as a safety measure to protect pedestrians and cyclists crossing the road, reduce speeds, and physically separate vehicles entering and exiting the roundabout.
The most important benefit of roundabouts is that they are considerably safer than traditional intersections. The circular shape allows all traffic to enter and travel in the same direction, maintains a continuous flow, forces lower speeds, and has fewer blind spots and collision-causing areas.
Roundabouts also eliminate the need for drivers to make left-hand turns across oncoming traffic, which is one of the most dangerous designs of traditional intersections. Left-hand turns into oncoming traffic are one of the most common causes of intersection car crashes.
Studies show that installing roundabouts decrease the number of accidents by 37 percent and decrease the number of injury-causing accidents by 75 percent. Additional safety factors of roundabouts include:
Eliminates the risk of drivers suddenly speeding to pass through a changing traffic signal.
Roundabouts have no obstructions or blind spots.
There are fewer points of conflict between cars.
Eases or reduces traffic congestion in the intersection.
Roundabouts offer increased visibility.
Accommodates 30 to 50 percent higher vehicle capacity.
Reduces speed.
Decreases the risk of T-bone or head-on accidents.
There is a common misperception that roundabouts are more dangerous than traditional intersections. Roundabouts are a staple in the majority of European countries but have gained popularity in the United States only recently. Because of this, many drivers are apprehensive or fearful when first encountering a roundabout, and therefore, travel through it more cautiously. The very design, a circle, automatically causes drivers to slow down when approaching and traveling through the roundabout, ensuring fewer and less serious accidents.
What Is the Proper Way to Drive in a Roundabout?
As roundabouts grow in popularity in the United States due to their reduction of traffic congestion and car accidents, it is important to learn how to properly navigate this type of single or multi-lane intersection.
Single lane:
Reduce your speed as you approach a roundabout.
Use your traffic signal as you approach the intersection and as you approach your exit from the roundabout.
Look to your left and yield to oncoming traffic, cyclists, and pedestrians.
Enter the roundabout when there is a gap in traffic.
Stay in your lane until you exit.
Do not stop while in a roundabout. If you miss your exit, simply continue driving the circle until you reach the exit again.
Multi-lane:
Reduce your speed as you approach the roundabout.
Choose your lane before entering the roundabout. There will be pavement markers directing you. Use the right lane to turn right, or the left lane to drive straight, turn left, or make a U-turn.
Use your traffic signal to change lanes and as you approach the roundabout.
Look to your left and yield to oncoming traffic, cyclists, and pedestrians.
Enter the roundabout when there is a gap in traffic.
As you pass the exit before yours, begin using your signal to show your intent. If you are in the left lane, check your right-side clearance for other vehicles.
As you exit, again yield to pedestrians.
Do not stop while in the roundabout.
The roundabout's circular design can be challenging for large trucks, vans, and emergency vehicles, causing them to drift into the other lane slightly in multi-lane roundabouts. If possible, do not drive next to these vehicles and allow them the space to pass through and exit the roundabout.
Cyclist traffic rules:
Dismount and walk your bicycle through the pedestrian crosswalk, if possible.
If using the roundabout, follow the same traffic rules.
Yield to oncoming traffic, cyclists, and pedestrians.
In single lane roundabouts, ride in the center of the lane to prevent cars from passing you.
Do not ride in a multi-lane roundabout as other drivers will have difficulty seeing you in mirrors.
Pedestrian traffic rules:
Only cross streets tying into the roundabout in designated pedestrian crosswalks.
Pedestrian traffic has the right-of-way, and traffic should yield to you. However, yield to motorists who ignore this rule in order to avoid being struck.
Once you are past the center line, pay attention to vehicles exiting the roundabout to avoid being struck.
Do not stop while in the roundabout, if possible.
In all cases, emergency vehicles have the right-of-way in roundabouts. If have not entered the roundabout, pull to the side and stop as always. If you are inside the roundabout, continue to your exit, then pull over for the emergency vehicle to pass. Do not stop for emergency vehicles while inside the roundabout.
While accidents in roundabouts happen far less than in traditional intersections, they can still happen. Rear-end and sideswipe collisions are the most common, often caused by drivers failing to yield, speeding, making unsafe lanes changes, using the wrong lane, and stopping.
Camden Car Accident Lawyers at DiTomaso Law Represent Clients Injured in Roundabout Crashes
Accidents can happen anywhere, including roundabouts, when negligent drivers fail to follow traffic rules. If you have been injured in a collision, you may be entitled to compensation for your injuries and property damage. One of our skilled Camden car accident lawyers at DiTomaso Law can help. Call us today at 856-414-0010 or contact us online for a free consultation. Located in Cherry Hill, New Jersey and Philadelphia, we serve clients throughout Southeastern Pennsylvania and South Jersey, including Mt. Holly, Camden County, and Vineland.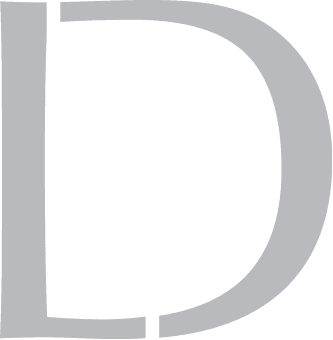 Get A 100% Free Case Evaluation
From A Top-Rated Personal Injury Attorney
$11.7M
Tractor-Trailer Accident
$1.5M
Drunk Driving Accident
$1.3M
Defective Machinery Accident
View All Case Results
"5 stars absolutely deserved here. If the need arises for legal representation again this is the only firm I will use. They handled every detail from insurance companies, doctors, and bills. I highly recommend Richard and his colleges and have to my friends and family."
See All Client Reviews