What Should You Do After a Road Debris Accident?
June 15, 2022
A road debris car accident can happen to even the most careful driver. Road debris accidents can cause severe damage and injuries, and they are common. A study by the AAA found that over 50,000 road debris-related accidents happen every year, leading to almost 10,000 injuries and 125 fatalities.
Any object left on the road, intentionally or unintentionally, is considered road debris and is a hazard to drivers. Common types of road debris include:
Tires or pieces of blown-out tires.
Broken car parts.
Fallen light or telephone poles.
Trees and broken branches.
Large, unsecured objects, like furniture or appliances.
Metal.
Construction equipment.
Traffic cones.
Broken glass.
Rocks and stones.
Trash or litter.
About two-thirds of all road debris-related accidents are caused by objects falling off other vehicles. Unfortunately, determining who is liable for a road debris accident can be difficult. Unsecured items like loose furniture or tools can come flying off a car without a moment's notice, leaving other drivers with no time to react.
A road debris accident should be treated like any other collision. If you collide with an object on the road, you should first pull over and check your vehicle and your passengers. If whoever caused the accident stops, you can exchange information with them. If you cannot determine who is responsible for the road debris, you may have to go through your own insurance company to recover any damages.
To determine liability, you may need to know the difference between the different types of road debris accidents.
Unavoidable Debris
Drivers of commercial vehicles are often liable for road debris accidents. Their cargo can be unsecured, and then it falls onto the roadway. It is considered unavoidable when a load comes flying off another vehicle and causes an accident. The driver of the loose cargo could be liable for any damages or injuries.
Ideally, the driver notices that their cargo fell off and pulls over to exchange their insurance and contact information with the other driver involved in the accident. They could be held liable, and you may file a claim. Sometimes, that is not the case. If the driver is unaware or flees the scene, it is best to file a police report like any other car accident and contact your insurance company to start a claim.
A police report will have the details needed for the insurance company to file the claim correctly. It will contain vital information, such as the make and model of the liable driver's car, any witness accounts, and a description of the scene and how the accident happened. The police report may even help identify the negligent driver.
Avoidable Debris
For debris already in the roadway, such as furniture or broken tree branches, you must do your best to avoid them safely. They are considered avoidable debris, and hitting them will likely make you liable for the accident, as insurance companies can argue that you must be in control of your vehicle and could have avoided the debris.
You must file a claim with your insurance company to recover any damages, such as car repair bills or medical expenses. There are a few exceptions to avoidable debris-related accidents. For instance, states always have highways under construction. A government entity or a construction company could be held liable for avoidable debris if they left it on the road and did not remove it within a reasonable time. It is important to note the negligent party must have known about the debris and did not remove it in a reasonable amount of time in order to be liable.
Should You Swerve to Avoid Road Debris?
Your first reaction when approaching road debris is to swerve and avoid it, but you must do so safely without causing an accident. If you swerve to avoid an object and collide with another car or a guardrail, then the insurance company will likely consider you at fault for the accident, even if the debris flew off and you felt you had no other choice but to swerve.
How Can You Avoid a Road Debris Accident?
There are ways to avoid road debris accidents. Here are a few recommendations from the AAA:
Maintain your vehicle. It is always a good idea to maintain your car regularly. Underinflated or overinflated tires, or worn-out tires, will likely lead to a blowout, particularly at high speeds, leaving road debris behind. Other items can rust and break off, such as metal components. Even loose parts like fenders or mufflers can cause a road debris hazard. Have routine maintenance performed on your vehicle to help prevent road debris accidents.
Secure your cargo. If you have to tow or move a large object, ensure it is secure and tight before driving, even for short distances. If securing a large object onto the roof of your car, make sure to tie it down tightly with cords, rope, or straps and use netting to cover the load. Do not overload the vehicle; instead, make sure the weight is evenly distributed. Double-check all the tie downs by pulling on the bag and straps, making sure nothing is loose.
Watch out for other vehicles. Keep a good distance away if you see another car towing or carrying a large load. Drive defensively at all times and exercise caution if you do need to pass them. Driving with extra caution gives you enough time should you have to react to an emergency.
New Jersey Car Accident Laws
If you have been involved in an accident in New Jersey, whether with another car or road debris, knowing the state's laws is a good idea:
Statute of limitations: The statute of limitations is the time limit you have to file a lawsuit. In New Jersey, the statute of limitations for a personal injury case is two years beginning from the date of the crash. If you file a lawsuit after the two-year limit, your case will likely be dismissed.
No-fault insurance: It is important to note that New Jersey is a no-fault insurance state, meaning that following a car accident, you likely will need to file a claim with your own insurance company for any expenses, such as car repairs or medical bills, regardless of fault. You may be able to file a lawsuit against the at-fault driver should your claim meet certain criteria.
Modified comparative negligence: Both drivers could be partly to blame for the accident. New Jersey has a modified comparative negligence rule, which is when more than one party is responsible for an accident. If the plaintiff is found to be more than 50 percent at fault for the accident, they cannot recover any damages. If they are less than 50 percent responsible, they may recover damages reduced by their percentage of fault.
Cherry Hill Car Accident Lawyers at DiTomaso Law Help Those Injured in Road Debris Collisions
If you have a severe injury from a road debris accident, you may be entitled to compensation. Speak with one of our experienced Cherry Hill car accident lawyers at DiTomaso Law. Call us at 856-414-0010 or fill out our online form for a free consultation. Located in Philadelphia and Cherry Hill, New Jersey, we proudly serve the communities of Southeastern Pennsylvania and South Jersey, including Mt. Holly, Camden County, and Vineland.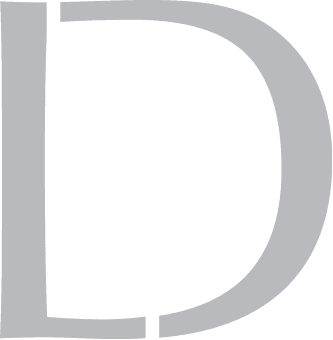 Get A 100% Free Case Evaluation
From A Top-Rated Personal Injury Attorney
$11.7M
Tractor-Trailer Accident
$1.5M
Drunk Driving Accident
$1.3M
Defective Machinery Accident
View All Case Results
"5 stars absolutely deserved here. If the need arises for legal representation again this is the only firm I will use. They handled every detail from insurance companies, doctors, and bills. I highly recommend Richard and his colleges and have to my friends and family."
See All Client Reviews