Am I More at Risk of an Injury During the First Year of Employment?
July 22, 2022
Starting a new job can be stressful, as new employees might worry about learning the ropes and impressing their bosses. Getting injured might not be in the forefront of their minds, but it is certainly something to think about. Several studies have shown that new workers are at higher risk of injuries during their first 12 months of employment.
Travelers Insurance, one of the leading Workers' Compensation providers, released a report showing that 35 percent of workplace injuries happen during the first year with an employer, regardless of the individual's industry experience or age. With first-year employees, the industries most impacted by these kinds of claims were the restaurant industry; 53 percent of claims were from the newest workers, and the industry represented up to 47 percent of the total claim costs. Coming in second was the construction industry, with about half of all these claims from new employees. Drivers were the third group with the highest claims from new employees.
The most common reasons for first-year injuries included overexertion, slip and falls, getting struck by an object, punctures and cuts, getting caught in between objects, and motor vehicle crashes. The costliest claims were dislocations, electrical shock, multiple traumas, and amputations.
Besides all of the medical costs, the injuries resulted in more than 6 million lost workdays throughout the five-year time period that was studied. Construction workers missed the most work, followed by transportation workers.
Why Do Workplace Accidents Occur?
It can be challenging for new workers to become accustomed to unfamiliar tasks, and the risks increase with hazardous work. New workers might also be unaware of the dangers, have not been trained properly, or may have exaggerated their capabilities. A lack of supervision is another contributing factor that leads to first-year workplace injuries. Travelers Insurance claims that thorough onboarding and training for new employees is crucial, and that these workers are most vulnerable during their early stages of employment.
It is clear that a lack of appropriate safety training leads to workplace injuries, but what about seasonal and temporary workers who spend short amounts of time with different employers? These workers frequently have to learn new tasks. Since employers know that these new employees will not be on the site for long, they might not be willing to invest the time and effort for the necessary training.
All employees should be trained on site-specific information and include identifying and handling present and expected hazards. They must be also given the appropriate personal protective equipment and be taught how to identify and assess potential hazards.
Employees also need to be informed of their rights to a safe workplace. Companies with supportive safety cultures allow workers to report hazards, incidents, and injuries without fear of repercussion. They also have safety programs and ensure that every employee knows what to do in the case of an emergency.
How Can You Stay Safe at Work?
If you recently started a new job, the best advice is to be aware of your surroundings and watch out for your own safety. Knowing what the most common workplace injuries are is important, so you can be proactive about preventing them from happening. Overexertion is a leading cause of job-related injuries in this country, leading to severe strains, sprains, and muscle tears. If your job involves physical labor, bend your knees while lifting large objects, wear the proper safety gear, listen to your body, and step back when you are feeling fatigued or feel any pain.
To avoid slipping and falling, do not rush through work or run to get where you are going. Make sure that there is nothing blocking the pathways and that the floors are dry and clean. Employees who are injured by machinery can suffer life-long disabilities or death. Do not operate machinery unless you have been trained how to use it properly. If you drive a work vehicle like a forklift or backhoe, the employer needs to ensure that you have been trained on these as well.
Employees who operate tools and machinery or are exposed to toxins like asbestos, lead, arsenic, and ammonia must wear the appropriate safety gear at all times. This should be provided by your employer, otherwise you will need to have a conversation with them about this. Not wearing safety goggles could lead to eye damage and blindness. An unprotected head on a construction site could result in a worker experiencing a skull fracture and traumatic brain injuries.
What Should You Do if You Are Injured at Work?
Workers' Compensation provides benefits to employees who are hurt in work-related accidents or become ill due to job conditions, and these payments can cover medical expenses and a portion of lost wages. A workplace injury needs to be reported immediately to a supervisor. It is vital to seek out immediate medical attention, even if you do not think that the injury is serious. Many symptoms do not show up until well after accidents happen, and this could cause a provider to delay or deny a claim.
New workers might hesitate to file a Workers' Compensation claim, but they have the right to do so. They will need to deal with their state's Workers' Compensation system in order to get reimbursement. Most employers must have this insurance for their workers, and each state has certain rules that apply to pursuing claims. You will want to file a claim as soon as possible to get the process started, and your employer should be able to explain the procedure. They will also need to complete an accident report to document what happened.
It is important to note that Workers' Compensation is no-fault insurance, so employees are usually not able to sue their employers in exchange for benefits. There are ways for employees to file appeals or seek alternatives for fair compensation though.
You may or may not be able to see your own doctor to treat a workplace injury, depending on the state. In New Jersey, your employer and their insurance company may choose how you receive care, including your doctor. If you wish to go to your doctor, you may request to do so before authorization from the insurance company.
When at the appointment, the medical evaluation should be thorough enough to determine the cause and extent of the injures. The provider should also let you know when it will be safe for you to go back to work.
What Happens if Your Claim Is Denied?
It is not uncommon for injured employees to have their Workers' Compensation claims denied. Note that you do have the fight to file an appeal should you disagree with the decision. This happens when workers disagree about their compensation amount too. Appeals are used to resolve these kinds of disagreements.
Some injured employees decide to sue other parties that may have contributed to their injuries, such as a machinery manufacturing company that knowingly produced and sold defective equipment. Your lawyer will be able to determine if you are eligible to pursue a third-party claim for additional benefits.
It is important to know that states have a statute of limitations for filing a claim. In New Jersey, you have two years from the date of the injury to file a Workers' Compensation claim.
Cherry Hill Workers' Compensation Lawyers at DiTomaso Law Can Help You With Your Claim
A worker can get injured on the job at any time during their employment. If you need help with your claim, speak with one of our experienced Cherry Hill Workers' Compensation lawyers at DiTomaso Law. We will protect your rights. For a free consultation, call us at 856-414-0010 or complete our online form. Located in Cherry Hill, New Jersey, we proudly serve clients throughout South Jersey, including Mt. Holly, Camden County, and Vineland.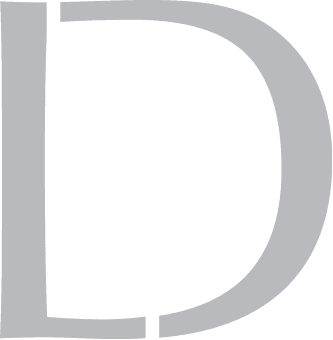 Get A 100% Free Case Evaluation
From A Top-Rated Personal Injury Attorney
$11.7M
Tractor-Trailer Accident
$1.5M
Drunk Driving Accident
$1.3M
Defective Machinery Accident
View All Case Results
"5 stars absolutely deserved here. If the need arises for legal representation again this is the only firm I will use. They handled every detail from insurance companies, doctors, and bills. I highly recommend Richard and his colleges and have to my friends and family."
See All Client Reviews