When Should I Return to Work After a Workplace Accident?
February 08, 2021
Many workers are unsure of when they should return to work after suffering an injury in a workplace accident. The answer depends on individual circumstances and health conditions. However, for any injured worker, it is very important not to return to work unless a doctor has determined it is safe to do so.
What if My Employer Says I Have to Return to Work?
It is always in the employer's best interest to have a worker return to their job as soon as possible. Employers and their insurers do not want to have to pay Workers' Compensation benefits any longer than necessary. Replacing workers is also costly as new employees need to be trained and are less productive until they are comfortable. For these reasons, some employers will pressure injured employees to come back to work quickly.
An employee recovering from a workplace injury should consult with their primary care doctor who can give them clearance. It is important that the doctor knows what the job entails, such as heavy lifting and standing for long hours, so that they can decide if a worker is ready to return to the job. The doctor may determine one of three options:
Full recovery has been achieved, and the worker can return to the job they were doing previously.
Full recovery has not been achieved, but the employee can return to work in a restricted capacity.
Maximum medical improvement (MMI) has been achieved, which means treatment options have been exhausted, and the worker's post injury condition will not improve any further.
An employee who has recovered enough to return to work may find that going back has positive effects, like being in the company of colleagues and co-workers. Generally, the wages earned are more than the benefits paid by Workers' Compensation. When returning to work, any temporary disability benefits being paid will cease.
What if My Personal Doctor Does Not Think I Have Recovered?
Sometimes, workers are required to have an independent medical examination (IME), and the doctor for the exam may have a different opinion about returning to work. Workers who find themselves in this situation should seek legal counsel immediately. Refusing to return to work can jeopardize the right to receive Workers' Compensation benefits. Only a successful appeal of the doctor's decision can delay a return to work. Once the doctor has released a worker to return to the job, the employer is required to send a Notice of Ability to Return to Work form to the worker so that they are aware they must return to the job.
What are Workplace Restrictions?
The doctor may determine that it is safe for the injured employee to return to work in a restricted capacity. This can mean doing the same job with restrictions applied, such as no heavy lifting or taking breaks more often. It can also mean returning to work in a different position that is less physically taxing than the job the worker was originally doing. The Notice of Ability to Return to Work letter should state the doctor's restrictions and limitations. A worker should only respond to the letter if the employer offers them a job that complies with the workplace restrictions.
Upon returning to work, the employee should always keep a detailed copy of their workplace restrictions and have them on hand. Supervisors or other employees who are not aware of the restrictions may question why the worker is not performing tasks at their former capacity. A good way to avoid misunderstandings is to create a return to work plan that outlines how the work injury has affected the employee's ability to do certain tasks. The work plan should outline how the employer will accommodate the restrictions. If a worker's modified job pays less than their previous job, they may be eligible for compensation for their reduced earnings. It is imperative that workplace restrictions be respected and followed or the worker risks reinjuring themselves.
What if My Injury Leaves Me Disabled and Unable to Work?
When a work injury leaves a worker permanently disabled and unable to perform their job, there are re-employment benefits available that provide training for a new occupation. Training and classes to acquire new skills are paid for by the employer's Workers' Compensation insurer.
Some employers will try to force injured employees to return to work before they are fully recovered, push them to do tasks outside their workplace restrictions, or take adverse actions against them. A few employers will even give bad performance reviews so that workers can be terminated so that they do not have to pay benefits. Any worker in this or a similar situation should consult immediately with an experienced lawyer who can determine the best course of legal action. A worker who is asked to sign papers related to their benefits or who is offered a settlement for their benefits should never agree to anything without having first consulted with lawyer.
Vineland Workers' Compensation Lawyers at DiTomaso Law Protect the Rights of Injured Employees
Whether your Workers' Compensation claim has been denied or your employer is pressuring you to return to work, an experienced Vineland Workers' Compensation lawyer at DiTomaso Law can help. Call us at 856-414-0010 or complete our online form for a free consultation. Located in Cherry Hill, New Jersey, we serve clients throughout South Jersey, including Mt. Holly, Camden County, and Vineland.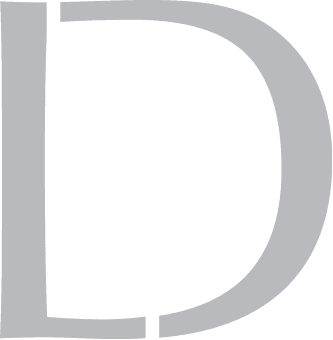 Get A 100% Free Case Evaluation
From A Top-Rated Personal Injury Attorney
$11.7M
Tractor-Trailer Accident
$1.5M
Drunk Driving Accident
$1.3M
Defective Machinery Accident
View All Case Results
"5 stars absolutely deserved here. If the need arises for legal representation again this is the only firm I will use. They handled every detail from insurance companies, doctors, and bills. I highly recommend Richard and his colleges and have to my friends and family."
See All Client Reviews