How Long Do I Have to Report a Workplace Injury?
May 16, 2022
Workplace injuries occur when an accident injures one or more workers to the extent that they require medical treatment. New Jersey law requires employers to carry Workers' Compensation insurance to cover the costs of injuries workers might suffer while on the job.
Workers' Compensation covers the cost of medical treatment and other damages that the worker might have suffered due to a workplace injury or illness. In exchange for accepting Workers' Compensation benefits, workers agree that they will not sue their employers for damages.
If you are injured while working, you have up to 90 days to report the injury to your employer. This figure can vary by insurance carrier or state. It is possible to suffer injuries or work-related illnesses that go undiagnosed for an extended period. In such cases, the time limit for informing your employer starts when you first learn of the medical condition caused by your work.
Statute of Limitations for Filing Claims for Workplace Injuries and Illnesses
Even after satisfying the 90-day reporting requirement for workplace injuries, a statute of limitations affects compensation claims. You have up to two years to file a Workers' Compensation claim for damages after you suffer a workplace injury or work-related illness.
You might suffer a workplace injury that is delayed and not readily apparent when a workplace accident occurred. that does not mean that you the time to file a claim is reduced by the statute of limitations.
The statute of limitations begins a countdown when a delayed injury becomes apparent and known to you. You have up to two years after your injury becomes known to file a Workers' Compensation claim.
Repetitive Work Injuries Must Be Diagnosed
Many injuries are caused by repetitive motion and take a long time to fully manifest themselves. Carpel tunnel is one such example: it often afflicts workers for a long time before a medical diagnosis reveals the medical problem. You might be a cashier who regularly lifts heavy items with one hand to scan them for prices. Doing so day after day over an extended period could cause carpel tunnel syndrome to occur.
Repetitive injuries do not have a specific date during which an accident occurred. There is no obvious start date based on when you reported an accident to your work supervisor. Instead, a repetitive injury like carpal tunnel has a date of diagnosis and a likely work-related cause. The date of the diagnosis is when the clock on the statute of limitations begins to run. You need to report the diagnosis to your supervisor as soon as possible. And you can file your Workers' Compensation claim.
Secondary Injuries Also Count
It is possible to suffer a relatively mild workplace injury that does not require extensive medical treatment. Maybe you sprained an ankle, strained your back, or suffered another relatively minor injury that will heal on its own.
But while it is healing, you have to adjust how you do your job or perform tasks at home. A weak or moderate injury to nearly any body part could cause you to suffer a worse injury to another body part.
The secondary injury should be subject to Workers' Compensation coverage. that is true even if the secondary injury did not occur while you were at work. If the work-related injury resulted in a secondary injury, the secondary injury also would be work-related.
You need to carefully document your condition and the circumstances causing the secondary injury to successfully file a Workers' Compensation. Otherwise, it could be easy for an insurer to deny a valid Workers' Compensation claim.
You will need a medical professional's confirmation that your prior and known work-related injury was a significant and direct factor in causing your secondary injury to occur. Careful documentation of the work injury and the subsequent injury can help to demonstrate the direct connection and need for Workers' Compensation benefits.
Secondary Injuries Might Trigger New Statute of Limitations
Depending on the types of injuries, illnesses, or diseases suffered, it is possible for workers to file claims for benefits beyond the initial two-year statute of limitations. Court rulings have affirmed that a secondary injury, illness, or disease that is directly related to a prior work-related event could have its own statute  of limitations.
But a subsequent injury or illness that is directly tied to the work-related condition might occur outside of the two-year statute of limitations. You might think that would exclude you from Workers' Compensation coverage. But that is not necessarily the case. The new injury or illness would trigger a restart on the statute of limitations. But it has to be directly related to the prior work-related medical condition. If that is the case, then the new two-year clock begins running when you are diagnosed with the medical condition. And that would make you eligible for Workers' Compensation more than two years after a workplace accident or illness occurred.
Issues with Occupational Diseases
Occupational disease is another matter that can add difficulty to Workers' Compensation claims filings. An occupational disease is one that arises due to work conditions, like Mesothelioma.
Years ago, many workers commonly were exposed to asbestos. Many years later, many of those workers would be diagnosed for mesothelioma. The deadly lung cancer claimed many lives and led to the current bans of asbestos use in buildings and other items. But the disease was the result of repeated workplace exposure to asbestos and had no specific accident or work incident date.
In such cases, the date of diagnosis would be the first evidence of a work-related illness or disease. The statute of limitations to file Workers' Compensation benefits would not start until the date of the diagnosis, and would then extend for two years.
A Workers' Compensation claim might be denied initially. An insurer might claim there is no evidence that the disease or illness is work-related. Whenever you are filing a claim for a work-related illness or injury, you must provide evidence that your job likely caused the illness or disease.
What to Do if You Suffer a Work Injury?
If a work accident causes you to suffer an injury, you should notify your supervisor as soon as possible. If you need medical attention, you should make that your  priority and go to an emergency room for treatment.
Whether you notify your supervisor before or after you obtain medical treatment does not matter. But you need to inform your employer as soon as possible when you have suffered a workplace injury or are diagnosed with a work-related illness.
The sooner that you obtain a medical diagnosis of the condition, the harder it would be for your employer or an insurer to deny your claim. The injury or illness could be more easily tied to your workplace accident or another incident that led to your medical condition.
Cherry Hill Workers' Compensation Lawyers at DiTomaso Law Will Provide Legal Assistance if You Have a Workplace Injury
If your Workers' Compensation claim has been denied, one of our experienced Cherry Hill Workers' Compensation lawyers at DiTomaso Law can help to fight for your benefits. Call us at 856-414-0010 or contact us online to schedule a free consultation. Located in Cherry Hill, New Jersey, we represent clients in South Jersey, including Mt. Holly, Camden County, and Vineland.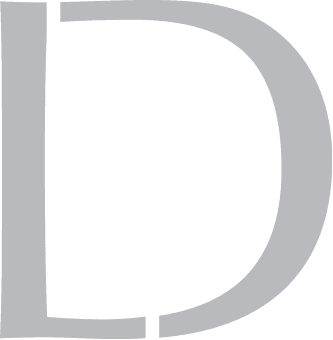 Get A 100% Free Case Evaluation
From A Top-Rated Personal Injury Attorney
$11.7M
Tractor-Trailer Accident
$1.5M
Drunk Driving Accident
$1.3M
Defective Machinery Accident
View All Case Results
"5 stars absolutely deserved here. If the need arises for legal representation again this is the only firm I will use. They handled every detail from insurance companies, doctors, and bills. I highly recommend Richard and his colleges and have to my friends and family."
See All Client Reviews