Can I Seek Punitive Damages for a Catastrophic Injury?
August 23, 2021
When someone is seriously injured in an accident, it can affect that person's life in many significant ways. There are many different types of losses that someone can experience after an accident. A catastrophic injury can completely affect a person's life. If it can be proved that the catastrophic injury was directly caused by a defendant's negligence, then the plaintiff is entitled to recover economic damages and non-economic damages. In some cases, the plaintiff can even recover punitive damages.
What are Standard Personal Injury Damages?
There are standard categories of monetary damages available to injured plaintiffs in almost every personal injury case, including car accidents, truck accidents, and slip and fall accidents. Here are the standard categories of damages:
Economic damages: Economic damages are appropriate for a personal injury case when the injured victim has out-of-pocket expenses. These can include both past lost wages and potential future lost wages, past unpaid medical expenses, and potential future medical expenses, property damage expenses, and miscellaneous out-of-pocket expenses, depending upon the nature of the case.
Non-economic damages: This category of damages is more esoteric in that there is no set mathematical formula that numbers can be plugged into to come out with an amount, such as pain and suffering and loss of consortium. Every personal injury case is different, and no two injuries are the same. People with similar injuries can be affected much differently.
Punitive Damages are Rare in Personal Injury Cases
Punitive damages can be available in many different types of cases, including personal injury cases. However, punitive damages in a personal case is rare. Usually, damages that are awarded in personal injury cases are done so in order to compensate the plaintiff for various losses. However, punitive damages are awarded to not necessarily compensate the plaintiff, but to punish the defendant.
In cases where punitive damages are appropriate to claim, the defendant's conduct has to go beyond mere negligence and carelessness. In order to award punitive damages, there must be specific criteria that is met.
Gross negligence is a type of conduct that a reasonable person would label as outrageous. This enhanced negligence is defined as a conscious disregard to the safety of other people. If gross negligence caused a catastrophic injury, punitive damages might be issued. Also punitive damages can also be required when the defendant has acted with malice, recklessness, or deceit.
An example of a personal injury case where punitive damages might be appropriate is when someone gets behind the wheel while intoxicated with alcohol or drugs. If that person drives away and crashes into someone, causing a catastrophic injury, then punitive damages could be requested given the defendant's outrageous conduct of driving while drunk.
What is the Main Purpose of Punitive Damages?
The main purpose of punitive damages is to punish the defendant, although the money that the defendant has to pay will go to the plaintiff. The hope behind the concept of punitive damages is to ensure that the defendant does not commit the same acts in the future. Also, punitive damages will prevent others from acting in the same outrageous and reckless conduct that caused the serious injury.
If the grossly negligent defendant is a company and that company has to pay out millions of dollars in punitive damages, then there is certainly an incentive to modify their behavior. There is also an incentive to other companies to not act recklessly.
What are the Different Types of Catastrophic Injuries?
There are many types of catastrophic injuries that can happen in negligence and gross negligence cases. The more severe and violent the accident, the more chance of a catastrophic injury. Here are some examples of catastrophic injuries:
Quadriplegia
Paraplegia
Blindness
Third-degree burns over the body
Birth injuries
Facial injuries that cause significant scars and disfigurement
Multiple broken bones
Internal organ damage
Death
Suffering from a catastrophic injury can be traumatic for an individual, as well as that person's family. If a person has suffered a catastrophic injury at the hands of someone's negligence, then they need might need to contact a lawyer.
A lawyer can help their client find evidence to substantiate their catastrophic injury case. There may be other damages available in a catastrophic injury case, and a lawyer can advocate on behalf of their client. A person with a catastrophic injury might be able to collect the following damages:
Medical expenses: A person who has a catastrophic injury likely needs rehabilitation, surgery, and other costly forms of treatment.
Loss of income: An individual who has a catastrophic injury might not be able to work while they recover. In some cases, the injured plaintiff might never be able to work again.
Loss of quality of life: When someone has a catastrophic injury, they will likely experience emotional trauma, which can affect their relationships and their quality of life. A lawyer can help prove that their client has suffered devastating emotional damage.
Chery Hill Catastrophic Injury Lawyers at DiTomaso Law Help Clients Determine Available Damages for Their Catastrophic Injuries
A catastrophic injury is lifechanging. In some cases, a defendant might be punished with punitive damages, which deters them and other entities from making the same mistakes in the future. If you need legal help for a severe injury, speak to one of our Cherry Hill catastrophic injury lawyers at DiTomaso Law. For a free consultation, call us at 856-414-0010 or complete our online form today. Located in Philadelphia and Cherry Hill, New Jersey, we proudly serve clients throughout southeastern Pennsylvania and South Jersey, including Mt. Holly, Camden County, and Vineland.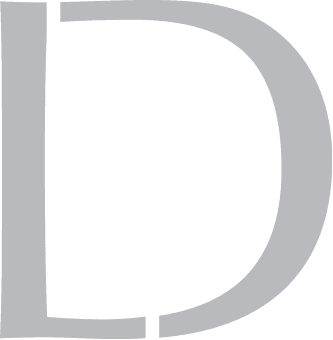 Get A 100% Free Case Evaluation
From A Top-Rated Personal Injury Attorney
$11.7M
Tractor-Trailer Accident
$1.5M
Drunk Driving Accident
$1.3M
Defective Machinery Accident
View All Case Results
"5 stars absolutely deserved here. If the need arises for legal representation again this is the only firm I will use. They handled every detail from insurance companies, doctors, and bills. I highly recommend Richard and his colleges and have to my friends and family."
See All Client Reviews