How Can I Prove My Injury Is Work-Related?
January 19, 2022
The main requirement to be eligible for Workers' Compensation benefits is to prove your injury is work-related. In most cases, injured workers do not need to prove the legitimacy of whether their injuries are work-related. However, there are some exceptions, and employers or their insurance companies may challenge whether employees actually sustained their injuries at work or while performing job tasks. In these cases, determining whether the injury falls under Workers' Compensation becomes more difficult for the employee.
Witnesses can help prove that your injury happened at work. A coworker may have witnessed you falling or get injured while working on heavy machinery, such as a forklift. Additionally, security cameras may have also caught the accident on footage, which can be helpful for your claim.
However, some of the most common workplace injuries are not so obvious or easy to prove. Some injuries develop over time, including the following:
Musculoskeletal disorders (MSDs): The most common work-related injuries are MSDs that develop over time, accounting for nearly 30 percent of all Workers' Compensation costs, according to the U.S. Bureau of Labor Statistics (BLS). These types of injuries affect your movement or your musculoskeletal system, which consists of blood vessels, tendons, ligaments, discs, and nerves. Common MSDs include carpel tunnel syndrome, rotator cuff damage, muscle tears, sprains, and strains, lower back injuries, trigger finger, and tennis elbow. Workers whose job duties include repetitive movements, awkward or cramped positions, forceful pushing and pulling, standing in one place for long periods of time, and heavy lifting and carrying are more susceptible to experiencing MSDs.
Mental stress: Excessive workloads, time pressures, and meeting production needs all take a serious toll on a worker's stress levels. Mental stress-related injuries can cause headaches and migraines, fatigue, insomnia, weight gain or loss, depression, anxiety, muscle tension, and more, accounting for five percent of employee absences each year.
Worsening pre-existing condition: In some cases, the duties of your job exacerbate a pre-existing condition, causing it to worsen, become more painful, and increase difficulty completing or inability to perform job tasks.
Each of these injuries can be long-lasting and difficult to treat, causing workers chronic pain and discomfort for many years. A workplace injury can even result in a permanent disability, causing the employee to be unable to return to work or perform the same tasks as before. Since these types of injuries develop over time and are not easily visible, you will more than likely be required to provide evidence proving your injury is work-related.
Typically, accidents resulting in workplace injuries are witnessed, reported to management immediately, and medical assistance is given. However, some injuries cannot be treated the same way and they are difficult to prove, and as a result, you will have to compile thorough records and evidence to support your Workers' Compensation claim.
Report the Injury Immediately
Telling your employer about your injury is crucial to your case, and to be eligible for Workers' Compensation benefits, you must inform your employer within 15 days of discovering your injury. Best practice would be to notify your employer immediately to avoid missing this deadline, and notification should be done in writing.
Keep All Medical Records
As with any injury, insurance companies will not pay benefits if you have not been evaluated by a medical professional in a timely manner. For an injury you are required to prove, you must have detailed reports from your physician with a diagnosis verifying your injury, treatment, and the doctor's report detailing the exact work activities that lead to the injury.
Should the physician recommend time off from work, obtain a doctor's note to turn in to your employer. If physical therapy is needed to heal your injury, provide all records documenting this treatment as well.
If the physician prescribes medications for the injury, keep copies and obtain a written statement from the doctor regarding why they were prescribed, what they are treating, why you need them, and how they will affect you.
Obtain Witness Statements
You will be required to prove that a specific work activity or environment led to your injury, which will require proof that you perform these activities at work. Gather witness statements from coworkers verifying that they have seen you at work performing the specific activities that injured you.
Acquire Security Footage
Just like witnesses can verify your work activities, so can security cameras that overlook your workstation or where you perform your job duties. Request footage from your employer to show that your accident happened at work.
Consult a Lawyer
Any workplace injury can be stressful and difficult, especially while you are going through the recovery stage. Gathering evidence to build and prove your Workers' Compensation claim and working with your employer and their insurance company can be overwhelming. Before making any statements to your employer or their insurance company, it is highly recommended that you legal seek counsel from an experienced lawyer who is well-versed in your state's laws and your rights. A lawyer will help you gather and compile the records you need to support your Workers' Compensation claim.
What Are the Exceptions?
Typically, injuries that occur while you are engaging in activities for your employer qualify for Workers' Compensation benefits. However, when proving your injury is work-related, there are a few caveats and exceptions to keep in mind, such as:
Travel: In most cases, Workers' Compensation does not cover injuries you sustained going to and from work, however, there are some exceptions to this rule. You may qualify for benefits if you were driving a company vehicle at the time of your accident, traveling for business reasons, running your employer's errands, or you are a traveling employee with no fixed worksite, such as sales and the like.
Lunch breaks: Injuries sustained during lunch breaks are generally not covered because employees are on their own time during lunch. However, you might be covered if you were hurt on your lunch break on premises, such as a break room or cafeteria, depending on the circumstances. Injuries that occur during an onsite lunch will most likely not be covered if you were doing something not permitted.
Misconduct: Workers' Compensation benefits do not cover injuries if you were intoxicated or using illegal drugs, committing a serious crime, trying to hurt yourself or another employee, or if you were horseplaying or purposely breaking a workplace rule. Complicating conditions further, injuries sustained in horseplay or rule-breaking may qualify for benefits if the employer was aware of the activity and condoned it as part of the worksite environment.
Company events: Injuries sustained during company-sponsored events, such as parties, outings, picnics, and company-league sporting events are generally considered work-related. However, investigate your state's laws, as some states exempt coverage if the employer does not require attendance and participation in off-duty activities.
Cherry Hill Workers' Compensation Lawyers at DiTomaso Law Assist Clients With Work-Related Injury Claims
If you have suffered an injury that you believe is work-related, our experienced Cherry Hill Workers' Compensation lawyers at DiTomaso Law can help you prove your claim. Call us today at 856-414-0010 or contact us online for a free consultation. Located in Cherry Hill, New Jersey, we serve clients throughout South Jersey, including Mt. Holly, Camden County, and Vineland.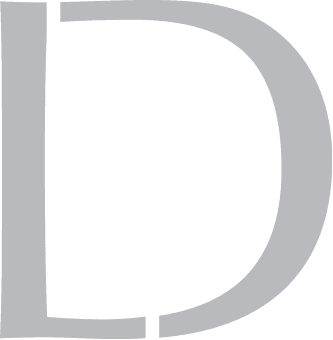 Get A 100% Free Case Evaluation
From A Top-Rated Personal Injury Attorney
$11.7M
Tractor-Trailer Accident
$1.5M
Drunk Driving Accident
$1.3M
Defective Machinery Accident
View All Case Results
"5 stars absolutely deserved here. If the need arises for legal representation again this is the only firm I will use. They handled every detail from insurance companies, doctors, and bills. I highly recommend Richard and his colleges and have to my friends and family."
See All Client Reviews