How Can Protective Footwear Prevent Workplace Injuries?
February 09, 2022
Personal protective equipment (PPE) is essential to keeping workers safe and protected from a range of workplace hazards, like falling objects, burns, falls from heights, and workplace accidents involving heavy machinery. Depending on your specific job responsibilities, there may be a range of PPE that you are required to use in order to do your job safely and effectively.
One of the most important types of PPE for people in industries like construction, manufacturing, and transportation is protective footwear. While the right shoes may not seem like a critical piece of safety gear, they provide a range of benefits, such as keeping your feet comfortable. The Occupational Safety and Health Administration (OSHA) issues regulations on PPE, including protective footwear.
A foot injury can make it difficult and painful to talk, operate machinery, or complete even the simplest tasks. Safe, comfortable, and effective footwear is an important part of an employee's work attire.
If an employee is injured at work, they might be entitled to Workers' Compensation benefits. Fortunately, there are ways workers can prevent workplace injuries from happening. The following are examples of how protective footwear can protect your feet at work.
Protection From Falling Objects
In industries like construction and manufacturing, large heavy objects can fall from elevated surfaces, causing serious crushing injuries to the feet. In addition, heavy machinery can send objects flying across the room. Protective footwear like steel-toed boots can prevent serious injuries to the foot.
Protection From Punctures
If sharp objects like nails, tacks, glass, and other materials are on the ground, a soft-soled shoe may not prevent the object from puncturing through the shoe and into the foot. Heavy-duty soles with thick material are more likely to provide the necessary protection.
Protection From Cutting Hazards
Employees who work in construction, logging, and other industries that involve using machinery with sharp moving parts are at risk of cutting hazards. The OSHA requires all loggers to wear waterproof logging boots, which are made with cut-resistant material.
Protection From Electrical Hazards
Workers who are exposed to electrical hazards must wear protective footwear that is made of leather, rubber, or another material that does not conduct electricity. Employees who work in areas where the level of static on the body poses a serious hazard should wear anti-static or conducive footwear.
Protection From Slip and Falls
Slip and fall accidents are among the most common workplace accidents. Protective footwear that has the appropriate traction can prevent falls on wet, slippery surfaces. They can also protect workers from slipping and falling from a ladder.
Prevents Fatigue
Workers who are on their feet all day can become exhausted, particularly if they are standing on hard surfaces, like concrete. Shoes that provide adequate cushioning and support can help alleviate some of the strain and fatigue that the feet and muscles in the legs and back start to feel over time. The more fatigued workers are, the less efficient they are likely to be on the job.
Prevents Burns
When cement and other workplace materials become extremely hot, workers need footwear made from durable materials that can protect their feet from chemical splashes and other dangerous substances that can cause serious burns.
Protection Against Extreme Weather Conditions
Employees who work outdoors or who work in wet, refrigerated environments are often exposed to extreme temperatures that can cause frostbite and hypothermia. It is extremely important that these workers wear protective footwear that is waterproof and properly insulated so that their feet are protected from the freezing temperatures, snow, and rain.
What Are Examples of Protective Footwear?
The type of protective footwear that you should wear will depend on the type of work that you do and the specific hazards you are exposed to on the job. Regardless of the type of work that you do, your footwear should be comfortable, durable, and reliable, and keep your feet protected from injury or accidents.
The following are examples of different types of protective footwear that are recommended for a range of different jobs:
Safety-toed shoes: This footwear is commonly used by people who work in factories, mills, and places where heavy, industrial equipment is used on a regular basis. This type of footwear generally has a special covering around the toes area that is capped with a special material that protects the toes from a range of serious accidents.
Steel insole shoes: These are often used by workers who ride bikes, push pedals, and drive heavy trucks. Steel inserts can protect the foot from common joint and bone injuries by keeping the foot stabilized and preventing it from moving around too much while wearing the shoe. These are one of the most comfortable types of protective footwear.
Metal instep footwear: This type of footwear is generally used by people who work in industrial factories or who are exposed to heavy machinery, glass objects, or other sharp objects, like nails and screws. Metal instep shoes are designed to protect the feet by preventing any sharp objects from penetrating the shoe and injuring the foot.
Metatarsal shoes: These shoes help protect the foot from injuries that can occur when a heavy object falls or is dropping on the foot. The shoes are designed to protect the upper part of the foot and bones. They are usually worn by construction workers or other employees who work with heavy equipment and machinery.
Electric hazard shoes: This protective footwear is worn by employees who work with electricity circuits, wiring, and high-voltage machines. The soles of this footwear helps protect the employee from electric shock when exposed to high-voltage circuits and electricity. This footwear can prevent work-related injuries and fatalities caused by electric shocks and other electric hazards.
What Considerations Should Be Made When Selecting Protective Footwear?
In addition to wearing the right type of footwear for work that you do, there are a number of other considerations you should keep in mind when looking for safe, effective footwear that will protect you from injury, including the following:
Slip-resistant wear: Shoes that have traction and can help prevent you from slipping or falling on a wet or slippery surface are important in most work environments. Slip ratings can be confusing, which makes selecting the right slip-resistant footwear challenging. When looking for footwear that is compliant, check the slips scores in the standardized tests. If an outsole is slip-resistant on a stainless steel surface with glycerol, it can be labeled "SRB." An "SRC" label is considered best-in-class, which means that it passed the SRA and SRB tests.
Steel toe versus composite toe: The type of toe material is extremely important based on the type of work that you do and the potential hazards that you may be exposed to while on the job. The following are the different types of options and the benefits of each:

Composite fiberglass/carbon fiber: These are made of non-metallic fibers that are suspended in plastic resin. The main benefit of this material is that it conducts heat and cold slower than metal and it does not have a magnetic signature. This is a good option for employees who work in security, nuclear power plants, around MRI machines, or are concerned with magnetic signature.
Aluminum alloy toes: These are the lightest weight of the three options available. They are non-magnetic and good for security.
Steel toes: Some workers may prefer a steel toe for its ability to protect the foot, although there are lighter compounds available that provide virtually the same protection.

Ability to provide water-proof protection: While waterproof shoes are important for some workers, it may cause problems if your feet tend to sweat. Bagged products can protect the feet if you tend to sweat a great deal, but they are more expensive than seam-sealed shoes.
Proper fit: Regardless of the type of footwear that you wear, it is crucial that the shoes fit properly. When trying on different pairs of shoes or boots, make sure that your toes have room to move, that there is no noticeable heel slippage, and that the lining is comfortable.
Cherry Hill Workers' Compensation Lawyers at DiTomaso Law Represent Workers Who Have Debilitating Foot Injuries
If you have suffered a serious foot injury while on the job, do not hesitate to contact our Cherry Hill Workers' Compensation lawyers at DiTomaso Law if you need help with your claim. It is crucial that you have the necessary protective footwear, particularly if you are exposed to common hazards that can cause foot injuries. To schedule a free consultation, call us at 856-414-0010 or contact us online. Located in Cherry Hill, New Jersey, we serve clients throughout South Jersey, including Mt. Holly, Camden County, and Vineland.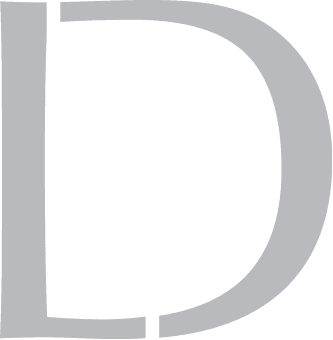 Get A 100% Free Case Evaluation
From A Top-Rated Personal Injury Attorney
$11.7M
Tractor-Trailer Accident
$1.5M
Drunk Driving Accident
$1.3M
Defective Machinery Accident
View All Case Results
"5 stars absolutely deserved here. If the need arises for legal representation again this is the only firm I will use. They handled every detail from insurance companies, doctors, and bills. I highly recommend Richard and his colleges and have to my friends and family."
See All Client Reviews