What Should I Know About Premises Liability in New Jersey?
March 22, 2021
Property owners who neglect their grounds can be held liable if that lack of care leads to someone getting injured, which is referred to as premises liability. These owners owe a duty of care to people who come onto their property. Forgetting to remove snow and ice or leaving hazardous objects out can cause serious slip and fall accidents. A victim who wishes to file a personal injury suit for a slip and fall accident may have a valid claim, but they will be dealing with state laws.
Property upkeep and maintenance costs money, so it is not unusual for property owners to cut corners to save costs. When a property owner does not fulfill their obligations and others are injured while on the property, victims can end up with physical harm, financial burdens, and pain and suffering. This is why some victims choose to pursue legal action to get compensated for these damages. Seeking the help of an experienced lawyer can be beneficial after a slip and fall incidence.
What Should I Do After I Slip and Fall on Someone's Property?
After a slip and fall accident, it is important to seek immediate medical attention, even if the injuries are not apparent. Some internal injuries will show up days if not weeks later, and this could impact any claim that is made. The accident should also be reported to the property owner. If police officers arrive at the scene, a copy of an accident report should be obtained.
If the property owner is at the scene and becomes argumentative, the injured party should remain calm and not get involved. These words could be used against them later. Some property owners will also offer to pay the victims money on the spot for the injuries, but bribes should always be declined.
How can I Prove Negligence?
It is a wise to take pictures of the injuries and the accident scene. A photograph of the slip and fall hazard could serve as evidence for a claim. A victim should also hold on to records of medical accidents, insurance provider correspondence, and anything else that documents the accident and subsequent treatment.
Experts also recommend holding onto the shoes and clothing that were worn when the accident occurred and to not clean them. It is also best not to provide statements to the property owner's insurance provider or to sign any documents before speaking with a lawyer. Posting details and pictures of the accident or injuries on social media is strongly discouraged. Staying away from posting altogether until the case is settled is the best move.
Overall, claimants will need to prove that a dangerous property condition existed and that the property owner was aware or should have reasonably known that the condition existed. It also needs to be shown that the owner had reasonable time to address that condition or warn visitors about the risks but did not do so. As a result of that negligence, the claimant was injured.
How can New Jersey Laws Impact My Premises Liability Case?
When injury claims are made against property owners in New Jersey, comparative negligence laws can come into play. A property owner could claim the following:
The injured party was not paying enough attention to what they were doing.
The hazardous condition should have been apparent to the injured party.
The claimant was wearing inappropriate footwear that caused them to slip and fall.
The hazardous area was clearly marked with signs.
A property owner is likely to state that the claimant bears some of the responsibility for the accident, and if they are successful, the claimant's damages could be reduced. If a court determines that the claimant was more than 50 percent responsible for the accident, that claimant will not be able to recover any damages. However, if the person is found to be 25 percent responsible, they would receive 25 percent less in damages. This rule also applies to settlement negotiations with insurance companies.
Types of Visitors
Another New Jersey rule that applies to premises liability cases focuses on the type of visitor. There are three categories of visitors:
Licensees: Licensees are those who are legally on the property for commercial or business reasons, such as clients or potential clients.
Invitees: Invitees are there for non-commercial and non-business reasons, such as party guests or those attending a group meeting.
Trespassers: Trespassers are not owed the same duty of care as licensees and business invitees because they are not on the premises legally. Property owners only have the duty to not recklessly or intentionally cause harm to trespassers.
A property owner could be held liable when any visitor is injured, depending on the circumstances. For example, if the trespasser was a child who fell into an ungated pool, the owner could be found at fault for having a hazardous condition that attracted children to the grounds.
What if the Slip and Fall Accident Happened at Work?
Employees who are hurt on the job may be able to file for Workers' Compensation. These benefits can pay for the medical expenses incurred as well as lost wages. Workers' Compensation cases are different from premises liability claims because employees do not need to prove negligence.
Should I Hire a Lawyer for a Slip and Fall Accident?
A property owner has a duty to keep their premises safe for the public, and they should repair any hazardous conditions or alert visitors to problems. If a person is injured on someone's property, it is advisable to seek legal representation. A slip and fall accident can lead to a catastrophic injury and monetary losses, but a lawyer can help their client get necessary compensation.
Camden Slip and Fall Lawyers at DiTomaso Law Represent Claimants in New Jersey Premises Liability Cases
When a property owner neglects their duty of care, people can get hurt. If you fell because of a property owner's negligence, a Camden slip and fall lawyer at DiTomaso Law will evaluate your case. Call us at 856-414-0010 or complete our online form for a free consultation today. Located in Philadelphia and Cherry Hill, New Jersey, we serve clients throughout southeastern Pennsylvania and South Jersey, including Mt. Holly, Camden County, and Vineland.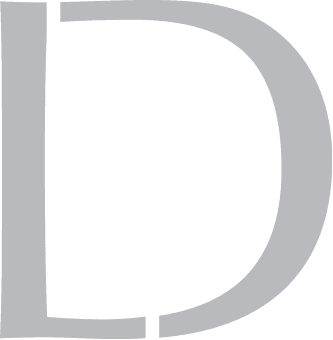 Get A 100% Free Case Evaluation
From A Top-Rated Personal Injury Attorney
$11.7M
Tractor-Trailer Accident
$1.5M
Drunk Driving Accident
$1.3M
Defective Machinery Accident
View All Case Results
"5 stars absolutely deserved here. If the need arises for legal representation again this is the only firm I will use. They handled every detail from insurance companies, doctors, and bills. I highly recommend Richard and his colleges and have to my friends and family."
See All Client Reviews