Can a Pre-Existing Injury Affect My Workers' Compensation Claim?
July 19, 2021
Workers' Compensation is a no-fault insurance system that is designed to cover the care of employees who suffer workplace injuries or occupational illnesses. New Jersey law requires employers to have Workers' Compensation coverage or be self-insured, and injured employees have access to benefits.
Employees also have the right to Workers' Compensation for an injury that exacerbates or accelerates a pre-existing condition. A claim cannot be denied automatically due to a pre-existing injury, however, the pre-existing injury may affect the amount of compensation an injured worker will receive.
When a work injury is completely unrelated to a pre-existing condition or injury, then there is little chance that Workers' Compensation benefits will be affected. However, in other cases, a pre-existing injury can affect the type and amount of benefits. This is because insurance companies can adjust the amount of an award to reflect the original injury if it is related to the new one. This is especially true in cases where an employee has already received some type of disability benefits for the first injury.
If the pre-existing injury is exacerbated or aggravated while on the job, medical care and lost wages will be covered, but any permanent benefits for partial or total disability may be reduced to reflect prior claims. Insurance companies will always look through records to examine old claims, so it is important to show that the old injury was unrelated to the new one to maximize the amount of benefits.
What Pre-Existing Injuries are Covered?
If a worker has a pre-existing injury that is made worse by a workplace accident, it does not matter what the old injury is or how it happened. The old injury could stem from a car accident or a work-related accident. What is important is that the original injury was exacerbated or aggravated by the recent work injury. The original injury does not have to be fully healed before the second injury happens, but all of the doctor's orders regarding the first injury must be followed or the right to benefits may be forfeited.
What are Some Common Pre-Existing Conditions?
Workers who do heavy lifting or repetitive motions may develop work injuries, such as herniated disks and other musculoskeletal disorders. Broken bones and torn ligaments are other examples of common pre-existing conditions, as well as arthritis and other general age-related conditions, such as degenerative disk disease.
Did My Claim Get Denied Because of My Pre-Existing Injury?
Some employers or their insurers may deny a claim for benefits on the grounds that the injury is not work-related. Compensation cannot be awarded for a pre-existing injury alone, only if the old injury was exacerbated or aggravated by a work-related incident, such as lifting heavy boxes.
A claim may also be denied if the insurance company believes that the new injury is too closely related to the old injury. This is essentially a variation of the same theme: the new injury was not caused by something that happened at work because it existed beforehand.
How Should I Report My Work Injury?
Every work injury should be reported as soon as possible to avoid missing the deadline for filing a claim. In New Jersey, this is two years from the date of the work accident that caused the injury. Failure to report a work injury to a supervisor or manager could jeopardize a worker's right to benefits. Waiting to report a work injury or see a doctor can also affect a claim as the insurance will question the validity of the injury if no medical care was sought and it went unreported.
When reporting a new work injury, do not try to hide a pre-existing condition because this could lead to a denied claim. Be detailed and specific when talking to the examining physician, and explain exactly how the pain from the new injury is related to what happened at work. Provide information about any symptoms, the level of pain, and disabilities or limitations stemming from the injury. The goal is to differentiate the old injury from the new one.
Many workers must submit to multiple exams by different medical providers. It is important to give the same information and details at each exam so that a consistent narrative is constructed about how the new pain and limitations are directly related to the new work injury. By making it clear that the majority of the symptoms, pain, and disabilities or limitations are due to the new injury, the risk of receiving a denied claim is reduced.
Many workers do not realize it is possible to appeal a claim for benefits that has been denied. Workers' Compensation law is complicated, and insurance companies are counting on injured workers to accept the decisions handed down to them. A qualified Workers' Compensation lawyer can assess the validity of a claim with a pre-existing condition and fight on behalf of the injured employee.
Vineland Workers' Compensation Lawyers at DiTomaso Law Help Employees Who Have Pre-Existing Injuries or Conditions
If your claim for benefits has been denied due to a pre-existing injury or condition, contact the experienced Vineland Workers' Compensation lawyers at DiTomaso Law right away. Our legal team will stand by your side and fight on your behalf. Call us at 856-414-0010 or contact us online to schedule a free consultation. Located in Cherry Hill, New Jersey, we serve clients throughout South Jersey, including Mt. Holly, Camden County, and Vineland.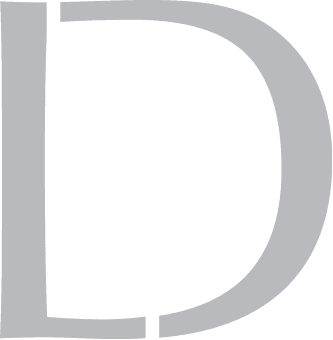 Get A 100% Free Case Evaluation
From A Top-Rated Personal Injury Attorney
$11.7M
Tractor-Trailer Accident
$1.5M
Drunk Driving Accident
$1.3M
Defective Machinery Accident
View All Case Results
"5 stars absolutely deserved here. If the need arises for legal representation again this is the only firm I will use. They handled every detail from insurance companies, doctors, and bills. I highly recommend Richard and his colleges and have to my friends and family."
See All Client Reviews