What Should I Know About Pool-Related Slip and Fall Accidents?
May 26, 2021
With the warmer weather approaching, many people go to the pool as a way to cool down and unwind. Pools are a great source of fun for people of all ages, so it is easy to overlook how common accidents are around wet pool areas, including slip and fall accidents.
Pool owners and staff are responsible for keeping everyone safe by enforcing the proper safety precautions. Additionally, depending on the parameters of the situation, the equipment manufacturers may also be held liable. None of this matters if the injured party is unable to prove their case in court.
What can Cause Swimming Pool Slip and Fall Accidents?
Some common causes of slip and fall accidents around pool areas are listed below:
Decks and diving boards. Decks and diving boards can become slippery from water or algae.
Cracked floors, uneven ground, and other hazardous areas around the pool. This can cause people to trip and become injured.
Slipping in the shallow end. This can lead to someone hitting their head, either on the side of the pool or the bottom.
Faulty ladders. Poor traction due to faulty ladders can cause injury.
Unsecured gates. Gates help keep out unsupervised children or pets. It is important that they are always secured when supervision is unavailable.
Spills or liquids on the floor. Lotions, ice cream, and other liquids can cause one to slip and fall.
Bottles and other glass objects. These can shatter due to the heat and be hard to see in the clear pool water.
Bathrooms and dressing areas that are wet from foot traffic. Not drying off before using the facilities can cause slippery surfaces.
Drain covers and suction outlets not being properly covered. Improper coverings can cause entrapment, drowning, and amputations.
Overcrowding in the pool and pool area. There should be a limit on people allowed in the pool and the pool area at one time, and this should be enforced by owners and their staff.
Poor lighting or weathered depth markers on the sides and bottoms. It is easier to slip if one is unable to tell how deep the water is.
Poorly trained or distracted lifeguards. They have better vision of the surrounding area and need to survey. If they are distracted or helping someone else, they may not be there in time to step in.
Lack of emergency equipment, like phones, buoys, and ropes. Never assume equipment is always up to code.
What Injuries can I Get From Slipping and Falling by the Pool?
Some typical slip and fall injuries include:
Cuts and Bruises: These are minor injuries that can happen from hitting the concrete and/or scraping against the pavement or any other sharp objects in sight.
Internal Injuries: One may not notice these right away, and if they are left untreated, the consequences can be catastrophic.
Head Trauma: This can happen from hitting one's head either at the bottom of the pool or on the edges surrounding it.
Traumatic Brain Injuries: A traumatic brain injury (TBI) is a catastrophic injury that can be caused from hitting one's head on an object or on the ground.
Spinal, Neck, and Back Injuries: A person can accidentally slip a disc or injure their spine, which can lead to chronic issues down the road.
Broken Bones: An individual can land wrong on one of their body parts, which can cause a bone to snap.
Soft Tissue Injuries: These injuries can last a few days or several months.
How can Management Keep Swimming Pool Areas Safe?
The property owner of the pool should keep up with inspections. Everything needs to stay up to code to ensure everyone is safe. All pool equipment and accessories need to be in working condition.
If possible, food and drinks should be prohibited by or in the pool area. Some pool owners merely prohibit outside food and beverages by the pool. This is usually because they have their own containers that are designed specifically with safety precautions. Use foam cups instead of glass or small containers for liquids. It is important to keep away glass containers because they can explode in the heat. If glass is used, it is recommended to use colored glass. This makes locating any broken pieces easier to find, both in the water and on land.
Management and staff should keep the pool and surrounding areas free of dirt, algae, and/or floating debris. They should make sure all areas are sanitized. If there is a spill or wet spot, staff should place a caution sign and immediately mop it up. If this does not happen, the property owner can be liable for any injuries.
Management and staff should wear proper shoes in wet areas, and keep bathrooms and dressing areas clean and well-stocked. This is another place to be cautious about slip and falls. Oftentimes, people will not dry off before changing, which can leave wet footprints.
It is helpful to place non-slip mats around wet or slippery areas. Another way to avoid falls is to place wats in showers if it is possible. If non-slip mats are not enough, it may be time to install a slip resistant surface
Always keep walkways and decks clear of debris, towels, toys, pool noodles, and accessories. Management should install handrails and ladders to assist people in exiting the pool to decrease the probability of falls. The perimeter of the pool needs to be clearly marked by ropes, buoys, and/or paint jobs so people do not slip.
What are Some Rules That Guests Should Follow?
If a guest has children, they should watch them any time they enter and exit the water. The deck, concrete, corners of the pool are just as dangerous as the water. Never run near the area, and explain to younger children the importance of walking.
Pool guests should dry off before they use the bathroom. It is very common for people to forget this step, and this can cause injuries for other parties if a wet floor sign is not placed in time. Guests should also notify hotel management if they notice a wet area. This may seem minor, but it could prevent major injuries.
Those in the pool area should wear non-slip shoes or sandals to protect themselves from slipping and falling. Any toys, towels, or other items people could trip over should be out of the walkway. The swim staff should do their best to clear pool accessories or items belonging to the pool out of the guests' way. It is helpful to use handrails and ladders to keep balance when walking.
Additionally, if one plans to drink,  they should be extra careful to not become too intoxicated. Intoxication can cause one to develop issues with coordination, which can lead to a slip and fall accident. In some cases, it can lead to drowning.
If a guest does take safety precautions but they are still injured in a slip and fall accident, they may have legal options. A pool guest should speak to a lawyer after a slip and fall.
Camden Slip and Fall Lawyers at DiTomaso Law Help Injured Pool Guests Pursue Cases Against Negligent Property Owners
While swimming pools are a great way to cool off and have fun during the summer, they can also lead to slip and fall accidents. The Camden slip and fall lawyers at DiTomaso Law can help you with your case. For a free consultation, contact us online or call us at 856-414-0010. We are located in Philadelphia and Cherry Hill, New Jersey, and we serve clients throughout southeastern Pennsylvania and South Jersey, including Mt. Holly, Camden County, and Vineland.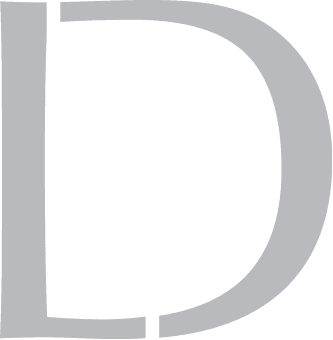 Get A 100% Free Case Evaluation
From A Top-Rated Personal Injury Attorney
$11.7M
Tractor-Trailer Accident
$1.5M
Drunk Driving Accident
$1.3M
Defective Machinery Accident
View All Case Results
"5 stars absolutely deserved here. If the need arises for legal representation again this is the only firm I will use. They handled every detail from insurance companies, doctors, and bills. I highly recommend Richard and his colleges and have to my friends and family."
See All Client Reviews