Philadelphia and New Jersey Car Accidents Lawyers: Avoid Accidents with Ambulances
August 31, 2015
Although drivers of emergency vehicles are obligated to drive as safely as possible, the drivers are focused on transporting patients or getting to situations that are serious and potentially life threatening. Ambulances, fire and law enforcement vehicles are involved in car accidents mostly when motorists fail to yield the right of way.
A light-flashing, siren-blaring ambulance collided with a minivan recently in North Philadelphia sending eight people to area hospitals, including two EMT personnel and the patient in the back of the ambulance.   The accident remains under investigation with officials noting the ambulance was operating within proper rules and regulations at the time of the crash.
The National Highway Transportation Safety Administration (NHTSA) studied ambulance accidents over a 20-year period and found an estimated average of 4,500 accidents per year involved ambulances. The 2014 report determined that 60 percent of the ambulance accidents occurred when the vehicle was en route to an emergency.
Unfortunately motor vehicle accidents happen with emergency vehicles and can result in serious or minor personal injury. Intersections and traffic lights are particularly dangerous places for ambulances, fire trucks and police cars. Vehicles responding to an emergency do not have time to obey traffic rules and have the right of way, and unaware drivers contribute to avoidable ambulance accidents.
Philadelphia car accident lawyers discuss effective methods to reduce the risk of collision when you are approached with flashing lights and sirens:
It is a Pennsylvania law to pull over to the side of the road or shoulder for ambulances and emergency vehicles with flashing lights and sirens.
Safely pull over as far right as possible and stop.
While slowing down, check mirrors and blind spots for surrounding cars, pedestrians or objects.
Once stopped, keep foot on the brake pedal so that the brake lights indicate the car is stopped, and remain still until the emergency vehicle passes.
Exercise extreme caution when slowly proceeding back onto the road or into moving traffic.
Use your best judgement not to endanger yourself or others when in heavy traffic or busy highways.
Be aware of emergency vehicles stopped on roads with flashing lights and sirens.
Slow down, follow traffic pattern and wait for instructions given by an officer.
Attempt to keep lanes closest to the action empty if no instructions are given.
Pass with a safe, slow speed and stay alert. Slow to a speed 20 mph below the speed limit and down to five mph in a 25 mph zone.
Focus on cautious driving rather than peeking at the accident or commotion to avoid an accident of your own.
Always yield the right of way to emergency vehicles.
Ambulances, fire trucks and police cars have a tendency to drive on the wrong side of the road in dense traffic areas.
Stop completely as far to the right as possible in intersections and traffic signals.
Do not tailgate and stay at least 500 feet behind a speeding emergency vehicle.
It is important for drivers to be aware of bright, flashing lights and sirens approaching from behind or in front of them in order to prevent collisions. Philadelphia car accident lawyers remind motorists to slow down, pull over safely and stay alert to reduce the risk of an ambulance accident.
Philadelphia Car Accident Lawyers at DiTomaso Law Represent Injured Car Accident Victims
An ambulance accident may leave a person severely injured to endure a long recovery with extensive medical treatment and expenses. Philadelphia car accident lawyers at DiTomaso Law can review your particular case with a free initial consultation in either our Philadelphia or Cherry Hill, New Jersey offices. If you or a loved one have been injured in a car accident in Southeastern Pennsylvania or South Jersey, our car accident lawyers understand the importance of compensation for medical services and lost wages and assist injured accident victims in Bucks County, Chester County, Montgomery County, Delaware County and Camden County. To have your case evaluated, call 856-414-0010 or submit an online contact form.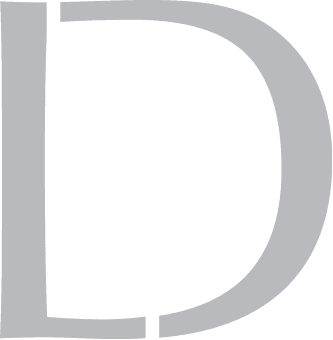 Get A 100% Free Case Evaluation
From A Top-Rated Personal Injury Attorney
$11.7M
Tractor-Trailer Accident
$1.5M
Drunk Driving Accident
$1.3M
Defective Machinery Accident
View All Case Results
"5 stars absolutely deserved here. If the need arises for legal representation again this is the only firm I will use. They handled every detail from insurance companies, doctors, and bills. I highly recommend Richard and his colleges and have to my friends and family."
See All Client Reviews