Are Panoramic Sunroofs Dangerous in Car Accidents?
May 12, 2022
Sunroofs can be an excellent option for your vehicle. You can open it partway to create more ventilation and enhance your comfort on warm days. Additionally, you can open it entirely when the weather is ideal and get more of a convertible feel while driving.
A panoramic sunroof is a large type of sunroof and accounts for most of the rooftop space on vehicles that have one. Most sunroofs cover a good part of the front seat area, but a panoramic sunroof covers much of the front and rear seating areas. 
A panoramic sunroof is glass that you can slide open, raise, or remove. A glass-covered hole in the top of a car could raise the concern that it might be dangerous in a car accident. A panoramic sunroof is not particularly dangerous in a car accident, but some precautions help reduce its dangers.
A rollover accident is the most significant potential concern with a vehicle equipped with a panoramic sunroof. A significant concern is that occupant ejection can happen when the car has an open panoramic sunroof. A rollover accident can be deadly when part of all of a passenger's body winds up outside of the cabin.
It also is possible for the glass sunroof to break, but it likely will not shatter. A laminate coating almost eliminates the potential for the sunroof to shatter. With small sharp glass pieces, a shatter-resistant sunroof will not shower the passenger cabin. The windshield, side windows, and rear window likewise are shatter-resistant. 
If your vehicle has a sunroof, you do not have to worry about the roof caving in. The top is held aloft by sturdy pillars at all four corners. Those pillars help maintain the roof's integrity even during a rollover accident. 
The size of a panoramic sunroof makes it appear that your car's rooftop or any other vehicle equipped with one is very weak. After all, even laminated glass is softer than steel. Fortunately, government safety tests show that panoramic sunroofs do not affect structural integrity. That partly is due to the relative rigidity of highly engineered panoramic sunroofs, but it is primarily due to the structural design of the vehicles. Even ones with panoramic sunroofs typically have a reinforcing structure that maintains the cabin's structural integrity in rollover accidents. 
Safety tests reveal weaknesses in car design and structure, and the Insurance Institute for Highway Safety (IIHS) includes roof strength as part of its safety rating system. Crash tests and IIHS safety ratings affirm that panoramic sunroofs do not compromise safety.
Structural Integrity Lessens Sunroof Dangers
Vehicle design and build quality are the primary reasons panoramic sunroofs, or any other kind of sunroof, are not particularly dangerous in an accident. The solid steel frame that is at the core of all vehicles is what mainly protects passengers. 
The steel frame is designed to maintain its rear, frontal, side, and integrity, and it helps keep the passenger cabin's structural integrity during rollover accidents. The passenger cabin is also designed to protect its occupants during rollovers and other accidents. A rollover accident is the greatest threat to the roof of your vehicle because it places the vehicle's total weight upon it. 
Current passenger cabins are engineered to create a safe space for occupants. Supporting metal pillars and rollbars helps prevent rooftops from collapsing. Those pillars are made from solid metal and absorb the energy of a crash. 
Auto technology prevents shattered glass from raining down upon passengers. The glass might break into small pieces, but a laminate holds them together. Even vehicles with panoramic sunroofs are no more dangerous for passengers in a collision than vehicles that do not have them. 
Precautions to Prevent Occupant Ejection
A sunroof will not affect the structural integrity of your vehicle during an accident. Still, an open sunroof does increase the potential for severe injury or death due to occupant ejection. You might prefer to drive with the sunroof open. An open sunroof during an accident might cause you to be ejected from the vehicle, which could be deadly. Fortunately, safety features already included with your vehicle help prevent ejections. Your seat belt is the single most-effective piece of safety equipment for preventing ejections. 
The National Highway Traffic Safety Administration says an unbelted passenger is 10 times more likely to be ejected during an accident than a belted passenger. Buckling up is the best way to protect yourself against injury. Airbags also help prevent ejections, and some carmakers are developing roof-mounted airbags that would help avoid ejections through sunroofs and open windows. 
Possible Dangers of Sunroofs
There are other ways a panoramic sunroof might increase safety risks.
Driving on a hot day with a panoramic sunroof could raise the level of heat inside the cabin. Even a tinted panoramic sunroof dramatically increases the heat level inside a vehicle. Your air conditioning system can handle the additional heat, but it still makes for a sweltering cabin when you first enter and start driving. The several-minute delay in achieving a comfortable cabin temperature could increase your stress level. Increased stress makes you more prone to make errors and possibly cause an accident. 
Some features can weaken over time. Most people keep their vehicles for many years, which means wear and tear on the glass, laminate, and seals. This could make a panoramic sunroof prone to failure. Over time, the laminate that helps prevent the glass shattering becomes weaker. The glass also can become weaker from years of exposure to the sun's harmful UV rays. An old and relatively brittle sunroof is more apt to break or shatter during an accident. Replacing one every few years is an excellent way to help maintain structural integrity. 
You also need to maintain the seals that keep water outside your vehicle. If the seals become weak and brittle due to sun exposure, they are more apt to allow water to enter the car. Water intrusion in the cabin could cause mold and mildew to grow and create toxic hazards. Regular seal maintenance and an occasional replacement could help stop that from happening. 
Camden Car Accident Lawyers at DiTomaso Law Hold Negligent Drivers Accountable
Panoramic sunroofs allow for a comfortable drive, and when maintained properly, they can be safe features. Our Camden car accident lawyers at DiTomaso Law can help you if you have an injury because of a collision. Call us at 856-414-0010 or contact us online to schedule a free consultation. Located in Philadelphia and Cherry Hill, New Jersey, we represent clients in Southeastern Pennsylvania and South Jersey, including Mt. Holly, Camden County, and Vineland.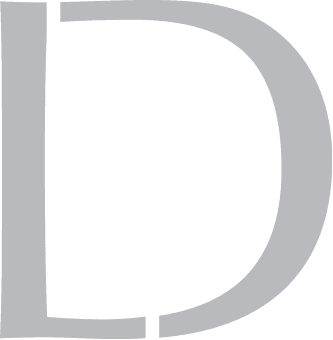 Get A 100% Free Case Evaluation
From A Top-Rated Personal Injury Attorney
$11.7M
Tractor-Trailer Accident
$1.5M
Drunk Driving Accident
$1.3M
Defective Machinery Accident
View All Case Results
"5 stars absolutely deserved here. If the need arises for legal representation again this is the only firm I will use. They handled every detail from insurance companies, doctors, and bills. I highly recommend Richard and his colleges and have to my friends and family."
See All Client Reviews