How is Pain and Suffering Calculated in a Car Accident Lawsuit?
February 11, 2021
A car accident can be traumatic, particularly if a victim incurs a catastrophic injury. In most cases, the victim has every right to pursue compensation for the damages they have endured. Medical bills, vehicular repairs, and other calculated damages are among the many issues an injured victim expects to be compensated for as they recover. Pain and suffering damages are harder to determine, but a lawyer can help with calculations.
What is the Difference Between General and Special Damages?
In the event of a car accident or a personal injury case, the damages sustained by the victim are categorized into either special damages or general damages. Special damages include economic damages. For example, damages done to one's property, medical bills, or missed time off work because of the accident are all considered special damages.
It is the general damages that are difficult to quantify; special damages will often have values attached to them. There are no specified values with general damages, they are specific to the victim's lifestyle, job, severity of the injury, and their response to the injury.
General damages can be linked to pain and suffering. For example, a victim may be confined to a wheelchair for an unspecified amount of time after an accident. The result of the injury can take a major toll on the victim's emotions, putting them in a severe depression.
There are a few scenarios that can lead to general damages:
Physical disfigurement
Permanent disability
Loss of companionship
Loss of enjoyment of life
Mental anguish
Distress
Ways to Calculate General Damages
General damages can be subjective, each person handles each injury differently.  When the court looks over the damages of a case, the court considers all the different aspects. The main focus is the severity of the injury, the length of recovery, the treatment plan, and the doctor's prognosis. All medical expenses are considered if a disfigurement occurred from the accident or scarring occurred due to surgery.
The courts may also consider the amount the victim is claiming and compare them to similar cases if it is possible. They also factor in the victim's personality.  Some states have specified limits to pain and suffering claims, and the courts will factor that in as well.
How can I Strengthen My Car Accident Case?
Although there is no formal process, there are many actions an injured victim can do to help them receive the compensation that will help cover general damages, as well as the economic damages. Following these simple steps can help a victim's personal injury case:
Receive Medical Care: Some injuries take longer to heal and may take more than one doctor to assist in care. Immediately following the car accident, the victim should seek medical assistance right away. The court will look at the entire medical spectrum of the case, so keeping records and bills is imperative for the victim.
Focus on Recovery: The victim's recovery is important to the case as well. The court wants to see the victim try their best to make a full recovery and not just collect money.
Keep Records: This includes all medical records, all records of any contact with police, therapists, and employer. The victim may also want to keep a journal to document their ordeal.
Avoid Social Media: The court will most likely look at a victim's social media history in case they were lying about the injury or its severity. Instead, it would benefit the victim if they stayed in touch with family and friends outside of social media.
Pain and Suffering Calculation Methods
There are a few methods a lawyer will use to sum up the general damages for a victim. One method is called the multiplier method, this is where the victim's lost wages and bills are multiplied against a number predetermined by the severity of the injury. This number is not concrete, and it is used only as a reference for the court.
There is also the per diem method, which consists of a certain dollar amount being applied to each day between the accident and the time the victim recovers.  This is mostly used as a reference and to show the court the severity of the general damages.
States like New Jersey and Pennsylvania are considered no-fault insurance states. In most cases, the victim uses their own car insurance to pay for their damages, including general damages. A driver may also choose a full tort option in their auto insurance coverage, which is where the victim can seek recovery from the negligent party. Both scenarios are mostly for serious injuries.
In any case, the best place to start for an injured accident victim is to contact a car accident lawyer immediately. A lawyer will protect the rights of their client and ensure they receive compensation.
Camden Car Accident Lawyers at DiTomaso Law Help Clients Receive Pain and Suffering Damages
Any car accident can be unnerving, especially when a serious injury occurs. If you need help with a case for pain and suffering, a Camden car accident lawyer at DiTomaso Law can help. Call us at 856-414-0010 or contact us online for a free consultation. Located in Philadelphia and Cherry Hill, New Jersey, we serve clients throughout southeastern Pennsylvania and South Jersey, including Mt. Holly, Camden County, and Vineland.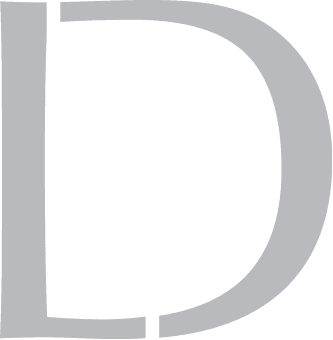 Get A 100% Free Case Evaluation
From A Top-Rated Personal Injury Attorney
$11.7M
Tractor-Trailer Accident
$1.5M
Drunk Driving Accident
$1.3M
Defective Machinery Accident
View All Case Results
"5 stars absolutely deserved here. If the need arises for legal representation again this is the only firm I will use. They handled every detail from insurance companies, doctors, and bills. I highly recommend Richard and his colleges and have to my friends and family."
See All Client Reviews