What are Common Orthopedic Work Injuries?
June 07, 2021
Any damage involving the musculoskeletal system is an orthopedic injury. Some people are more at risk of orthopedic injuries than others. As someone ages, they are likely more at risk for damages or suffering from catastrophic injuries after an accident. Scientifically, this is due to bones decreasing and muscle strength weakening. Once a certain part of the body is injured, that also introduces the risk of that area becoming prone to injury or chronic pain.
In an event that a workplace injury takes place, it is important to report it to Human Resources (HR) and seek out the correct treatment. When suffering from an orthopedic injury, pain such as sprains, strains, or tears make up for the majority of the injuries. The most common orthopedic work injuries are listed below.
Overexertion Injuries
The most common orthopedic work injuries are overexertion injuries, which are usually related to pushing the body past its physical limits. Overexertion injuries are the second leading cause of excessive missed work days, and back-related injuries are the most frequently reported. Overexertion injuries result from lifting, pulling, holding, carrying, throwing, or pushing to an extensive point while working.
Most companies require on-the-job training and educational classes so that their employees are informed about workplace hazards. Many companies stress these safety standards because workplace injuries are so common. Some workplace safety tips include using proper lifting techniques, lifting lighter loads, taking breaks, keeping posture, stretching, knowing limits, and reporting any injury.
While overexertion injuries can vary in severity, it is vital they are reported and treated before returning to the task at hand or work. Some recovery methods include rest, heat or ice, and anti-inflammatory medicine for a quick fix until further treatment can be met. It is suggested that chronic or severe pain is checked out by a general orthopedist or spine specialist.
Repetitive Motion Injuries
Some repetitive stress injuries can be linked to typing, assembly line work, or anything related to a regular work routine. The most common result of repetitive motion pain is carpal tunnel syndrome, which can lead to a long-term issue if it is not addressed. Some may not take this very seriously, but it has known to become very painful and get worse overtime. Tips to improve this can be taking breaks more often, paying attention to typing correctly, as well as hand and wrist exercises.
Slip and Fall Injuries
Some injuries are caused by slip and fall accidents. While this may seem like a minimal injury, it can be an issue if it is not treated. There are some ways to be more conscious to avoid slip and fall injuries, such as paying attention, maintaining a clear work area, putting tools away, avoiding awkward body positions, and using non-slip floor coverings.
Muscle and Joint Injuries and Broken Bones
Shoulder pain, knee injuries, rotator cuff tears, tennis elbow, dislocations, or fractures can also happen at work. It is vital to mention that when experiencing pain or faced with a workplace injury, it is important to seek proper medical attention right away.
Some injuries may need time to recover, mild pain will linger, and relief techniques suggested by medical professionals should never be taken lightly. If therapy is suggested, then following through is crucial to avoid further injury and even surgery.
What is the First Step to Take After a Work Accident?
It is imperative that the employer is notified as soon as possible when one of their employees is injured in a work accident. The notice may be given to a supervisor, personnel office member, or any authority at the place of business. The notice does not have to be in writing. If medical treatment is required, a request should be made to the employer as soon as possible.
Workers' Compensation for Orthopedic Injuries
Most workplaces have a Workers' Compensation system in place. To file this claim, the injured employee must be evaluated by a medical professional. The employer or insurance company will advise the injured employee where to receive medical attention. If the employee insists on seeking medical attention elsewhere, it must be approved.
If a Workers' Compensation claim is approved, payments will soon be made. For help receiving the right amount of Workers' Compensation benefits, an injured employee should seek legal advice from a lawyer, especially if there are problems with their claim.
Vineland Workers' Compensation Lawyers at DiTomaso Law Help Employees Suffering From Orthopedic Injuries
The Vineland Workers' Compensation lawyers at DiTomaso Law fight on behalf of employees with orthopedic work injuries. We understand how orthopedic injuries can lead to expensive medical bills and chronic pain, and we can help you with your case. Call us at 856-414-0010 or contact us online for a free consultation. Located in Cherry Hill, New Jersey, we serve clients throughout South Jersey, including Mt. Holly, Camden County, and Vineland.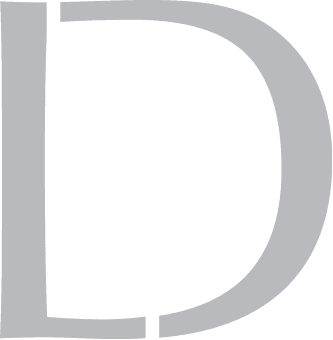 Get A 100% Free Case Evaluation
From A Top-Rated Personal Injury Attorney
$11.7M
Tractor-Trailer Accident
$1.5M
Drunk Driving Accident
$1.3M
Defective Machinery Accident
View All Case Results
"5 stars absolutely deserved here. If the need arises for legal representation again this is the only firm I will use. They handled every detail from insurance companies, doctors, and bills. I highly recommend Richard and his colleges and have to my friends and family."
See All Client Reviews