What Is Older Driver Safety Awareness Week?
December 06, 2021
Older Driver Safety Awareness Week is held annually to raise awareness of issues that affect many older drivers. Older Driver Safety Awareness Week runs from Dec. 6 to Dec. 10 with the goal of recognizing the additional difficulties older drivers face.
Overall, older drivers are less prone to car accidents, but they account for a significant number of accident-related fatalities. According to data from the Federal Highway Administration, in 2019, there were about 30 million licensed drivers who were 70 years old or older. That same year, 5,195 people ages 70 years old or older died in motor vehicle accidents.
Despite seniors being vulnerable to severe accident injuries, the Insurance Institute for Highway Safety (IIHS) says that the elderly are generally safe drivers. They are involved in fewer accidents compared to younger drivers, and they typically abide by traffic laws.
Senior drivers walk less and drive more than their younger counterparts, but they do not drive far, elderly drivers mostly run errands near their homes. They get fewer speeding tickets and other traffic violations. However, accidents can be especially dangerous for older drivers. Physical ailments and other health issues could turn a relatively minor accident into a potentially life-threatening event.
What Issues Do Elderly Drivers Encounter?
As more Baby Boomer reach their senior years, the nation's population of elderly drivers increases. While fatality rates among older drivers are down, they still account for a large number of accident injuries. Those injuries usually result in a trip to the emergency room. Wearing a seat belt and abiding traffic laws greatly reduces the potential for an accident.
When younger drivers cause accidents that impact seniors, elderly motorists typically suffer more catastrophic injuries. They also have higher medical costs for treatments related to their injuries. The natural aging process leaves senior drivers more vulnerable in accidents.
A senior driver might have an ongoing ailment that makes that person more prone to suffering injuries in even a moderate car accident. Osteoporosis, arthritis, and other debilitating conditions could make the jarring blow of a car accident potentially deadly for a senior.
Many seniors who suffer car accident injuries need more time to heal, and they are prone to aggravating health conditions. An injury might lead to an infection that could cause potentially deadly sepsis to take hold. For this reason, after any type of accident, it is critical to get medical attention, even if the collision seems minor.
Physical Limitations of Older Drivers
The aging process slows a person's reaction time and makes it harder for them to avoid an accident. However, decades of driving experience could help seniors prevent accidents. That invaluable experience is why seniors are among the least-ticketed drivers.
Physical limitations also could cause seniors to drive minimally. Even walking to a city bus stop might be too hard for many seniors. A driver's license gives a senior more independence.
If a physical condition limits a person's daily activities, that condition will likely affect driving ability. Something as simple as looking over your shoulder to check the mirrors and blind spots might not be possible for some senior drivers.
If a senior walks very slowly due to weakened legs or another ailment that makes it hard to move quickly, it could be difficult to switch a foot from the gas pedal to the brake pedal. Some seniors might choose to keep one foot on the gas pedal and the other on the brake pedal to speed up their reaction time. However, that could lead to stepping on the gas instead of the brake pedal.
Fading Sight and Reduced Mental Capacities
It is common for senior citizens to have their eyesight become weaker as they get older. The aging process weakens the eye muscles, which can cause blurry vision. Streetlights and traffic lights could look distorted and become harder to see clearly, especially at night.
Some seniors also suffer cognitive decline. In some cases, this decline can become bad enough to make it dangerous for them to drive. Dementia and other issues could cause an older driver to make a critical error. The onset of mental decline is something that doctors and family members can help identify before it affects driving.
Anyone who has trouble looking over their shoulder while driving could have problems with changing lanes or making turns. Difficulty turning the steering wheel and issues with switching the right foot between the gas and brake pedal are safety issues.
A senior who walks less than a block per day or cannot raise one or both arms above their shoulders might not be physically capable of driving safely. Anyone who has fallen down one or more times during the past year without tripping or stumbling might have serious physical decline.
Camden Car Accident Lawyers at DiTomaso Law Help Injured Drivers of All Ages
During Older Driver Safety Awareness Week, you should learn about ways seniors can stay safe while driving. It is important to be aware of issues that senior drivers face so that these problems can be prevented. However, not all motorists are safe drivers. If you have been injured by a negligent motorist, our Camden car accident lawyers at DiTomaso Law can help. Contact us online or call us at 856-414-0010 to schedule a free consultation. Located in Philadelphia and Cherry Hill, New Jersey, we serve clients throughout Southeastern Pennsylvania and South Jersey, including Mt. Holly, Camden County, and Vineland.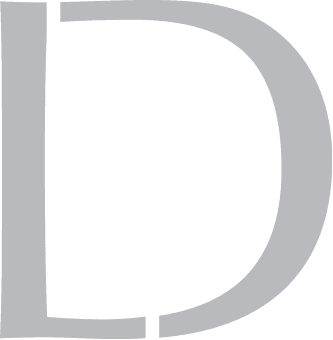 Get A 100% Free Case Evaluation
From A Top-Rated Personal Injury Attorney
$11.7M
Tractor-Trailer Accident
$1.5M
Drunk Driving Accident
$1.3M
Defective Machinery Accident
View All Case Results
"5 stars absolutely deserved here. If the need arises for legal representation again this is the only firm I will use. They handled every detail from insurance companies, doctors, and bills. I highly recommend Richard and his colleges and have to my friends and family."
See All Client Reviews